Iceland Hospital Sees Baby Boom Nine Months After Euro 2016 Win Over England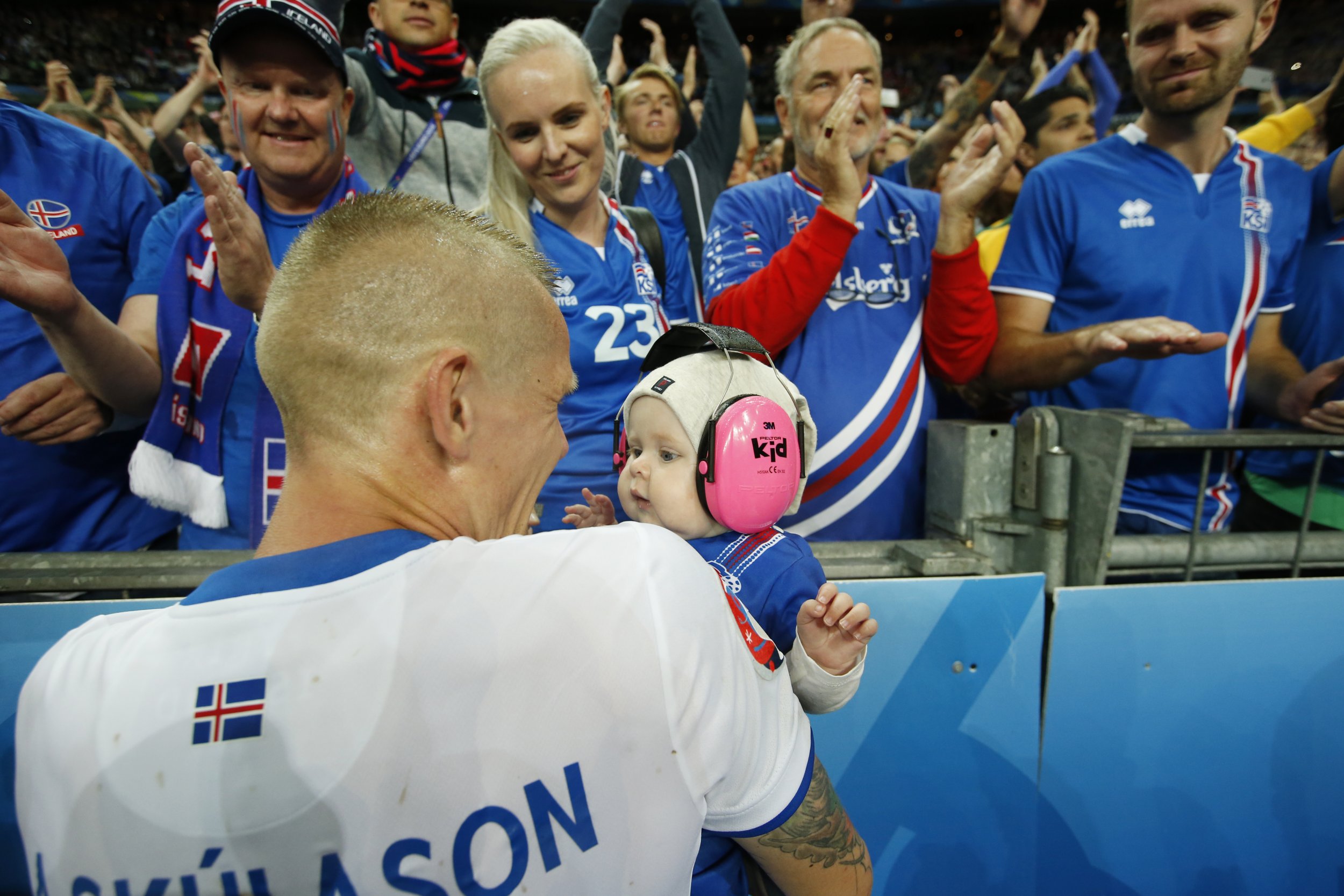 On June 27, 2016 Iceland's upstart national soccer team humiliated traditional powerhouse England in a stunning victory that eliminated the Brits from Euro 2016 and sent the tiny nation of some 330,000 into the quarterfinals. On March 27, 2017 a doctor at an Icelandic hospital described giving a record number of epidurals to women giving birth.
Some quick math: the time between those two events is nine months, to the day—otherwise known as the length of a typical pregnancy. It would appear the victory led scores of Icelanders to celebrate in, let's say, an intimate fashion.
Asgeir Petur Thorvaldsson serves as a doctor in the anesthesiology department at Landspitali University Hospital in Reykjavik, Iceland's capital and largest city. He tweeted about the epidurals Monday, posting, "set a record for the number of epidurals in the maternity duty this weekend - nine months after the 2-1 win over England," according to a quick translation of the original Icelandic from Google.
He finished the tweet with a winky-face, which translates pretty plainly.
This wouldn't be the first time a big sports win inspired a mini baby boom. The Boston Globe reported one in 2005 that corresponded with the Red Sox breaking their famous curse and winning the club's first World Series since 1918. The NFL has claimed Super Bowl-winning cities typically see a boom in births nine months after the big game (and have run ads about the phenomenon). An informal survey of local hospitals found that birth rates in the Catalonia region of Spain rose 45 percent nine months after F.C. Barcelona's Andrés Iniesta scored a stunning goal against Chelsea F.C. in the 2009 UEFA Champions League semifinal.
Iceland, meanwhile, had never qualified for a major soccer tournament before Euro 2016 and in their inaugural effort they took down the country that invented the sport. You can't knock them for knocking boots in celebration.