Iceland Crowns 13-Year-Old Girl Its 'Most Redheaded'
A 13-year-old girl is the "Most Redheaded Icelander," according to festival judges in a town whose 9th century founders and earliest inhabitants included people from Ireland.
Sigrun Agusta, a spokesperson for the Akranes town council, named Vigdis Birna the winner. Akranes is a port town on Iceland's west coast, about 12 miles north of the capital city Reykjavik. The town has held the contest for 22 years running.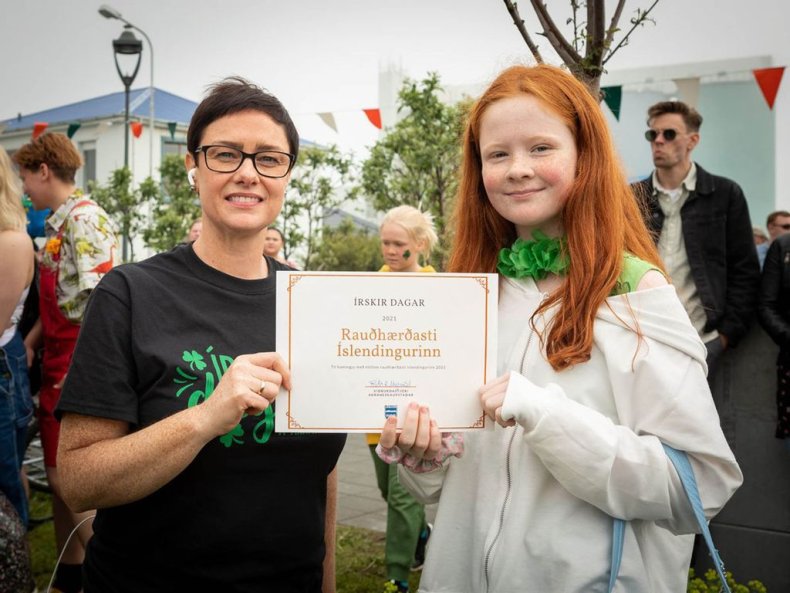 Vigdis's prize was a voucher for free airfare on Icelandair worth 50,000 Icelandic Króna — about $400. She said she is very proud of her ginger locks. Her rivals included second-place Helga Dis and third-place Rurik Logi.
This year's contest wasn't Vigdis's first: She was named "Most Promising Redheaded Icelander" in 2015, at the age of 7. That prize was a debit card preloaded with 10,000 Króna, about $80.
Akranes officially traces its Irish roots to when brothers Thormódur and Ketill Bresason settled the then-uninhabited region with their adult children and other companions in A.D. 880, according to The Rough Guide to Iceland. Despite 12 centuries of genetic diversification, a large number of people there have strong genetic characteristics that mirror those of native Irish. About one in 14 Icelanders overall has red hair. It's never been conclusively established, though, that the Bresason brothers did.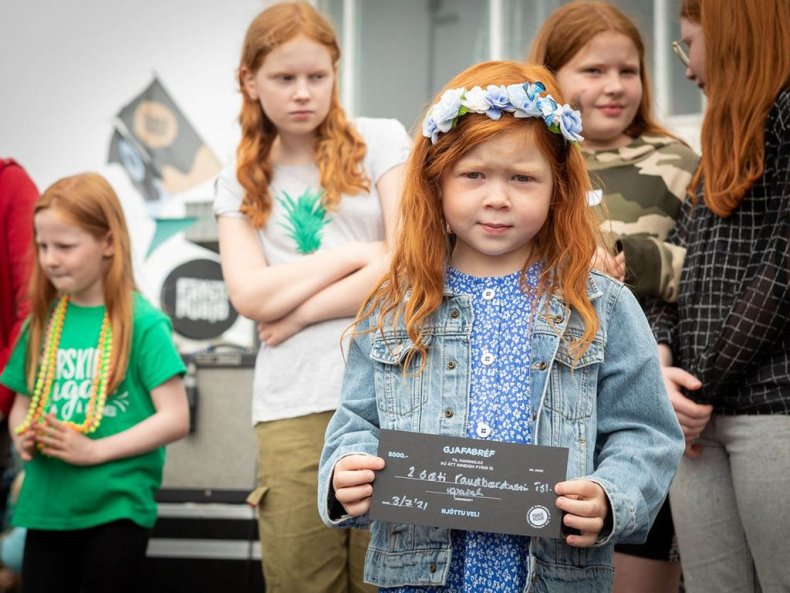 A scientific consensus is emerging that western Iceland's red-haired population is actually descended from women who Vikings abducted from Ireland and brought to Icelandic settlements against their will. DNA research published in 2018 showed that 30 percent of Icelanders have some Gaelic heritage, and that Irish genes were in 50 percent of people in Iceland's earliest populations. The rest was Nordic.
Red is the rarest human hair color but found frequently in Ireland and Scotland. Red hair and blue eyes are less common because they are carried by recessive genes. Brown hair and brown eyes are the genetically dominant colors.
"The redhead competition is hosted during the Irish Days festival, which we celebrate every year," said Agusta. "These days, emigrants from Akranes are called home, and families are especially welcome to visit."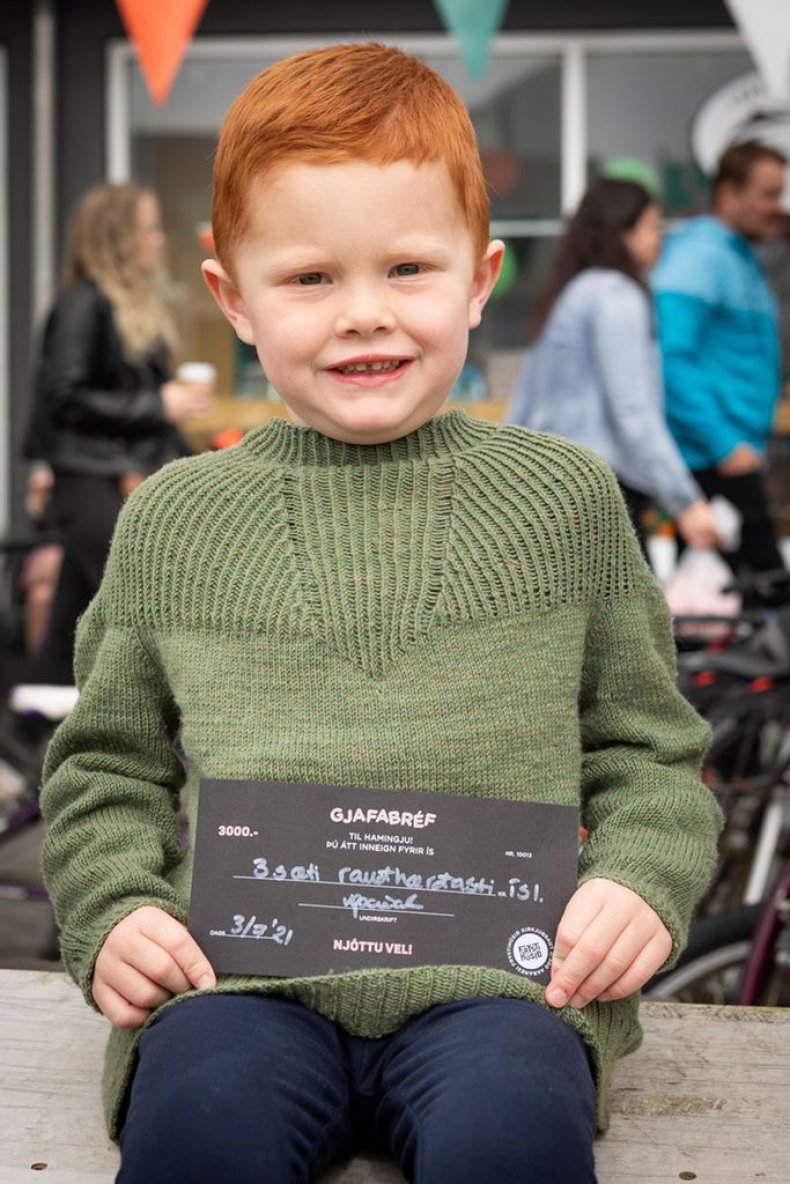 Past years have seen anywhere from 6,000 to 8,000 visitors attend the event.
Visitors come to enjoy the Irish-Icelandic cultural mix. Irish flags are flown everywhere, and there is a variety of entertainment, street markets, BBQ parties, sports, beach activities and the competition to discover the most redheaded person in attendance. About a dozen people entered this year.
Akranes was officially chartered in 1942, putting it on Iceland's map and leading to modest population growth. Today the town has a population of approximately 7,500 people.
This story was provided to Newsweek by Zenger News.