Iceland President Walks Back Threat to Ban Hawaiian Pizza: 'I Went a Step Too Far'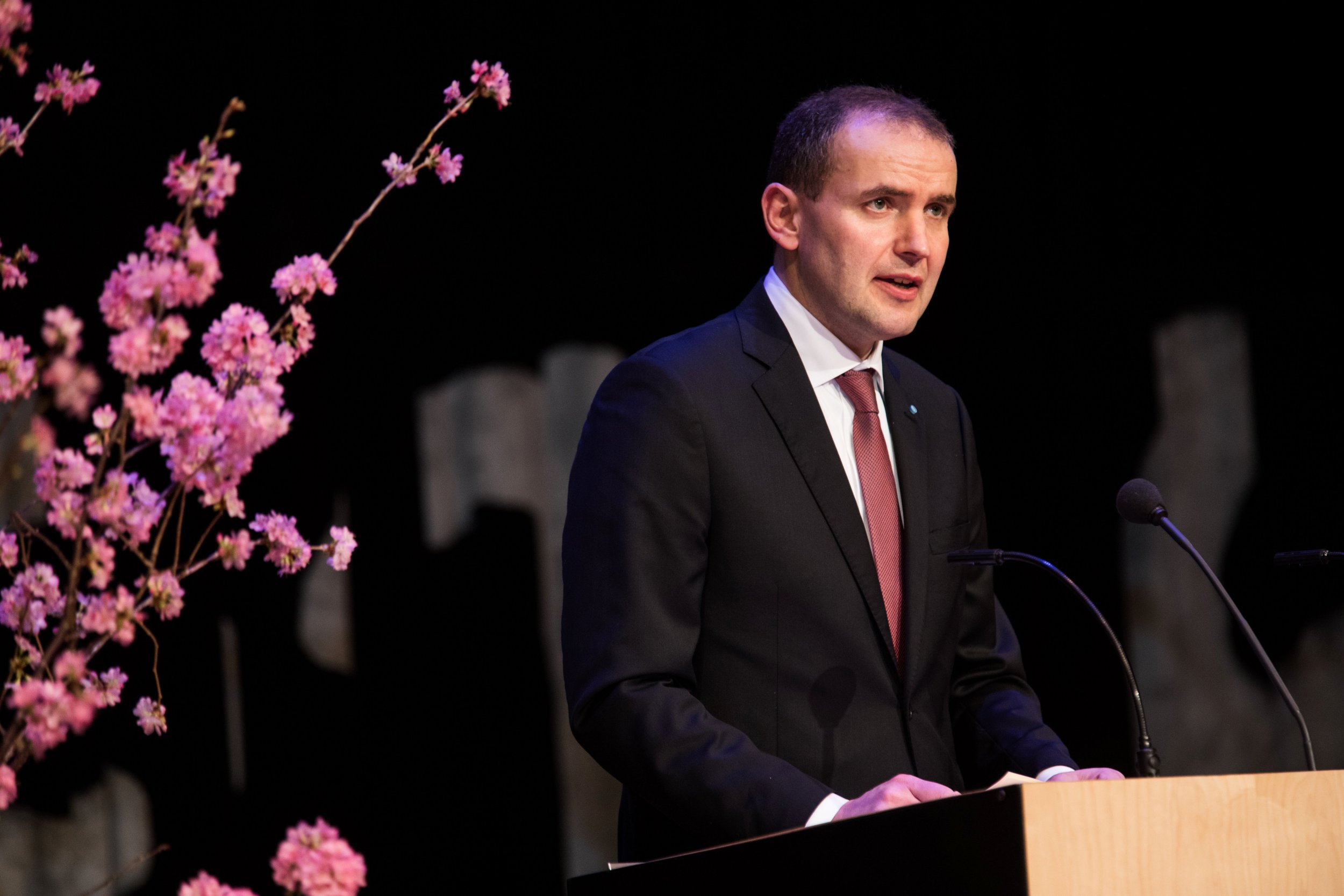 The Hawaiian topping—arguably the most controversial of all pizza configurations—has caused many an argument in homes and restaurants all over the country, and indeed, the world.
The controversial pineapple combination even sparked a diplomatic spat in 2017, when Canadians rebuked Icelandic President Gudni Johannesson for his disparaging remarks about the flavor.
A year and a half after the incident, Johannesson has apologized for his closed-mindedness on pizza toppings according to CBC, admitting the power of the presidential office may have gone to his head.
"That's where the influence of this office sort of, yeah, got the better of me," he told host Carol Off during an interview marking the 50th anniversary of Canada's As It Happens radio show. "I went a step too far," he admitted.
The controversy began in February 2017, when Johannesson took part in a Q&A session with Canadian students. In response to one question from a Canadian student about pizza, the president said he would like to ban the Hawaiian topping—the invention of which is claimed by southern Ontario restaurateur Sam Panopoulos who died in 2017.
Many Canadians were outraged, including Panopoulos. He told CBC, "He should know better. I'm sure he is a lot younger than I am and I was doing pizza when I was a young guy, you know what I mean?"
Prime Minister Justin Trudeau even entered the fray, sending a tweet that declared himself a member of "#TeamPineapple" and praising the "delicious Southwestern Ontario creation."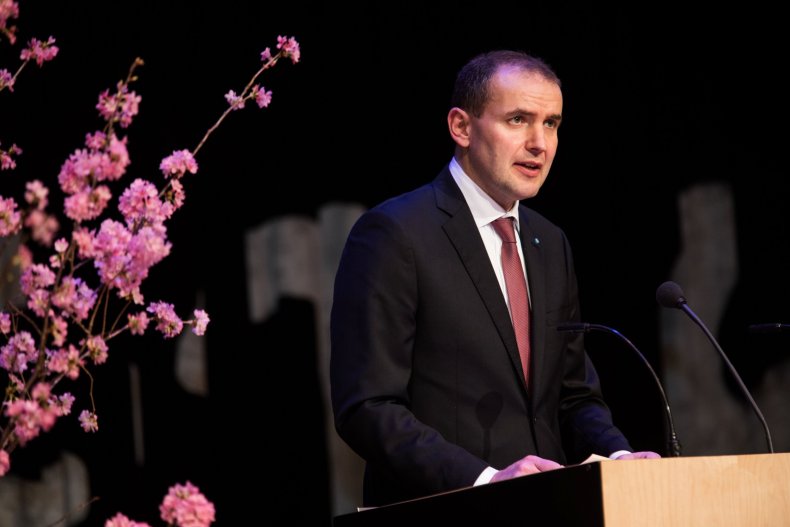 The scandal gained so much attention that Johannesson was forced to issue a follow-up statement. "I like pineapples, just not on pizza," he said. "I do not have the power to make laws which forbid people to put pineapple on their pizza…I would not want to live in such a country."
Johannesson then made his own controversial topping suggestion, recommending seafood instead. This drew accusations from Panopoulos that he was trying to promote Iceland's fishing industry.
Speaking with Off this week, Johannesson reasserted his opposition to pineapple and pizza. However, he noted that "the individual freedom of having the topping of your choice overrides that."
More specifically, his issue is that "when [pineapples are] put on pizza they get all sort of mushy," he said.
Though Off accused the president of a "flip-flop" on the issue, Johannesson explained, "I think politicians in general should be allowed to not flip-flop, but revise, to change their mind. You know, what's wrong with changing your mind?"
He doubled down on his seafood suggestion, telling Off, "Iceland are a nation of fisherfolk and, you know, if everyone put seafood on their pizzas, that would be a very nice thing to do."
But Johannesson rejected Off's allegation that he was "in the pocket of big fish." He explained, "I wouldn't go that far. But in all honesty, seafood on pizza is good. You should try it."