In Photos: Traveling Across Iceland's Epic, Stunning Winter Landscapes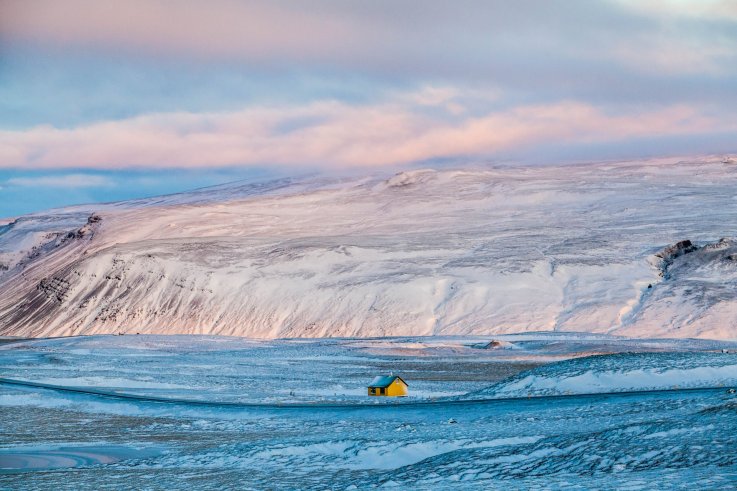 It's a funny thing to advise the readers of a national publication that they should go visit a place before everyone else goes and visits a place, but you'll just have to live with the irony: in the six years since the eruption of a massive volcano that shut down air traffic throughout Europe for weeks, tourism has exploded to this island of unparalleled natural riches and delicious food.
Iceland is what you'd hope would happen if humans find another habitable planet, and colonize it, lifting the friendliest people, the finest restaurants and the most approachable culture from earth to a surreal moonscape of undulating mountain ranges, a hot springs river, a black sand beach, booming waterfalls and a glacier-filled lagoon basking in the glow of the Northern Lights.
The country feels like home—if home is a cosmopolitan city with breathtaking outdoor scenery within an hour or so's drive. But the tourism crescendo is making Icelanders at least a little bit irritable, and some are lobbying for increased taxes, or even a cap on yearly visitors. So go, go where we tell you to go, and for god's sake, don't go in the summer. You'll miss the lights and be surrounded by fair weather fans and the country's highest prices (it's already the fourth most expensive country to visit in Europe.) Plus, a late fall visit means sunrises and sunsets that last three hours apiece.