Iconic American Artist Faith Ringgold Lands in London With a Powerful Show at the Serpentine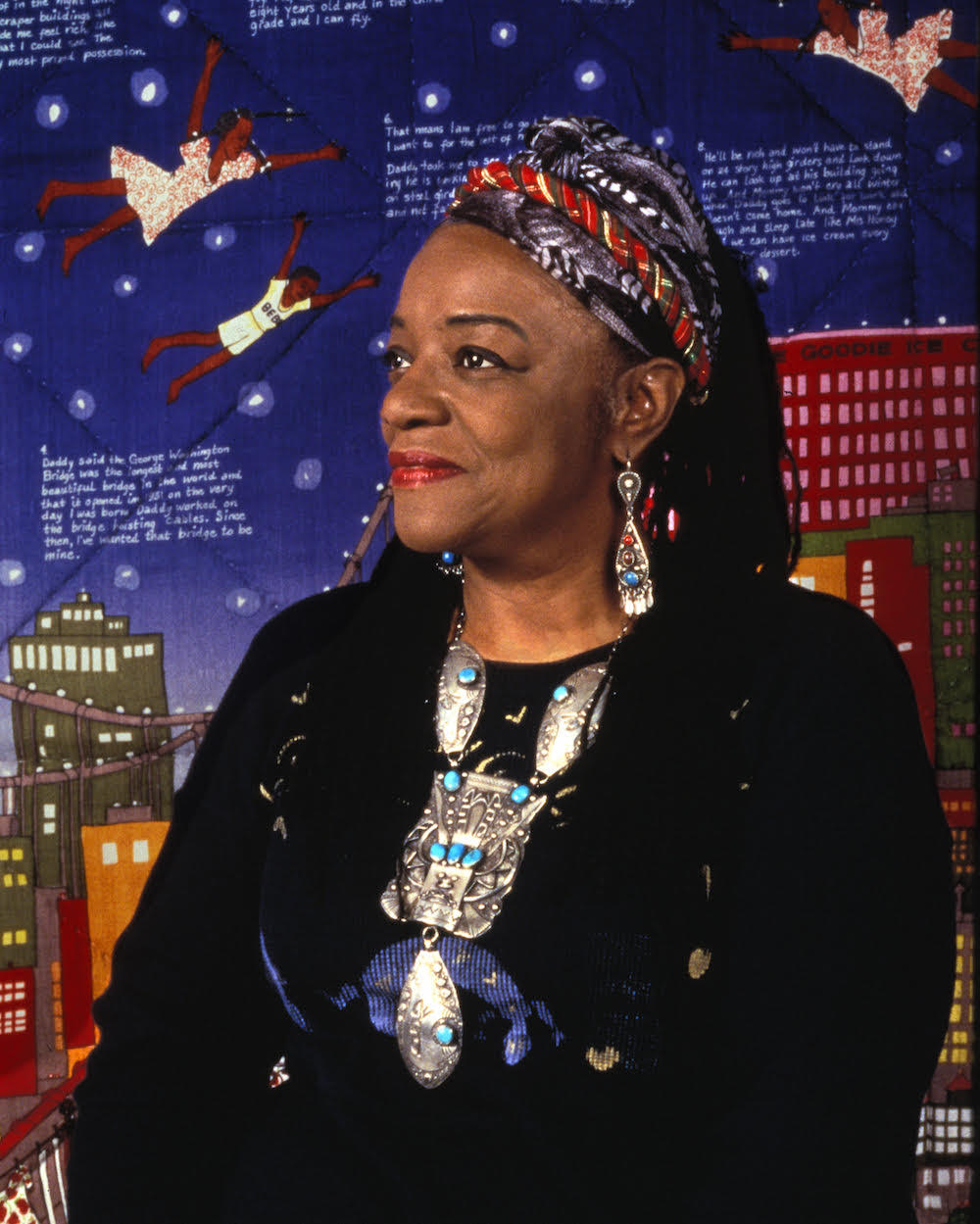 The multi-media artist Faith Ringgold is expanding her wings to London in a retrospective of her work - her first exhibition outside of America – skewering the American dream with a powerful, unflinching perspective on African-Americans turbulent history.
The retrospective at the famed Serpentine Galleries spans her entire 50-year career and is open to the public from June 6 to September 8, 2019. It includes paintings, quilts, and political posters made during the Black Power movement of the 1960 -70s.
The Guardian noted in its review, "Whether on canvas, paneled quilts or in children's books, Faith Ringgold is a storyteller. This concise retrospective at Serpentine sprints through almost 50 years of strong and precisely considered works. All contribute to Ringgold's grander enterprise, in which narrative is deployed as a powerful force, taking back histories and suggesting alternatives to the status quo."
Born in Harlem, New York in 1930, Ringgold's iconic quilts date from the early 1980s and touch on the history of African-Americans and emphasizes the importance of family, roots, and artistic collaboration, while creating a narrative that denounces racism and discrimination within today's society.
According to the Guardian, "Ringgold's mother was a fashion designer, working as Madame Posey, and had learned to quilt from her grandmother and great grandmother, both former slaves. Ringgold came to quilting from a different route, after seeing Tibetan and Nepalese tankas – portable cloth scroll paintings – at the Rijksmuseum in Amsterdam. In the tankas at the Serpentine, Ringgold experiments with radically different combinations of image and border, among them paintings carrying historic texts, and patterns simultaneously referencing central African Kuba textiles and modish geometric abstraction. In the Slave Rape (1972) portraits, naked women modeled on Ringgold and her daughters flee through stylized undergrowth. The quilted borders locate these stories as part of a female tradition, the reinsertion of now-invisible histories of women fleeing slavers on the African continent."
Ringgold's work is in the permanent collections of numerous museums including The Metropolitan Museum of Art, Museum of Modern Art, Whitney Museum of American Art, Solomon R. Guggenheim Museum and The Brooklyn Museum in New York, among others. A press release for the exhibit notes "Ringgold is as important to the overall culture of America as she is to the specifics of contemporary American art."
Ringgold has been represented by ACA Galleries in New York City since 1995.