This Summer, Rent These Iconic Architectural Gems in the Hamptons
Looking for a summer rental in the Hamptons? Rent a fabulous Gwathemy, Jaffe or DeVido.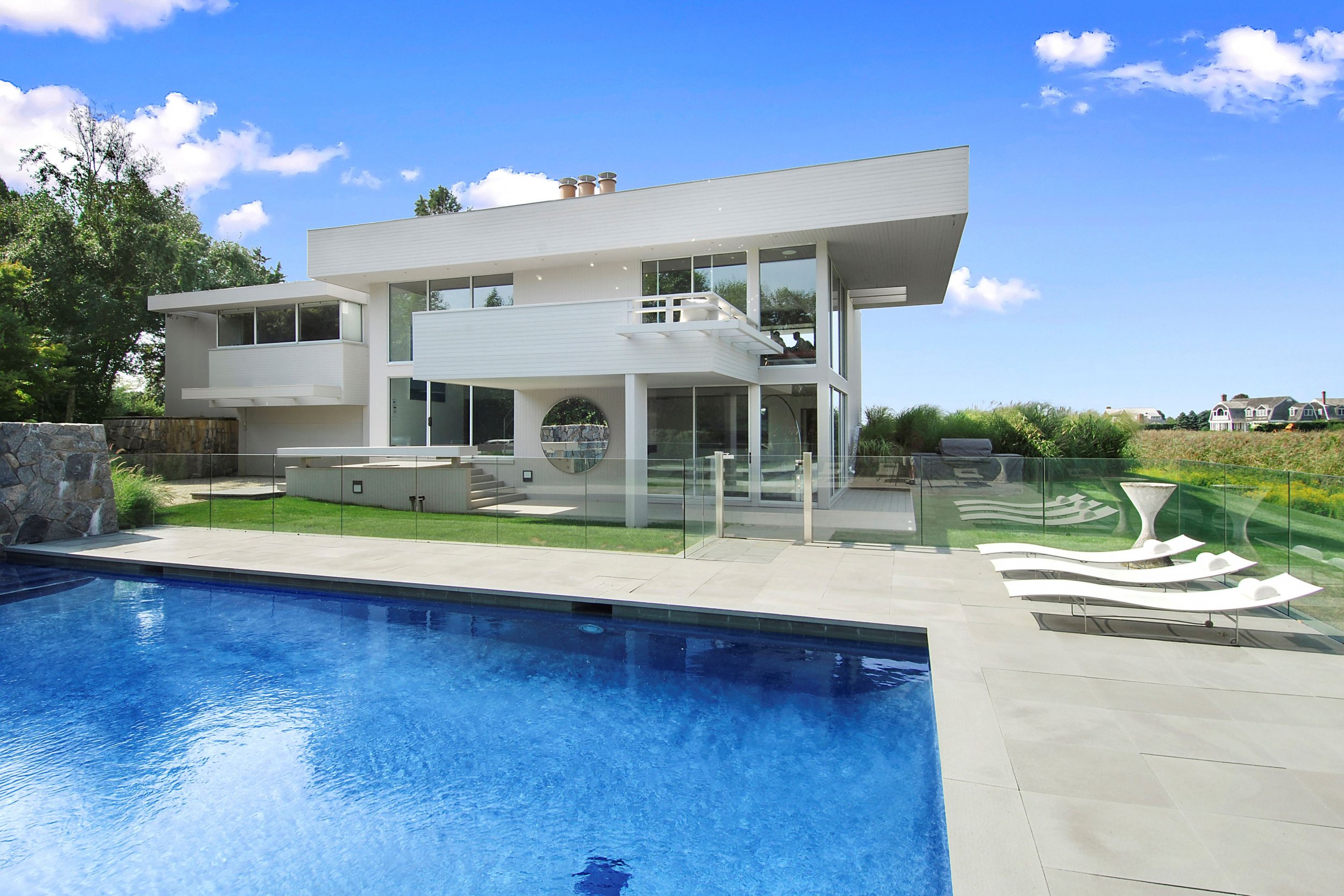 Though acolytes of summer flock to the Hamptons for beaches, shops and the occasional winery, day-stayers and summer sharers alike will notice the Hamptons are a playground of modern and contemporary architectural feats.
Currently on the roster of can't-beat summer rentals are three homes from Corcoran designed by architects that give the Hamptons their contemporary zest.
Norman Jaffe's Iconic Beach House
75 Sams Creek Road, Bridgehampton
Norman Jaffe's name is synonymous with modern architecture in the Hamptons—though he never fulfilled his aspirations of designing an iconic American landmark, his distinctive aesthetic still dots the sandy beaches of Long Island, lending them their brilliant character. In an article published after his mysterious death taking an early-morning swim off the beach of Bridgehampton, New York Magazine's Suzanne O'Malley described his homes looking "like massive tongue-and-groove monuments holding fast to the South Fork terrain but straining to escape gravity's pull."
Currently on the summer rental market is Jaffe's private beach home in Bridgehampton, a rare opportunity to stay in a space an architect designed for himself rather than a client. Built in 1978, Jaffe's home was renovated in the early '90s, but only a spruce up—his austere lines and original ideas were maintained. The 4,000 square foot home, two blocks away from the beach, boasts five bedrooms, four full baths, private dock, heated gunite pool and two fireplaces for chilly Hamptons nights.
Available: June $60K | July $135K | August $175K | MD-LD $300K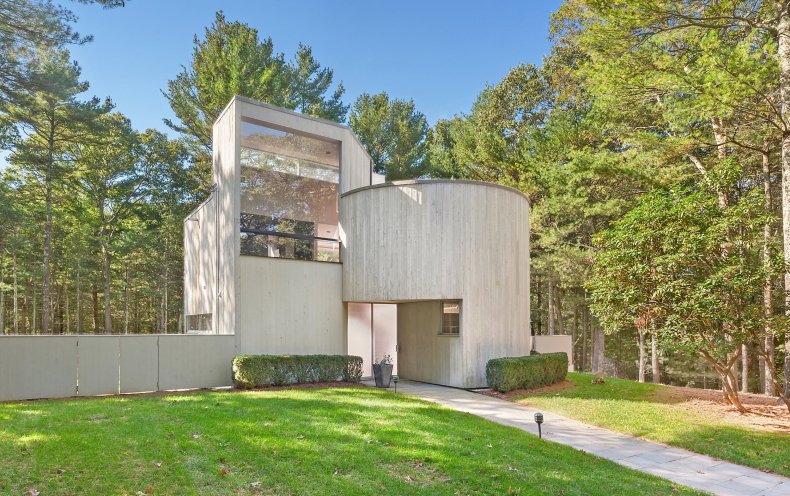 Sedacca House by Charles Gwathmey
19 Northwest Landing Road, East Hampton
In 1965 artist Joe Sedacca purchased a few remote acres of land in East Hampton and began searching for an architect to build his home. He reached out the Philip Johnson, then chair of the architecture department at Yale University, who pointed him in the direction of an emerging architect named Charles Gwathemy. Sedacca offered Gwathemy the project with a budget of $30,000. "Gwathmey said he couldn't do a house for that," Michael Schultz, the realtor representing these properties, says. "But then he changed his mind; he called back and he said he would do it. It became one of his first commissions."
An architect identified in 1969 as one of the "New York Five," a group of prolific titans in the discipline, one of Gwathmey's first projects out of school can be yours to inhabit for the summer (and, perhaps, beyond.) Built 1967, the small house shows the aspects of what would define Gwathemy's career, like the extension to the Guggenheim and the Museum of the Moving Image, from its charming modern silo to airy glass walls.
The mid-century modern home is built on nearly three acres, with three beds and three baths, all within a stone's throw of the bay beaches of Sag Harbor.
Available: MD-LD $85K | JULY $35K | AUG $40K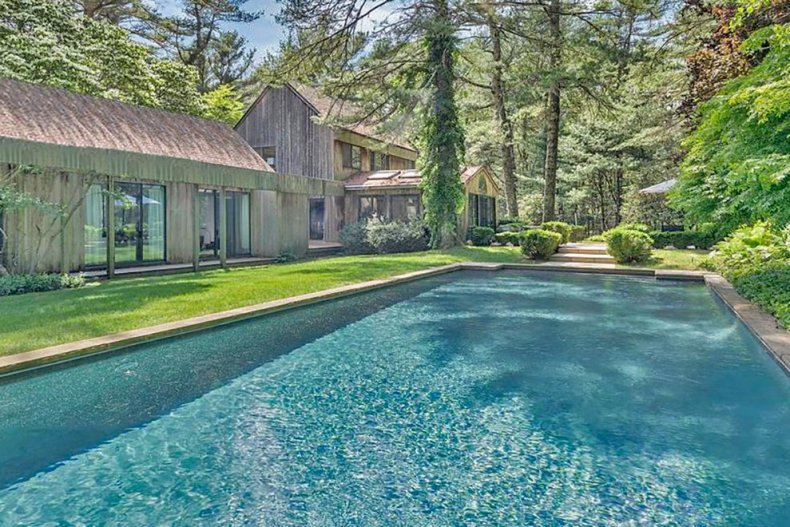 Alfredo De Vido House
5 White Pine Road, East Hampton
Nestled in the mature forests of East Hampton is an Alfredo De Vido-designed home of rustic wood that blends into its remote surroundings. The New York architect responsible for the 1993 renovation and construction of the circuit of circular structures of the Queens Theatre in the Park, his touch gives an unmistakable nuance to the Hamptons, while calling back to its historic roots.
"Parts of Sagaponack, Bridgehampton and Easthampton were all farming communities years ago," Schultz says, linking that native style to De Vido's, and others', inspiration for contemporary barn-style homes like this beginning in the mid 1970s.
For a down-to-earth respite (that still has a pool!), this four bedroom, three-and-a-half bath contemporary home makes the perfect space for sharing with friends. Plus, the lush landscaping and mature trees provide a good buffer for all-night parties.
Available: MD-LD $85K | JUNE $20K | JULY $40K | AUG $45K | JULY & AUGUST $85K