Iconic New York Deli Katz's Plans to Ship Overseas, Bringing Slice of Manhattan to the World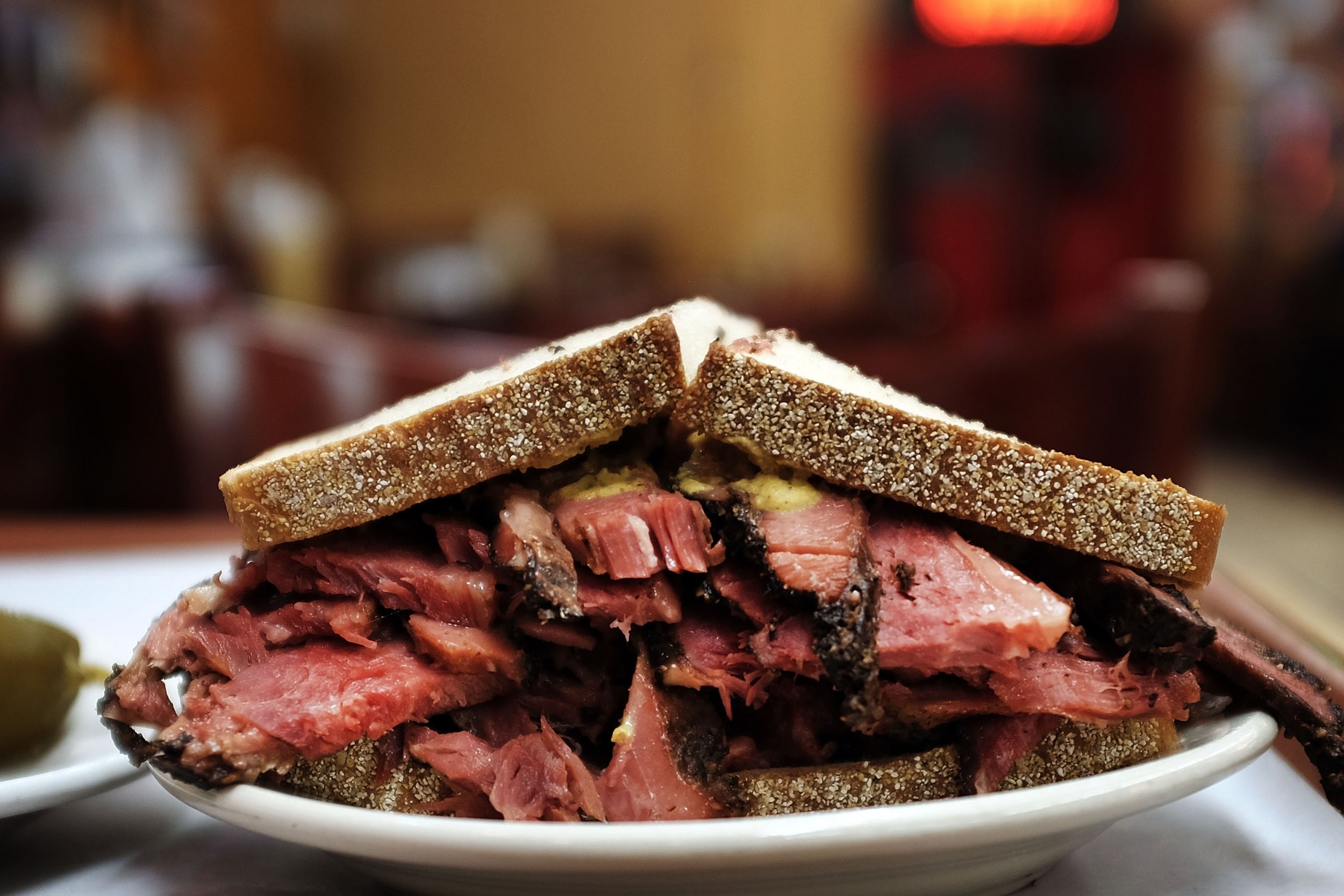 The New York deli made famous in the film When Harry Met Sally plans to offer a slice of Manhattan's Lower East Side to overseas customers. The establishment is reportedly making new plans to ship its famous pastrami and other meat goods around the world.
Katz's Delicatessen wants to send its produce to markets where there is high demand for authentic New York deli foods. The eatery, located on New York's Houston Street, has been serving stacked pastrami sandwiches since it first opened in 1888 and it remains open 24 hours at weekends.
Now, the business will open a new 30,000 square foot shipping warehouse in Hackensack, New Jersey, that will allow it to expand its operations beyond that flagship New York store that still attracts plenty of tourists and New Yorkers alike.
Read more: 'When Harry Met Sally' and why people still fake orgasms in Katz's deli
Hanging from the 300-seater deli's ceiling is the slogan: "Send A Salami to Your Boy in the Army." But now customers will eventually be able to send products to their families in different parts of the world. Or at least that's young owner Jake Dell's plan.
"I can't necessarily replicate the entire experience for you, wherever you are at home," Dell, 29, a fifth-generation owner of Katz's, told the Associated Press. "But I can give you the food. I can bring it a little bit closer to you."
The diner, which has pictures of celebrities lining the walls, entered U.S. pop culture when Meg Ryan faked an orgasm while eating there, in a famous scene from the 1989 film When Harry Met Sally.
The move faces hurdles, however, because of regulatory issues surrounding sending meats overseas. But Dell remains defiant that the expansion can go ahead, and he has his target markets already in mind.
"Canada seems to be the easiest first step," he said. "South America has a strong passion for cured meats. The U.K. and Australia have been clawing out to us and just craving this food. But it's difficult and navigating those customs waters has been an eye-opening experience. I hope to get there soon."
In the meantime, Dell is opening a second Katz's diner in Brooklyn's DeKalb Market this month, boosting the 15,000 pounds of pastrami that the business already sells every week. After 129 years as a staple of New York dining, and plans to open up to the world, it looks like Katz's won't be closing its doors any time soon.