Iconic Vietnam War Photos to be Exhibited in Vietnam for First Time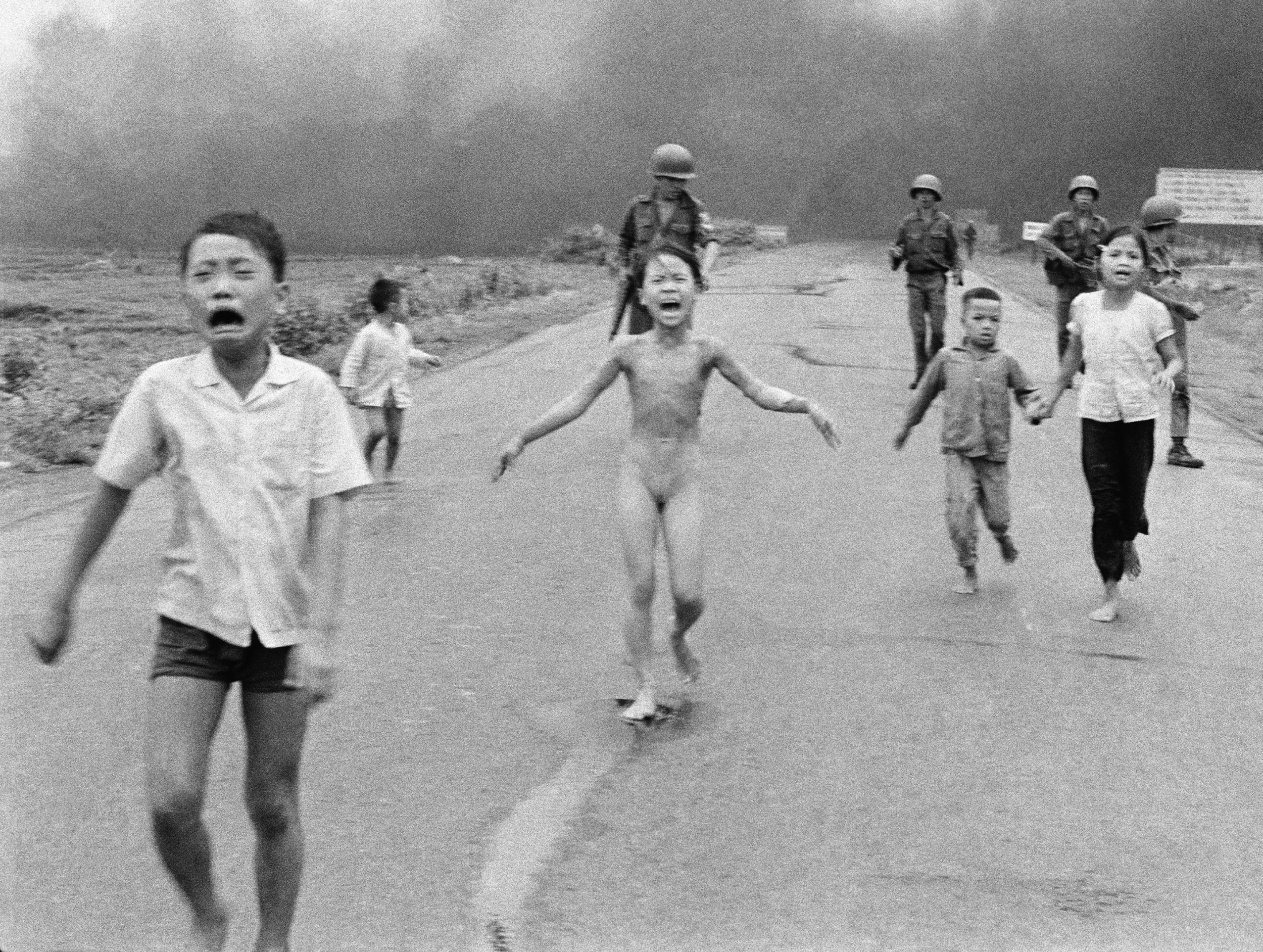 Four decades after the war in Vietnam came to an end, a collection of iconic images by Associated Press photographers will be exhibited in the country for the first time. The set of 58 images titled "Vietnam: The Real War" is scheduled to open Friday at Hanoi Exhibition Hall in the Vietnamese capital for a two-week run.
"They gave the whole world a full picture of what was going on in Vietnam," President Truong Tan Sang told the wire service, commenting on the significance of these photos ahead of the opening. "I believe these photos made an enormous contribution to bringing the war in Vietnam to an end."
Some of these images are etched into the collective memory of Americans: Huynh Cong "Nick" Ut's 1972 "Napalm girl" photo of a 9-year-old whose clothes were burned off by an aerial attack; Eddie Adams's 1968 image of a south Vietnamese commander shooting a Viet Cong suspect; and Malcolm Browne's 1963 photo of a Buddhist monk who had set himself on fire protesting against alleged government persecution of Buddhists. Four of the six Pulitzer Prizes the wire's Saigon bureau won for its Vietnam coverage—including one for "Napalm Girl"—were for photography.
The exhibit comes just after the 40th anniversary of communist forces' victory over the south and the evacuation of the last Americans on April 30, 1965. This June also marks 20 years since the U.S. and Vietnam formally agreed to normalize diplomatic relations.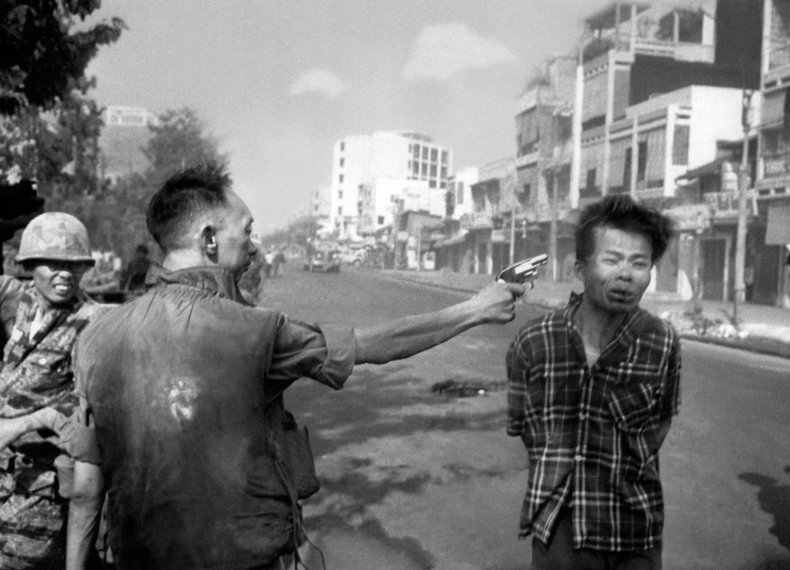 "AP presented these images of what was really going on in the war. It was through that lens that people around the world gained a better understanding of the conflict," said AP president and CEO Gary Pruitt, who emphasized the importance of a free press while in Vietnam for the exhibit's Thursday night preview and Friday opening.
"There were times when the United States government felt the AP's work was undermining its military effort, and wanted AP to 'get on the team.' The team meaning the American military team," Pruitt said. But the news organization aimed "to report the facts and tell the truth, no matter who it upsets and no matter what happens as a result."