ICU Patient, Former 'Anti-Vaxxer' Regrets Turning Down Vaccine: 'I Believed in the Hoopla'
Philly Baird of Ripon, California, told a local news station in a story that aired on Wednesday he once believed anti-vaccination propaganda. Now, he's encouraging vaccine-resistant people to get the shot as he struggles for his life in an intensive care unit (ICU) with COVID-19 and pneumonia.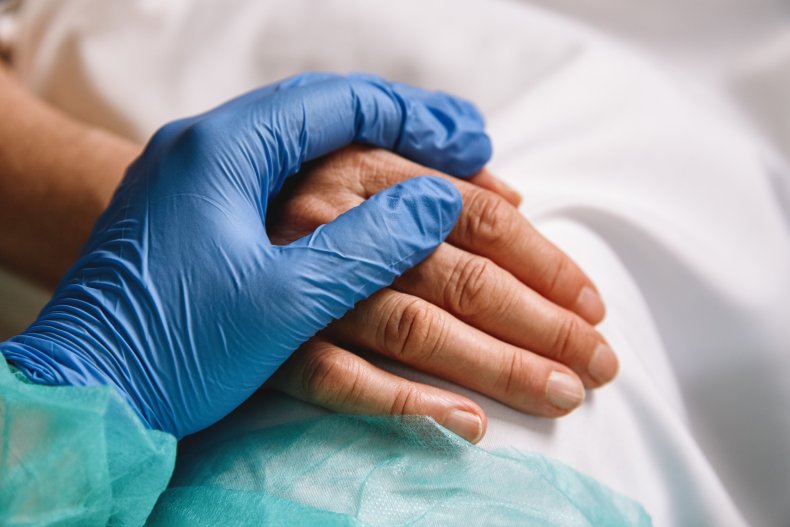 Baird is one of 25 people in Joaquin County who are in an ICU because of the coronavirus. He spoke with local NBC affiliate KCRA-TV from his hospital bed at Doctors Hospital in Manteca, warning people not to think the way he once did.
"If I can help save anybody, I'm willing to use my voice to do that," he told the station.
Baird, who had his name legally changed to show his devotion to the Philadelphia Eagles NFL team, said he first felt sick after returning home from a visit to Reno, Nevada, about four weeks ago.
At first, he said, his illness felt like a common cold, but then it got progressively worse. His symptoms eventually became so bad that friends talked him into going to the emergency room. Staff at the ER gave him medicine and sent him home, but he began feeling even worse days later, and friends took matters into their own hands.
"They know I'm stubborn, so they called 911 for me," Baird told KCRA.
Once he was admitted back into the hospital, doctors told him he had a 50 percent chance of survival if he did not go to the ICU. Baird told the TV station he was scared, but a phone call from his best friend convinced him to take the next step.
He has since been in the ICU for the past three weeks. After experiencing the severity of COVID-19, he has been sharing his struggle on social media.
On Facebook, Baird has been posting updates about his condition. In one message, he wrote, in part: "Trust me, you do not want to be fighting for your life like how I am every minute of every day in ICU. I hurt every day. Not only the physical pain but the major emotional and mental pain."
He continued, "I cannot walk—I cannot even use the bathroom without complete help and loss of every bit of energy stored up. I need a machine to give me oxygen to function."
He wrote that COVID "is spiking and these front-line workers are tired!!!"
Speaking to KCRA about his social media messages, he said, "I will use my voice to help others realize this is real."
Before he was sick, though, he believed in anti-vaccination propaganda, he told the TV station. "I was an idiot. I didn't get the shot, I believed in all the hoopla."
He's now encouraging everyone who has not done so to get a vaccine shot.
"It's not going to stop you from getting COVID. Don't be stupid," he said. "It's just going to prevent you from fighting minute by minute to be with your loved ones."