Ida Live Cam: Watch as the Powerful Storm Finishes Its Way Through New England
Hurricane Ida has wreaked havoc in its weeklong trek, from Cuba to Connecticut. It's drenched the Big Easy and the Big Apple. Now it works its way through New England before heading into the Atlantic Ocean, where it should fizzle out and have its name retired.
Ida began as a disorganized storm in the Caribbean Sea before turning into a disorganized tropical storm. It gained steam before crashing Cuba, still getting stronger as a Category 1 storm last Friday.
Ida churned in the very warm waters of the Gulf of Mexico, climbing to a Category 2 storm by Saturday night, only to turn into a Category 4 within an hour and a half.
Hurricane Ida slammed the Louisiana coast as an upper-tier cat 4 storm that packed 150 mph winds on Sunday afternoon. (Note: A Cat 5 storm happens when the winds go beyond 155 mph)
Ida hit the LaFourche Parish town of Port Fourchon, which is next to Grand Isle. The storm slowly moved inland, leveling structures with catastrophic winds while dumping unseen amounts of rain.
Places like LaPlace, Louisiana, suffered immensely. All residents in New Orleans lost power, part of the 1 million customers who lost electricity in the region. A bridge collapse in Lucedale, Mississippi, caused at least two deaths. There was life-threatening flooding in Tennessee, West Virginia and into the northeast.
On Wednesday night, there was a powerful tornado in the south Philadelphia-New Jersey area. Ida kept moving north and east, crushing New York City on Wednesday with record rains and flooding, and even tornado warnings and watches throughout the night.
NYC Mayor Bill de Blasio had already urged residents to remain indoors during the storm's high winds, heavy rains, flooding and tornado warning. Shortly before midnight, he issued a state of emergency.
"I'm declaring a state of emergency in New York City tonight," de Blasio tweeted. "We're enduring an historic weather event tonight with record breaking rain across the city, brutal flooding and dangerous conditions on our roads."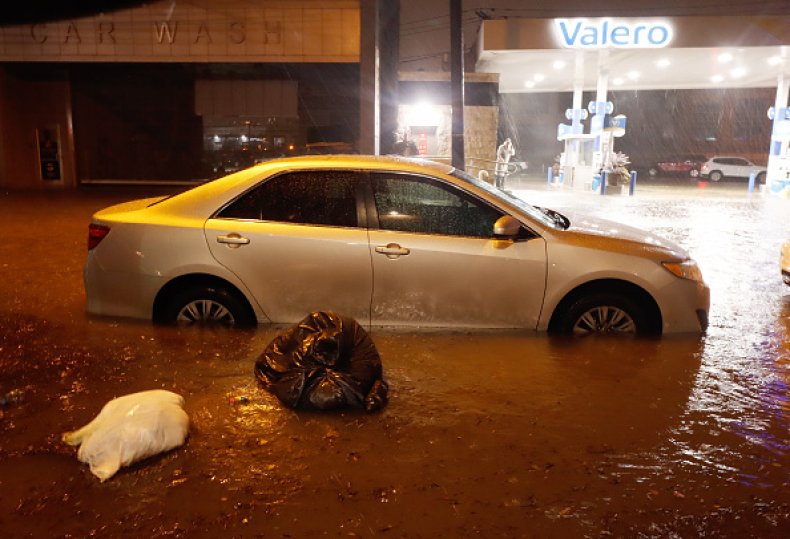 Now, the storm moves into the New England states, which dealt with Tropical Storm Henri only 10 days ago.
This is the third tropical system to hit the area this year after Tropical Storms Elsa and Henri, and now Ida. Florida has only dealt with Elsa and no others.
That said, here are some New England locales with live-streaming cameras where you can watch the storm without having to actually be in the storm. You must click play on each of the towns to bring up their current staus.
Pawcatuck, CT
Montauk (NY)
Shelter Island, NY
Martha's Vineyard
Portland, ME