Idaho Being Sued For Anti-Gay 'Crimes Against Nature' Law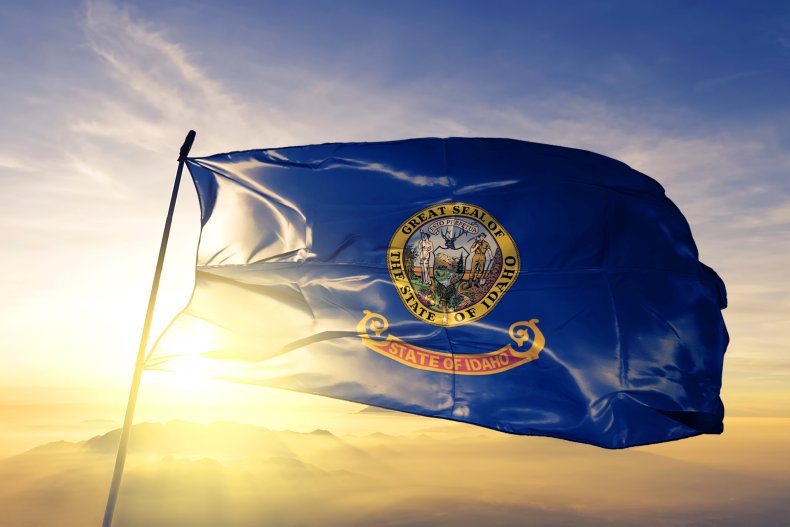 Idaho officials are facing a lawsuit for continuing to enforce a law that criminalizes oral or anal sexual activities.
The lawsuit was filed by attorneys on behalf of an anonymous Idaho man, identified as "John Doe," on September 23. According to the complaint, Doe was forced to register as a sex offender in Idaho based on the state's "crimes against nature" statute, due to having been convicted of having oral sex with his wife under a similar law in a different state two decades earlier.
The 2003 U.S. Supreme Court ruling Lawrence v. Texas found that sodomy laws, which were historically aimed at gay men, but typically ban oral and anal sex regardless of gender, are unconstitutional.
Although many states formally repealed sodomy laws in the wake of the decision, Idaho is one of a handful with a "crimes against nature" law, defined to include consensual oral and anal sex, still on the books.
The lawsuit, filed against Idaho Attorney General Lawrence Wasden and other state officials, alleges that Doe has suffered due to being unjustly labeled a sex offender because Idaho is illegally continuing to enforce the law—despite it being "indistinguishable" from laws struck down by the 2003 ruling.
"John Doe has been forced onto the Idaho Sex Offender Registry," the complaint states. "He suffers severely under the sex offender label, which imposes a significant barrier to finding employment and participating in his community, and involves the state in the daily management of his life."
The Idaho law states that "every person who is guilty of the infamous crime against nature, committed with mankind or with any animal, is punishable by imprisonment in the state prison not less than five years." The law was used extensively against gay men, or those suspected of being gay, during a 1950s scandal in the state.
"More than 17 years ago, the Supreme Court declared homophobic laws like Idaho's Crime Against Nature statute unconstitutional," Matthew Strugar, one of the attorneys representing Doe, said in a statement. "Idaho ignores that ruling and continues to demand people who were convicted of nothing more than having oral or anal sex to register as sex offenders."
"Just as the state cannot criminalize those sex acts, it cannot force people with decades-old oral sex convictions to register as sex offenders," Strugar added.
The lawsuit seeks to remove Doe from the sex offender registry, declare the portion of the law dealing with consensual sex among adults unconstitutional and permanently prevent the state from using it, or related laws from other states, in forcing others onto the registry.
In addition to Strugar, the anonymous plaintiff is represented by lawyers from the American Civil Liberties Union of Idaho and the Boise firm Nevin, Benjamin, McKay & Bartlett LLP.
Newsweek reached out to Wasden's office, who declined to comment, citing a policy against commenting on pending litigation.