Idaho Company Donates Wagyu Beef Steaks Worth $2 Million to San Francisco Food Banks Amid Coronavirus Pandemic
An Idaho beef company has donated 35,000 Wagyu steaks worth around $2 million to several non-profits and food banks in San Francisco.
Snake River Farms, which focuses on raising its animals humanely, normally sells its high-end beef to restaurants, but with those closed due to the coronavirus pandemic, it will donate the meat instead.
Last week, the family-owned farm announced it would send $8 million worth of its wagyu to cities around the U.S. to fee hospital workers, laid-off restaurant staff and other communities affected by the COVID-19 crisis.
Snake River is relying on regional distribution partners in Los Angeles, Seattle, New York and San Francisco to help them get their donation to the various non-profits.
Volunteers with TogetherSF will deliver the steaks, the majority of which will go to the San Francisco-Marin Food Bank.
Deliveries will also be made to La Cocina, Self Help for the Elderly, Meals on Wheels and public housing sites.
"They will be extremely surprised and grateful especially to have meat on the table," Susan Murphy, from Faces SF, told ABC News after picking up 600 steaks to take to a food drive.
The company said in a statement it knows food can bring comfort in a crisis and it wanted affected communities in California to know how much they mean to the company.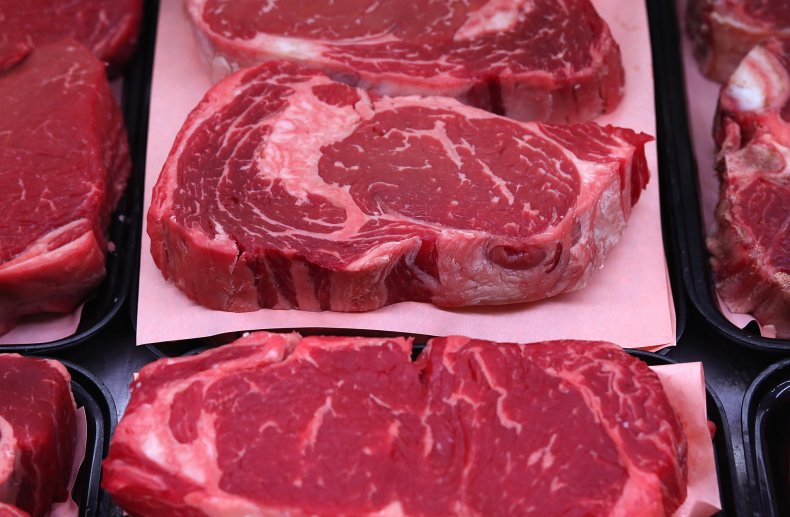 Last week, Snake River Farms and Port Washington's Prime Food Distributor announced they would be donating 50,000 premium American Wagyu steaks to frontline healthcare workers based in New York. The steaks will be packaged and delivered to Northwell hospitals daily until supplies are exhausted.
The meat will be prepared and cooked by hospital chefs where possible and also packaged for staff to take home and share with their families.
Prime Food Distributor Executive Vice President John Kosmidis said: "It has been devastating first-hand seeing the effects of COVID-19 throughout New York. As the climate continually worsened and knowing that we distribute some of the best beef in the county right here in New York, we wanted to do something from our hearts to say thanks."
"At Snake River Farms we are a family business," said Snake River Farms Executive Director of Marketing Jay Theiler.
"From our ranchers to our distributor partners, we are all in this together. We are firm believers that in times of crisis, food can bring comfort and healing. While we are thousands of miles away, we care deeply and are grateful to everyone on the front lines that are risking their own health for the sake of all of us."