Idaho Doctor Says 'We've Lost the War' and COVID Is 'Here to Stay' as Cases Remain High
After Idaho has faced weeks of high COVID-19 caseloads and hospitalization rates, a doctor in the state said he believes that getting rid of the virus completely will be difficult.
"Today I'm here to tell you that we've lost the war," Dr. Steven Nemerson, chief clinical officer at Saint Alphonsus Health System, during a press briefing on Tuesday, according to the Idaho Statesman.
"The reason it is here to stay is because we cannot vaccinate enough of the public to fully eradicate the disease. And absent being able to do that ... we now need to move into the phase of recognizing that COVID is going to be a disease to be managed for the long-term future," he added.
In Idaho, 53.4 percent of people aged 12 or older have been fully vaccinated, according to data from the state's division of public health. That number falls behind the national vaccination rate. Across the U.S., 66.2 percent of people 12 and over have been fully vaccinated against the coronavirus.
The Statesman reported that on Thursday, there were 185 COVID patients in intensive care units at hospitals throughout the state, and a total of 705 people hospitalized with confirmed or suspected cases of the virus.
Data on the Idaho Division of Public Health's website, which documents hospitalization trends up to October 11, show that hospitalization rates in the state peaked in late September but remain high. During that particular peak, the state saw an average of nearly 800 people hospitalized with the virus each day.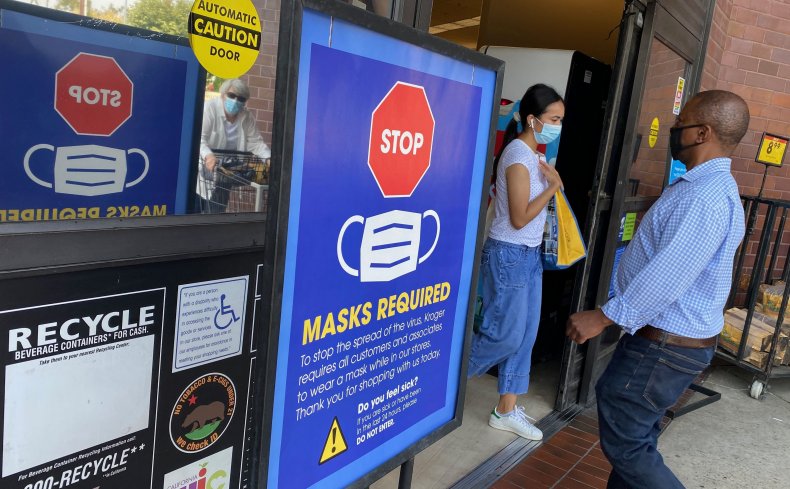 The Statesman noted that although a consistent number of coronavirus patients are still being admitted to the state's hospitals, the overall number of patients being treated for the virus has decreased since September 24.
"While we are seeing this and it creates significant hope that we may have finally reached the peak, there is no guarantee that we have reached that point yet," said Dr. Kathryn Turner, the state's deputy epidemiologist, per the newspaper.
Another sign that Idaho may be past the peak of its latest surge is that its positivity rates for COVID-19 have decreased slightly in recent weeks. But according to the Statesman, as of the week of September 26, the positivity rate was still very high— with 14.6 percent of those tested being diagnosed with the virus.
Idaho is expected to release the latest data about its COVID-19 test positivity rates on Thursday.
"I think if I see a decline in the percent positivity again this week, I think we'll lean more towards, 'we're optimistic,'" Turner said.