Idaho Fights Teacher Shortage By Offering Them State Health Insurance
Idaho is fighting its teacher shortage by allowing educators the opportunity to enroll in state health insurance.
House Bill 443, which creates a fund for public schools to buy into Idaho's medical and dental group insurance plan, passed the Senate in 32-3 vote on Thursday, the Associated Press reported. The bill next heads to Governor Brad Little's desk on Thursday.
Idaho schools are having difficulty holding on to teachers. More than 20 percent of classified staff members have left their positions annually in the past decade, according to the Idaho Center for Fiscal Policy.
The retention rate for classified staff averages less than 79 percent, impacting schools especially during the pandemic, where burnout and stress was high. Some schools had to close, due to teacher shortages. One school superintendent even asked parents to help fill jobs to keep schools open, Insider reported.
Supporters of HB443 said it would permit Idaho's K-12 teachers and other school workers to take home more of their paychecks, according to AP. It would decrease premium and deductible costs, supporters said. The costs are taking a lot of teachers' paychecks, causing them to consider leaving teaching, lawmakers said.
The bill "is one component of a three-part plan in an effort to improve the health care benefit offered to public school employees," said Republican state Senator Jim Woodward, one of the co-sponsors of the bill, the Idaho Business Review reported.
"The motivation for the effort is to make our Idaho schools more competitive in recruiting and retaining teachers and support staff."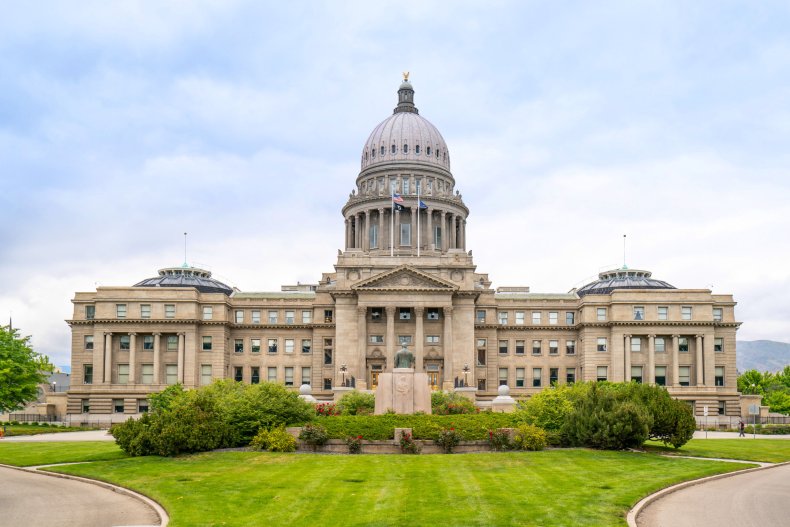 Idaho currently budgets about $8,400 each year for health insurance costs for school employees, Big Country News Connection reported. States employees, including lawmakers, are budgeted $12,500 each year for the same costs.
The bill would eliminate about $20 million in premiums for teachers, according to the Idaho Business Review.
Two budget bills are expected to be proposes should HB443 become law, the Idaho Business Review reported. One would be a necessary one-time appropriation of $75.5 million if all schools chose to enter the state employment plan.
The other bill would relate to an ongoing $105 million to assist in covering employee health insurance costs, according to AP. It would mean that the state would increase the budget for health insurance costs for school employees to be the same for state employees at $12,500.
Idaho Association of School Administration Executive Director Andy Grover told state senators that the measure is "such a needed boost to the morale of Idaho's education system," according to Big Country News Connection.