Idaho Lawmaker Accused of Rape Was Warned by Fellow Republican Flirting 'Off Limits'
A fellow Republican warned Idaho State Representative Aaron von Ehlinger that flirting with state House staff workers was "off-limits" a short while before an unnamed 19-year old House intern accused Ehlinger of rape.
Ehlinger has denied the accusation and hasn't been charged with a crime. Nevertheless, the Republican-led House Ethics Committee is investigating to determine whether Ehlinger committed conduct unbecoming of a House member.
On March 11, an unnamed House intern told the chamber's Assistant Sergeant-at-Arms Kim Blackburn that Ehlinger had taken her to dinner at Barbacoa Grill on the evening of March 10. After dinner, the intern said that Ehlinger then drove them to his apartment so he could pick up something he had forgotten, according to NPR Idaho.
Once there, the intern said that Ehlinger got undressed and put his penis in her mouth. She said she had told the lawmaker that she didn't want to. However, she also said she felt intimidated because she believed that he carried a gun with him at all times.
The intern said that Ehlinger had been nice to her in the past by occasionally filling her car with gas and letting her keep leftover cash whenever she picked up his lunch orders. Ehlinger denied showing her such special treatment.
She also said she first felt afraid about reporting the incident, but did so after throwing up in the bathroom.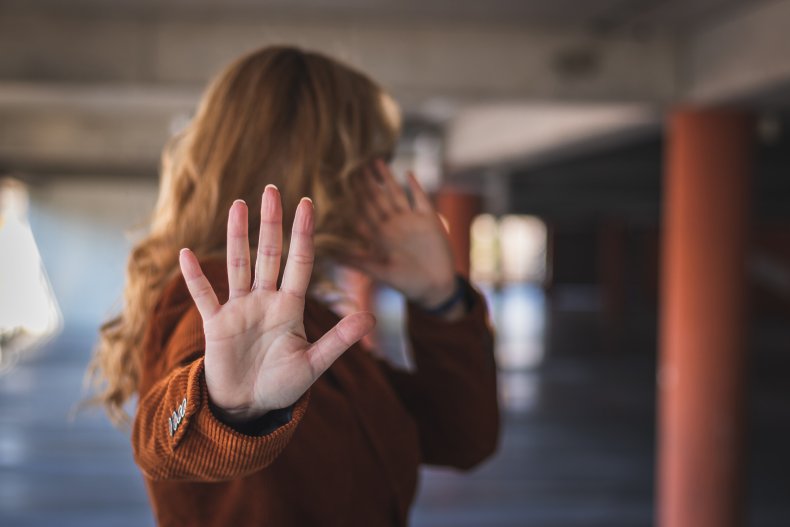 The committee's preliminary investigation discovered that other women had previously reported having encounters with Ehlinger that made them feel "uncomfortable."
Republican House Republican Caucus Chairwoman Megan Blanksma said an unnamed female lobbyist approached her earlier this year. The lobbyist said that Ehlinger had closely followed her towards the women's restroom during a legislative reception in early 2021.
"She felt as if he followed her toward the bathroom and felt very uncomfortable with as close as she was, (like) he was trying to get to her," Blanksma said, according to The Lewiston Tribune.
When questioned whether anyone had ever told Ehlinger that his attention was unwanted, Ehlinger said he had once invited a House staffer to go hiking and have lunch together. Ehlinger said he didn't know the staffer was married because she doesn't wear a wedding ring.
The staffer later emailed him, explaining her marital status and saying that she'd feel "uncomfortable spending time" with him. Ehlinger said he responded by thanking her for the clarification, saying he hadn't known she was married and wished her a great weekend.
After hearing from the lobbyist and an unconfirmed rumor involving another House staffer, Blanksma asked Republican James Holtzclaw to talk with Ehlinger.
Holtzclaw had previous faced complaints in 2017 that he had made two women feel uncomfortable by making "mildly flirty" comments and inquiring about a Snapchat photo app. Thus, Blanksma thought Holtzclaw's past experience would make him a good adviser to Ehlinger about how others might perceive his behavior.
Holtzclaw said he spoke with Ehlinger twice. Holtzclaw said he directly told Ehlinger that flirting or dating legislative staff was "off limits."
Ehlinger has reportedly taken taken three recent lie-detector tests since being notified of the rape accusation. The exams were conducted by Clifford Morgan, a Boise Police Department detective and polygraph examiner, the Tribune reported.
In the tests, Ehlinger denied the intern's allegations that he had carried her into his bedroom, sat on her chest and forced her to engage in oral sex despite her verbally and non-verbally refusing.
When House committee investigators asked Ehlinger if he considered it appropriate to ask staff members on dates, he said he did consider it appropriate.
"I thought if anyone had an issue with it they would let me know," he said. "The matter would be closed, [similar to when] the staff member who emailed me, letting me know she was married."
In his statements to the committee, Ehlinger said that the intern had told him in bed, "I hope you know that I'm a little crazy. Actually, I'm really crazy." He also said she told him, "I could make your life a living hell if I wanted to, but I won't. You're just a big cuddly teddy bear."
Ehlinger said he never supervised the intern and has denied claims that a "power differential" affected their interactions. Ehlinger also said that the intern left his place after he refused to pursue a relationship with her. He said she had also called him the day after their date, seemingly with the goal of trying to get him to admit that he had assaulted her.
In a statement denying the allegations, Ehlinger said, "This episode is an embarrassment to me, but I assure my constituents in Nez Perce and Lewis counties that I have not broken any laws or legislative rules, nor have I violated the concepts of appropriate social conduct."
The Idaho Attorney General's office referred the allegations to the Boise Police Department for a criminal investigation. House Republican leaders were then told of the intern's report on March 12. The leaders haven't taken further action to avoid disrupting the investigation.
Nevertheless, on March 16, House GOP leaders alerted the House Ethics Committee. The five-person committee, led by three Republicans, unanimously found probable cause to publicly announce the allegations and hold a public hearing.
After the hearing, where Ehlinger can defend himself, the committee will vote whether to dismiss the charges, formally reprimand, expel or censure Ehlinger. The House would only expel Ehlinger if two-thirds of its member vote in belief that Ehlinger committed a felony. The House can censure or reprimand him with a simple majority vote.
Newsweek contacted Ehlinger's attorney, former Idaho Lieutenant Governor David Leroy, for comment.