Idaho Lawmaker Caught Making Rabbit Ears As Rep. Debates Bill
An Idaho representative was caught laughing and making rabbit ears with his hands as a fellow lawmaker debated a bill on the floor of the state legislature.
Chad Christensen, a Republican, made the gestures while Randy Armstrong was discussing the removal of a government requirement to post all public notices in newspapers. He did this several times as Armstrong spoke.
In a Facebook post, Christensen said he had "got in trouble" for his actions in the House, but made light of the incident.
"Representative Randy Armstrong and I are good friends. We joke and laugh a lot. When he was speaking today, I gave him bunny ears on the camera. I sit behind him," he wrote.
"After the House floor session, the Speaker came up to me. He said, 'You didn't give Randy bunny ears on camera, did ya?' I said, 'Yes, Speaker, I realized after I did it that I may get in trouble.' He said, 'OK, don't do it again and consider yourself admonished with a wet noodle thrashing.' He was gracious about it."
Christensen added: "Representative Armstrong and I had a good laugh about it. It is a heavy session and humor is needed. However, I won't be doing it again in that venue, but I will continue to joke with him in other ways."
He continued: "I post this because I want my constituents to know who I am. I love to laugh and be playful, even though I am a man on a mission when it comes to right and wrong ... And constitutionality or unconstitutionality."
The representative added that he had previously joked with other colleagues, including presenting Rep. John Gannon with a "fastest Democrat go-kart racer award" while he was on the House floor.
Christensen later edited his post to add: "I did break House rules today and I was wrong. Representative Armstrong knows my intent was playful and not malicious. We will continue to be good friends. It has come to my attention that the media may spin this negatively, shocker."
Idaho Speaker Scott Bedke told KTVB he was aware of the incident.
He said in a statement: "As the Speaker of the Idaho House of Representatives, it is my responsibility to maintain the order and decorum of the House. It is our responsibility as representatives to conduct the people's business in a serious and dignified manner.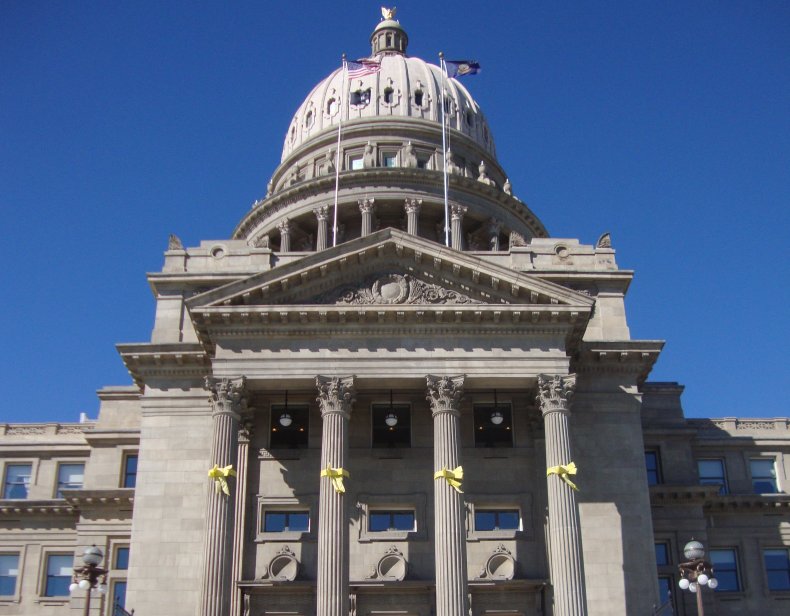 "Civility is an important part of the legislative process and should be cultivated by all members as they work in the best interest of their constituents. Unfortunately, lines were crossed today, and Rep. Christensen exhibited behavior unbecoming of a representative.
"I have spoken with him regarding the incident and have made clear my expectations going forward."