Idaho Man Sentenced to Up To 10 Years for Setting Girlfriend on Fire After Argument Over Karaoke
A 38-year-old Idaho man pleaded guilty after setting his girlfriend on fire during an argument over karaoke, but the victim stated during his trial that she didn't think he should go to prison, according to The Coeur d'Alene Press and the Associated Press.
Dustin Hieronymus admitted to setting his girlfriend on fire after a Valentine's Day karaoke outing gone wrong. His girlfriend wanted to stay at a karaoke bar and keep singing while he wanted to leave, and the argument escalated as they left the bar and returned home.
When his girlfriend went to lie down, he placed a metal pail over her head and struck it, bruising her head. Then Hieronymus doused her head and upper body in kerosene and set her on fire. His girlfriend was burned on her arms, face and hair, suffering cuts and bruising as well. She was left with scars on his hands and face from the incident.
Hieronymus, who was had been on probation for seven months from an aggravated assault conviction after serving part of a 2015 sentence, initially said his girlfriend set herself on fire because she was "emotional and suicidal."
"According to Hieronymus, [the anonymous victim] and him continued to argue and she suddenly set herself on fire," said the police report.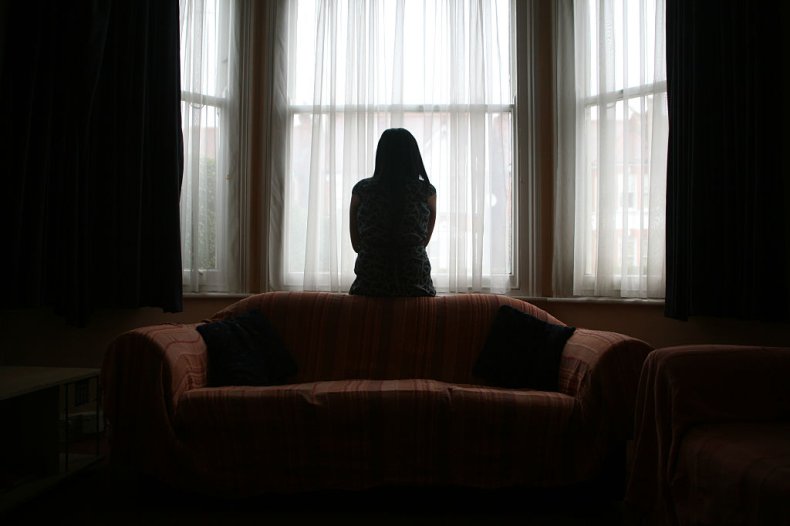 While the prosecution's case spoke to the contrary during the trial, the woman central to the case, unnamed in press reports and 27 at the time, defended Hieronymus' behavior during the sentencing portion of the trial, saying that he was mentally ill and did not deserve to go to prison.
Hieronymus was originally charged with aggravated battery, third-degree arson and felony domestic battery, a felony that carries a $10,000 fine and 10 years in prison. As part of an accepted plea deal accepted by First District Judge Richard Christensen, Hieronymus admitted to one count of felony domestic battery.
He will be required to serve a minimum of three years in prison, with a possibility of ten full years due to a violent offender enhancement. However, it's possible that his attorney may argue for a reduced sentence.
The level of violence in the case was described as "daunting" by Magistrate Timothy Van Valin during the pre-sentencing trial.
"[The victim is] likely to carry the horror of what happened to her the rest of her life," he added.
Zachary Jones, Hieronymus' defense attorney, has requested that he be allowed to take part in a prison rehabilitation program during his incarceration.