Family members of two of the four students killed in the quadruple murder near the University of Idaho last year argue that it's "vitally important" for cameras to be allowed in the courtroom to ensure a transparent trial.
Attorneys representing Bryan Kohberger, the lone suspect in the case, have requested that cameras be banned from covering the criminal proceedings on the grounds that news coverage may interfere with the defendant's right to a fair trial. Kohberger has been charged with four counts of murder in the deaths of Kaylee Goncalves, 21, Madison Mogen, 21, Ethan Chapin, 20, and Xana Kernodle, 20, who were found fatally stabbed in an off-campus residence on November 13.
Latah County Prosecuting Attorney Bill Thompson has asked for cameras to be restricted during trial, writing to Second District Judge John Judge, who is presiding over the case, that recording equipment should at least be barred during the testimony of "a number of young and vulnerable witnesses."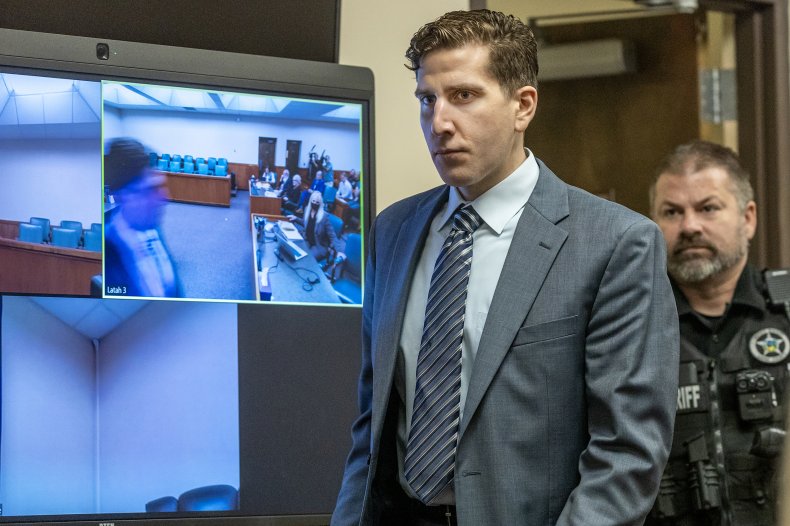 But relatives of Goncalves and Kernodle have spoken out against these requests, writing in a statement shared with NewsNation's Brian Entin that it's imperative that the trial "be open to the public to view and watch."
"This Case is surrounded by secrecy," read the family member's statement, which was posted by Entin to X, formerly Twitter. "Everything is either sealed or redacted. The family has not received any discovery on this case or any information about the facts of the case from the State."
"No one knows anything about the case which leads to speculation," the statement continued. "That speculation is fueled by the secrecy surrounding everything that is filed and every hearing that is closed off to the media and the public. Only through independent investigation has the Family been able to get some information. So it is vitally important that the trial be viewed publicly!"
A hearing on arguments over camera access is scheduled for Wednesday afternoon. Attorneys representing a coalition of more than 30 news organizations, including the Associated Press, have also argued in favor of having news coverage during Kohberger's trial.
A gag order has already been put in place by Judge, which bars attorneys and other individuals related to the case from speaking with news reporters. The news groups previously challenged to have the order lifted.
Kohberger's trial has been postponed after the defendant waived his right to an arraignment hearing. A start date had originally been scheduled for October 2.
Prosecutors allege that DNA sampling, as well as surveillance video and cellphone data, link Kohberger to the stabbings.
Newsweek reached out via email Wednesday evening to Kootenai County, where Kohberger's lead attorney, Anne Taylor, works as a public defender.