An Idaho school has lifted its mask mandate after a pathologist made disparaging claims regarding the COVID-19 vaccine at a July 2021 conference.
On Wednesday, the parents at Peace Valley Charter School in Boise, Idaho were notified that students would no longer be required to wear masks, even though the Delta variant is spreading rapidly across the state.
On August 16, the school's executive board voted to mandate masks for students and staff members in accordance with the Centers for Disease Control and Prevention requirements. The mask mandate was canceled after the school board's governing council decided to hold a separate virtual meeting with several doctors, including pathologist Dr. Ryan Cole, who was appointed to the district health board in August of 2021.
Cole was selected to the district health board after he spoke at the White Coat Summit in July of 2021 in Dallas, Texas. The event was hosted by the pro-Trump organization America's Frontline Doctors, a group of doctors and nurses who are opposed to vaccine and mask mandates in the United States.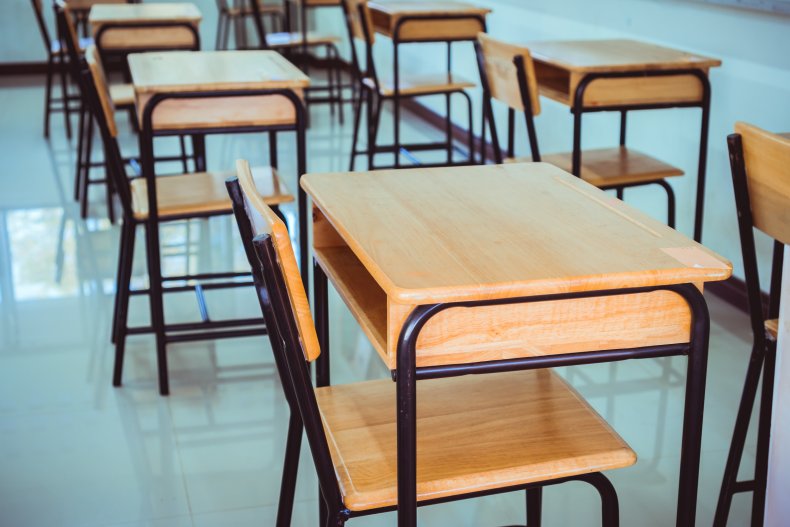 While at the event, Cole called referred to the vaccine as "an investigational vaccine." He also called the vaccine, "the clot shot" and "needle rape," before stating that the vaccine causes diseases.
"Why are we injecting something into the human body that is the toxin, it is the toxin, it causes the disease, this isn't a vaccine," he concluded.
In March 2021, Cole also allegedly advocated for the usage of the anti-parasite drug Ivermectin. The drug has gained traction in various conspiracy theorist groups as a treatment for COVID-19, despite mounting evidence against this claim by the Food and Drug Administration.
On August 16, Peace Valley's principal, Andrew Ross recommended that the school board should keep masks optional for the students, according to The Idaho Statesman. Ross also stated that "these guidelines could be altered if a mask mandate was reinstated in the city or for the county."
During a Tuesday briefing, state officials had to activate Idaho's "crisis standards of care," which allows permitted hospital beds to be distributed through the northern panhandle of the state, due to rising COVID-19 cases.
As of September 8, there have been 2,558 reported new cases of COVID-19 in Idaho and a 7-day average of 975 cases. Additionally, only 40 percent of the state's population have been vaccinated—a number which falls to only 26 percent in Boise, Idaho, according to data from the CDC.
Newsweek has reached out to Peace Valley Charter School for further comments.