Idaho State Representative Says 'I Don't Know Why Planned Parenthood Hasn't Been Nuked' in Anti-Abortion Tirade
A Republican legislator has been heavily criticized after he remarked that he doesn't understand why no one has "nuked" Planned Parenthood.
Vito Barbieri, who represents Dalton Gardens in Kootenai County, Idaho, picked up the topic of abortion at a local event on Saturday.
Responding to an audience question, he called for greater unity in the anti-abortion movement and complained of judicial authority, which he accused of "marginalizing" the state legislature.
"I don't know why, to quote someone down there, I don't know why Planned Parenthood hasn't been nuked off State Street," he told audiences gathered at Kootenai County Legislative Town Hall on February 22. "I don't know why America has not been judged—if you can say that we're not being judged now for the murder of 42 million babies worldwide murdered last year.
"Judgement is coming. That's not my job. We know whose job that is. We are all working to save babies: one baby, a million babies, we're all working for that."
His response followed comments made by Representative Ron Mendive proclaiming his surprise that the U.S. has not been judged for its actions.
"I believe America is going to be judged for what we've done to the unborn," said Mendive. "What stuns me about all of this is that we're still here."
Mistie Tolman, Idaho State Director for Planned Parenthood Votes Northwest and Hawaii, responded with a statement calling Barbieri's comments "harmful" and "deeply concerning."
"We are living in a time with heightened partisanship, and anti-abortion sentiment from the Trump Administration on down to our local statehouses," she said. "Planned Parenthood has long been a target of anti-abortion violence, and comments like these only further incite violence. Anti-abortion violence is single-issue terrorism, and anti-abortion extremists are considered a domestic terrorist threat by the U.S. Department of Justice."
She added that the statement followed "some of the most harmful and cruel attacks" on reproductive health and the LGBTQ community.
This is not the first time Barbieri's comments have got the state representative in hot water—in 2015, he was schooled by a physician on the anatomy of the female body, news outlets reported at the time.
After asking if doctors could conduct a remote gynecological exam on a woman who has swallowed a camera, Dr. Julie Madsen told him a swallowed pill would not end up in the vagina.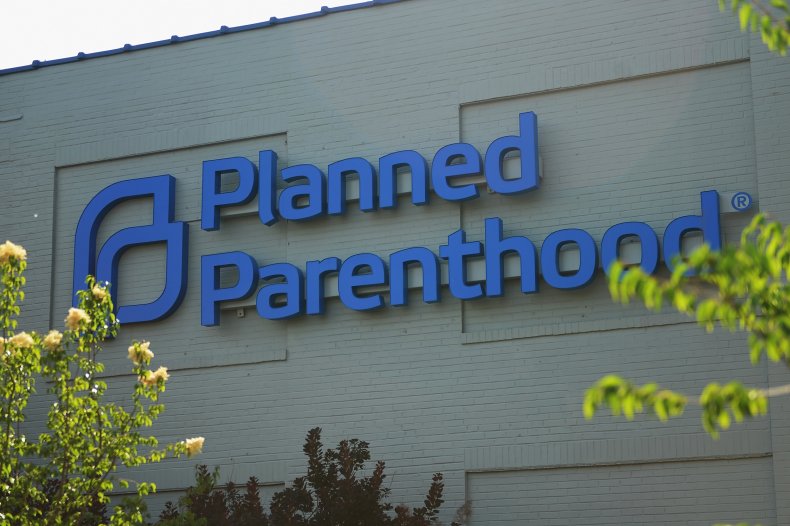 According to Planned Parenthood, Idaho's regulations on abortions mean that parents of minors must provide consent before any service is carried out and a woman must be given state-directed counseling before undergoing a 24-hour waiting period. The counseling includes information intended to dissuade her from going through the abortion.
Idaho law also prevents public funding for abortion other than cases involving rape, incest or endangerment to life.
Newsweek has contacted Vito Barbieri for comment.