Idaho Teacher Who Fed Live Puppy to Snapping Turtle in Front of Pupils Found Not Guilty of Animal Cruelty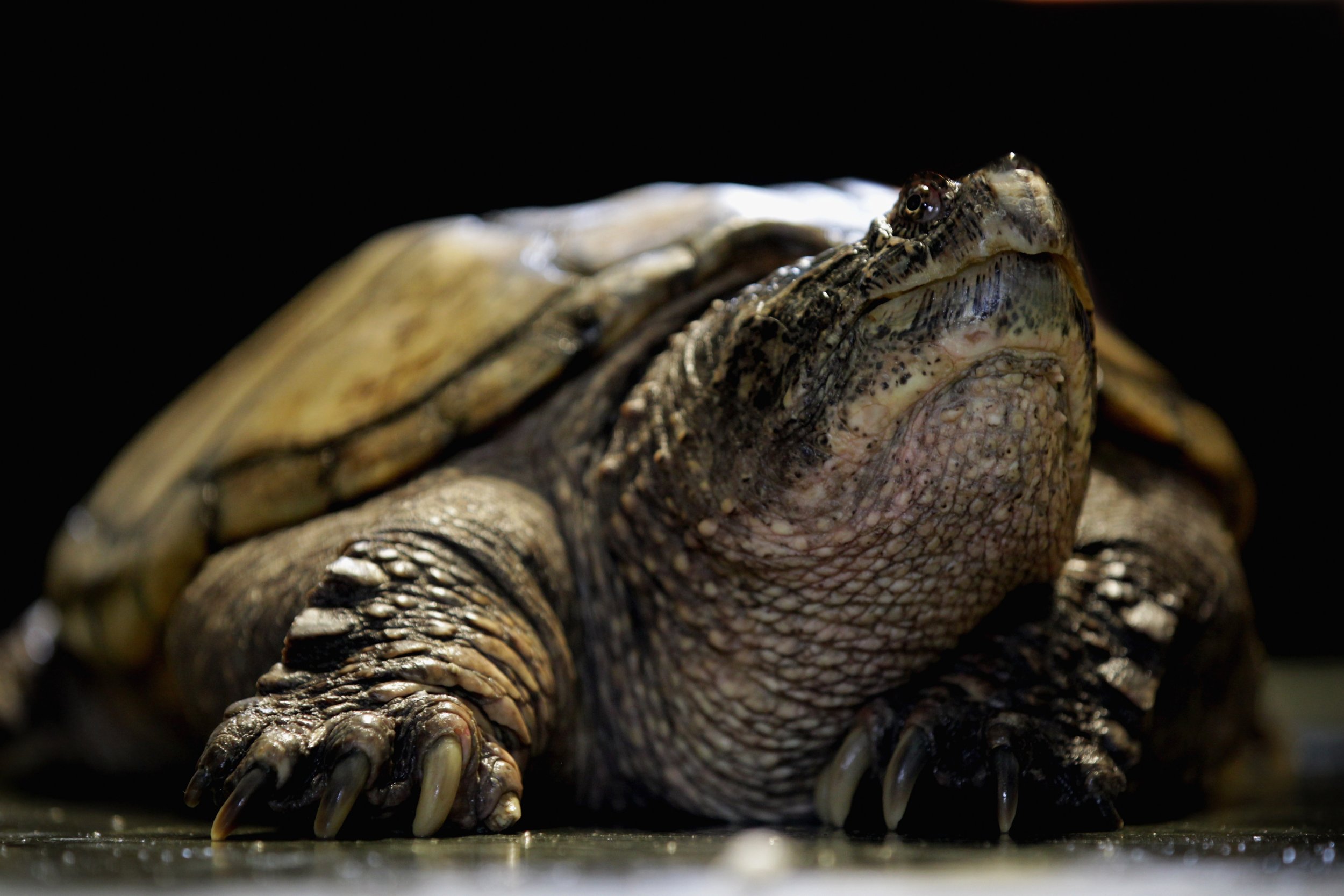 An Idaho teacher who fed a sick puppy to a snapping turtle in front of students has been found not guilty of animal cruelty. Robert Crosland had been charged with the offense back in June, after parents reported him to authorities for feeding the sick, dying puppy to the reptile.
The court heard that the incident occurred in Crosland's classroom at Preston Junior High School. It was after school hours, and four pupils were present.
A 14-year old pupil told the court that science teacher Crosland initially put the puppy in a container with a snake, but when the reptile showed no interest in the animal he moved it to the snapping turtle's tank, reported Fox 13. The teenager testified that the puppy swam around in the tank before being dragged to the bottom by the turtle.
Crosland had denied accusations of animal cruelty, and claimed that he had acted humanely in putting the dying puppy out of its misery. "I honestly thought I was doing the right thing. That's what's been so hard in seeing all this because that's what I've been taught my whole life; not to let the animal suffer," Crosland said in a recorded interview presented during the trial, reported the Idaho Statesman.
Crosland's son had testified that he gave his father the puppy, and had in turn received it from a farmer. Mario Crosland, in emotional testimony, described his father as "a guy who will do anything he can to save an animal. His whole life has been for animals, and seeing people try to destroy him when he's has devoted his life to them. He has done all he can to help animals."
Robert Crosland was found not guilty on Friday after a two day trial in Franklin County Courthouse in Preston, which the Statesman reported was packed with family, friends, and welliwishers.