Idaho's Blueprint for Red State Higher Education Reform | Opinion
Disruption of higher education is not inevitable. The higher education industry has weathered online education, for-profit schools and the COVID-19 crisis. Perhaps many mid-level liberal arts schools will close down in the next decade, but generous public subsidies may well keep more than a few alive through these troubling times.
Advocates of higher education reform cannot sing lullabies about the unsustainable trajectory of higher education. Concrete action is needed, and red states can lead the way.
Events in Idaho during the past two years should interest all Americans. Idaho is among the reddest of states, with Republican supermajorities in both legislative bodies and a Republican governor. All members of the state board of education, which oversees higher education, are Republican appointees. Yet Republican state board members are part of the education establishment, either pushing or allowing social justice universities to develop on their watch. The legislature has few tools aside from budgetary controls, and many legislators lack the political will. This lamentable pattern allows universities to radicalize with both public funding and public blessing.
Efforts to halt the prominence of social justice ideology on Idaho's campuses began in the 2020 legislative session, after Boise State University's (BSU) interim president boasted of his accomplishments in promoting diversity and inclusion on campus. Many legislators protested. The state board and governor suggested a tuition freeze and gave universities less money than they had requested. Then the state assembly itself trimmed the already-trimmed budget before COVID cut the session short. Two votes against a higher education budget were unprecedented. The final 2020 budget also ordered the universities to make reports on how they had eliminated spending "not integral to each institution's core instructional mission."
The issue of administrative costs supporting the social justice agenda in Idaho's universities arrived on the radar. It stayed there during the 2021 legislative session.
Before the legislative session began, the Idaho Freedom Foundation and the Claremont Institute's Center for the American Way of Life issued reports on Social Justice Ideology in Idaho Higher Education—one about BSU and the other about the University of Idaho. (Disclosure: we co-authored these reports.) Administrations at both institutions, the reports showed, were building social justice universities in their hiring practices, student life, curricular change and countless other policies. Bias Response Teams roamed freely. Social justice fanatics at BSU demanded that the university cut off its relation with the Boise Police Department, and they hounded a local business supportive of the police off BSU's campus.
The 2021 reports revealed that the social justice rot afflicting Idaho's two premier higher education institutions was spreading and growing. The reports highlighted university intransigence in the face of clear legislative intent.
While establishment Republicans wished the reports would go away, conservatives took action. Two members of the Joint Finance Committee (JFAC) grilled university presidents about the social justice agenda related to their funding.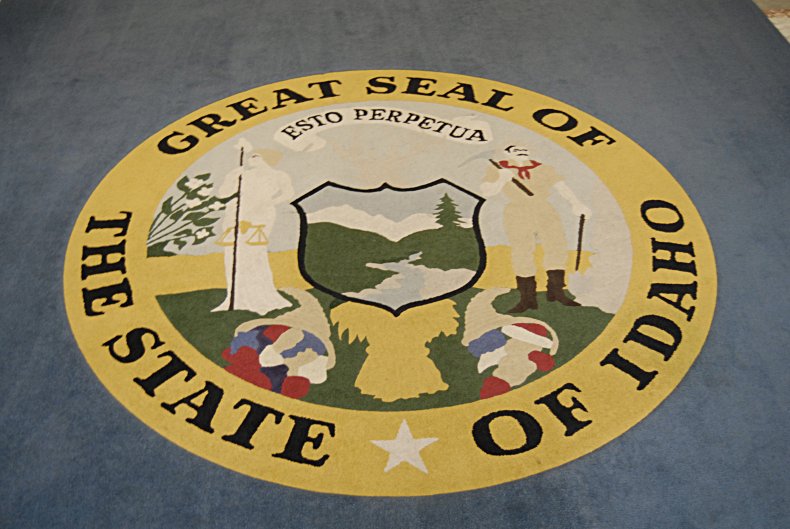 Legislators proposed a bill to break up the higher education budget into separate bills for each university, so that legislators would could hold each university independently accountable for its own agenda. Universities' budgets could be voted upon separately, depending on how seriously they took the legislature's direction. Legislators introduced a resolution proclaiming that social justice ideology was against the common good and directing universities to eliminate courses, programs, services and trainings that are infused with social justice. Legislators also introduced a bill allowing students to opt out of paying student fees for on-campus social justice bureaucracies, such as gender equity centers and diversity and inclusion centers. None of these passed, but they signaled new interest among legislators to the social justice threat.
The biggest battle concerned the budget. Idaho Governor Brad Little originally proposed a 2.6 percent increase in university funding and a $14.2 million rainy day fund for colleges and universities. Instead, JFAC's first budget proposal cut $409,000 from BSU's budget and gave it to a different college. Sen. Carl Crabtree, sponsor of this measure, thought the legislature was left with "no other option" since the legislature's voice was "not being heard by the university." Some conservatives thought the $409,000 figure was but a pittance, reflecting merely 0.2 percent of Boise State's $255 million state appropriation and less than a tenth of its total budget of more than $615 million. Additionally, the JFAC budget ensured that no appropriated funds could be allocated for any trainings, programs or services reflecting social justice ideology—and universities would have to submit reports to the legislature on their expenditures related to these activities.
As the budget controversy stirred, BSU hit the panic button. All 52 sections of a class required for graduation, University Foundations 200, were abruptly suspended due to concerns that instructors were systematically demeaning students for their racial and sexual attributes. A week later, BSU reinstituted these propaganda classes, but only on the condition that there be no interaction between students and no class discussions about the material.
While the JFAC budget cleared the Idaho Senate, it was killed in the Idaho House of Representatives by a vote of 58-12. During the House debate on the bill, Republicans called for a minimum of a $4 million budget reduction at the universities. The budget went back to JFAC.
But Idaho has pointed toward a way of achieving higher education reform in red states. The legislature must be informed by in-depth reports about advances in social justice ideology, made possible by careful monitoring of the universities. And they must awaken to fight the woke, since no one but the people's representatives has an interest in doing so.
Legislative proposals must make the collection of material for such monitoring easy: Public universities can be required to post all their syllabi online.
Nearly all university administrators want to pursue a social justice agenda by conviction. Legislatures can help change administrators' calculations by affirmatively punishing universities that foster the spread of this poisonous ideology. When a university hires a chief diversity officer, for instance, a legislature should take that as a preliminary indication that the university is probably going off the rails.
Legislatures should cease to fund the country's suicide merely because universities claim to produce public benefits.
Meanwhile, all citizens must learn how social justice ideology infiltrates all public institutions—not just their universities. A legislature alive to the threat of social justice ideology in higher education is more likely to be alive to the threats in K-12 education, as well as in other government agencies. Higher education reform is thus a leading edge in a wider fight for civilization itself.
Scott Yenor is a Washington Fellow at the Claremont Institute's Center for the American Way of Life. Anna K. Miller is an educational analyst for Idaho Freedom Foundation.
The views expressed in this article are the writers' own.