On Thursday, Netease released a new mobile horror game called Identity V, which is sure to be a new summer obsession for fans of the horror genre. Partnering with Behaviour Interactive, Identity V features asymmetrical multiplayer gameplay similar to that found in Dead by Daylight embedded in a larger storyline with point-and-click adventure mechanics. We spent a couple of hours inside Identity V and were impressed with its depth and beauty. From Tim Burton-inspired graphics to heart-thumping gameplay and smooth-as-silk controls, Identity V is one of the best mobile games we've played in a while.
From the moment you begin, Identity V's storyline will suck you in, tasking you with unraveling the mysterious past of a fiction writer and detective who has lost his memory. With his life and career sliding into shambles, the character receives a letter from a certain James Reichenbach, who claims his daughter has been kidnapped and implores the detective to find out what has happened. Pointing the detective to a run-down mansion—the girl's last known location—you'll begin searching the manor for clues.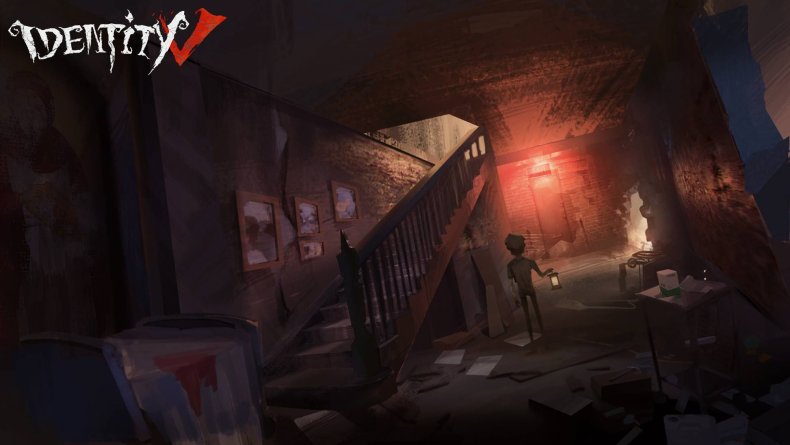 As you explore the manor and complete various objectives, pieces of the mystery begin to unravel. It soon becomes evident that the manor is connected to a dark and sinister game that may be connected to both to the girl's disappearance and the detective's memory loss.
With the preliminary storyline in place, the embedded asymmetrical multiplayer element of the game comes into play. In this portion of the game, you'll take on the persona of either a Hunter or a Survivor in real-time 4v1 matches.
As a Hunter, the goal is to capture survivors working together to escape your lair of terror. Playing as a survivor sees you team up with three other players to escape the Hunter's evil playground. In order to do this, survivors must find and secure a number of cipher towers located at various locations on the map. Once all the cipher towers have been decoded, an exit gate at each level will unlock. Survivors must make it through the gates without being caught in order to escape.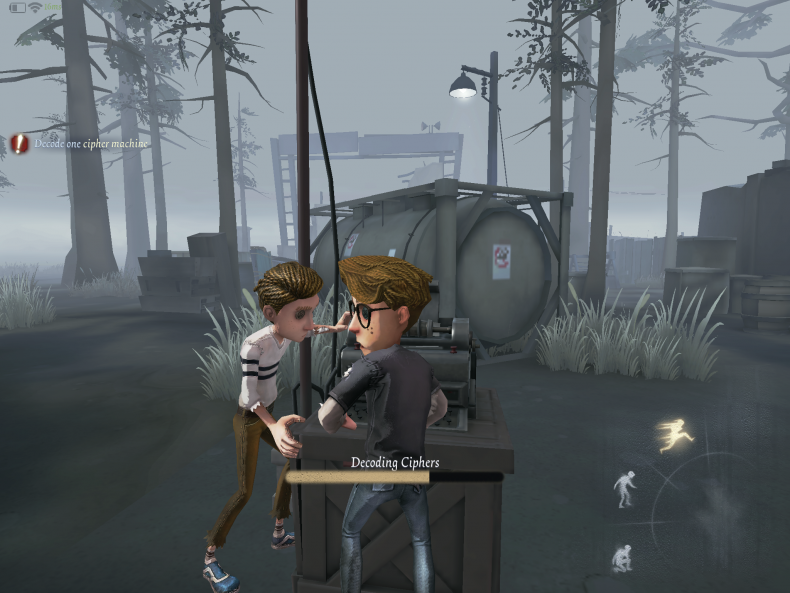 Visual and audio cues heighten the rapid-fire gameplay, creating a tense and charged atmosphere throughout the match. Whether you play as Hunter or Survivor, you'll find your heart continuously in your throat and you struggle to reach your goal. The adrenaline rush can be intoxicating and you'll soon find yourself queuing up for match after match.
Beyond its stunning graphics and multilayered gameplay, Identity V has a depth and quality that far exceeds that of most free-to-play offerings. Progressing through the storyline will allow you to unlock new Hunter and Survivor characters, each with their own unique set of abilities and backstories. Experience and skill points gained along the way can be applied to Hunter or Survivor skill trees. Unlocking various perks and advantages along the way helps make each character seem distinctive, while also ensuring no match is the same.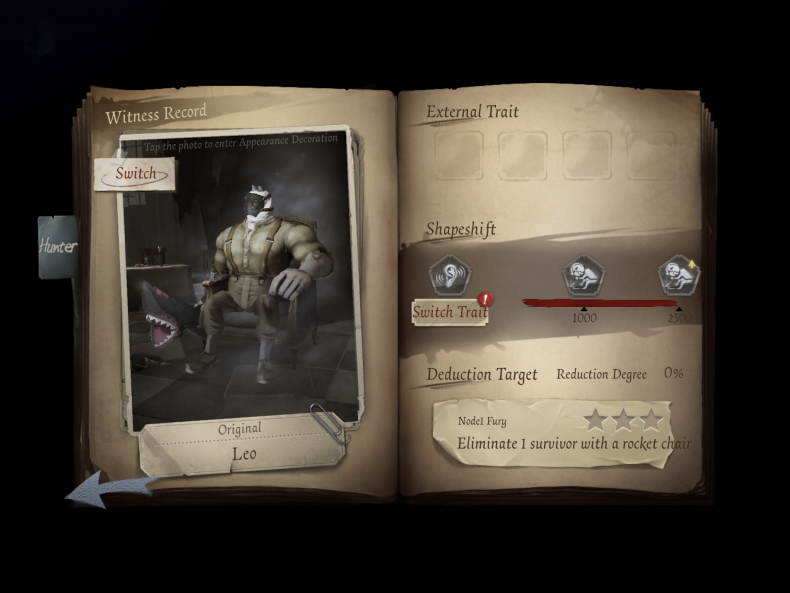 While game employs monetization elements in the form of customizations and behaviors (emotes), there don't appear to be any of the wearying pay-to-win mechanics that so often plague mobile games. According to Identity V product manager Sylar Pan, every aspect of the game was built with users specifically in mind.
"We've created a free-to-play model that rewards players for playing," Pan told Newsweek. "We have invested much in making sure that the multiplayer portion is smooth, balanced, and fun. Mobile technology is constantly growing, and more amazing gameplay experiences are possible each day. We wanted to create something unique, innovative, and most importantly, fun to play in the mobile space and with Identity V, I believe we have done that."
Identity V is available now for free on the Apple App Store. You can download and start playing, here.