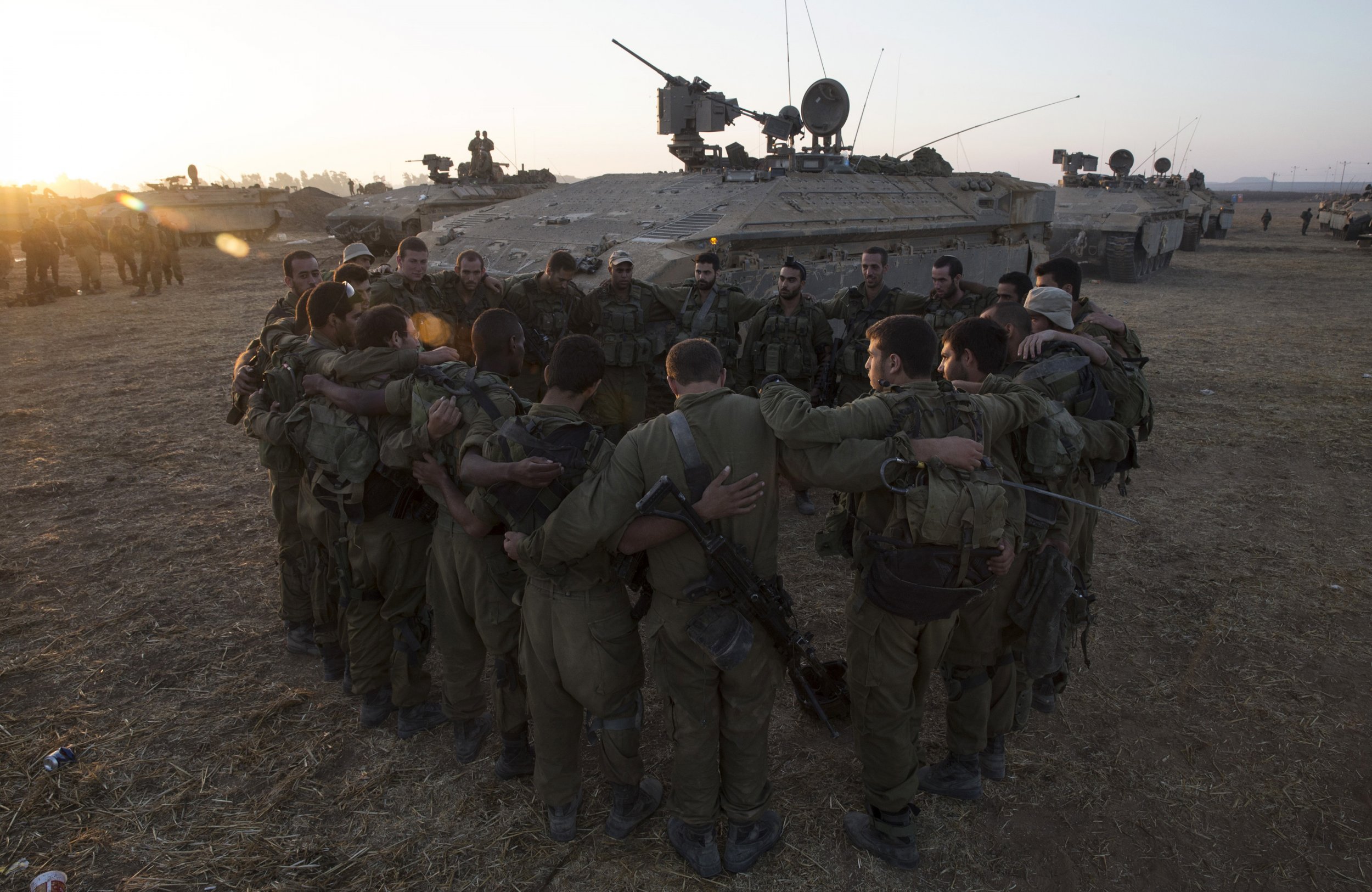 An IDF soldier has been captured by Hamas militants, the IDF announced this morning.
Lt. Hadar Goldin was reported to have been taken during fighting that broke out when Hamas militants emerged from a tunnel that the IDF was in the process of demolishing. Prime Minister Benjamin Netanyahu said the IDF will continue to demolish Hamas tunnels "with or without a ceasefire," Haaretz reported. The IDF Spokesperson's Unit said that one of the Hamas fighters was a suicide bomber.
The incident occurred less than three hours after the ceasefire, which was supposed to last 72 hours, began. Two other IDF soldiers, Maj. Benaya Sarel and Staff Sgt. Liel Gidoni, were killed in the attack, according to the IDF.
Five IDF soldiers were killed in a mortar attack on Thursday. The total number of IDF deaths by Thursday was 66, while Gaza health authorities said 1,492 Gazans had died, according to the New York Times.
Britain's Channel 4 reported that the captured soldier is a cousin of Israel's defense minister, Moshe Ya'alon.
The captured soldier's father told press the IDF "will not let up for a moment and will turn over every stone in Gaza to bring back Hadar in one piece," the Times of Israel reported.
"Hamas will pay," Netanyahu told U.S. Secretary of State John Kerry.
Previously, Hamas said it had captured Staff Sgt. Oron Shaul, but the IDF concluded that Shaul had died in combat.