Iditarod 2019: Oldest Champion in History, Mitch Seavey, Could Win The 1,000-Mile Race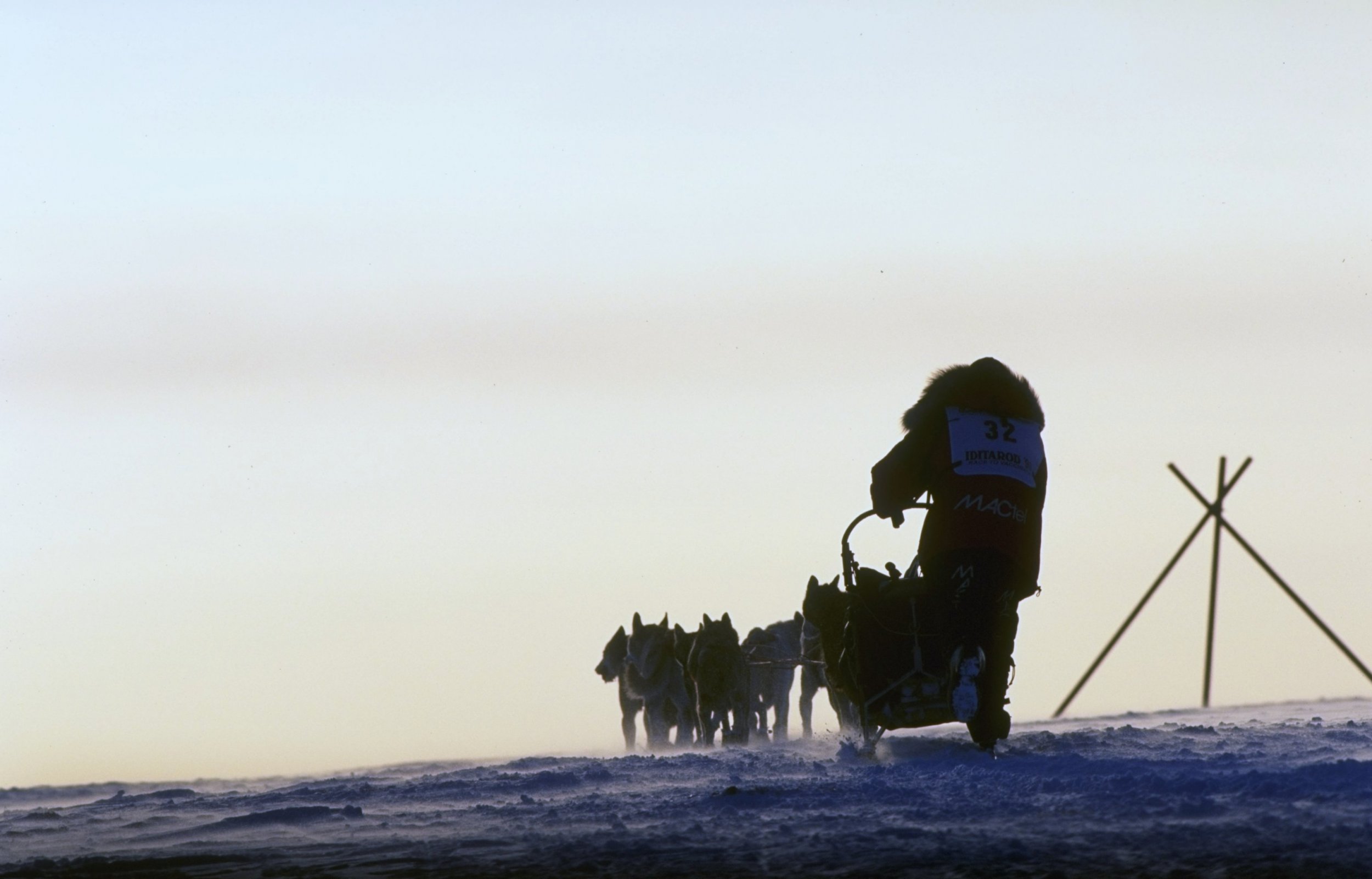 At 59 years old, Mitch Seavey is on the older side of the musher spectrum, but with three championships and multiple records to his name, Mitch's age has done next to nothing to dampen his belief that he can win the Iditarod.
On Saturday, 52 registered rookie and veteran mushers and their sled dog teams will embark on a 1,000-mile journey across the Alaskan terrain, traveling from Anchorage to Nome. First competing in 1982, Mitch hasn't missed a race since 1995 and in 2017, the three-time champion finished in a record-breaking eight days, three hours, 40 minutes and 13 seconds. That same year, at age 57, he set a new bar as the oldest person to ever win the race.
"As far as the race itself, it's really not very fun. I think of it as the final exam of the year which entitles me to have a lifestyle that I love," Mitch told Newsweek. "It's hard, it's a big competition, it's sleep deprivation, it's physical discomfort, but it's only so long."
Could he break his own record this year? Mitch said it's possible, but not likely. He credited the conditions of the 2017 trail and having "the team of a lifetime" for his historic victory, two factors that may not be able to be replicated. Despite the race testing the human body's physical limits, at 59 years old, Mitch said he has the same shot as anybody else.
"I'm 60 going on 42. I say that only a little tongue and cheek because I'm in really damn good shape," Mitch said. "I have enough experience that I automatically seem to know what to do in situations and I think it's that age-old tradeoff of experience as opposed to youth."
Mushing, A Family Affair
Getting into peak physical shape has been a family affair for Mitch. As the son of Dan Seavey, who competed in the inaugural Iditarod race, the 59-year-old continued the tradition and passed the love of mushing onto his own three sons. Years after laying the familial foundation of sled dog racing, the time came when Mitch was competing head-to-head with his son, Dallas, and crossing the finish line one right after another.
Admittedly, the fierce competition between father and son created a "strange dynamic" in that they discussed their shared love of dog sledding, but evaded vital questions about strategy. While they weren't combining forces, simply knowing the other was vying for the top spot was enough to make them better competitors.
"As much as we compete with each other I think a lot of our success in the last few years has simply been pushing each other," Mitch explained. "You can't rest because Dallas isn't resting. You can't slack off on training because dad's not gonna be sitting at home. We push each other that way even though we try to hide our most important information from each other."

The 2019 Iditarod Race
This year's Iditarod will only have one Seavey competing, though. In 2017, Dallas, a four-time Iditarod champion, was accused of being involved in events that led to a positive drug test in his dog team. The Iditarod Trail Committee (ITC) later cleared Dallas of any wrongdoing and board president, Mike Mills, offered an apology to the champion musher.
Instead of the Iditarod, Dallas will compete in Norway, albeit as he's previously said with no hard feelings. Setting aside his lack of faith in the ITC leadership at the time, Mitch continued to race through the "dark days" of his son being falsely accused because the Iditarod is bigger than any official.
"The race is part of the fabric of Alaska. The race is thousands of volunteers and donors. The race is thousands of fans," Mitch said. "Those people are the Iditarod and just because somebody in the office in Anchorage did something nefarious or unwise, that shouldn't mean that we boycott the people."
People living in villages largely unpronounceable to the average person wait year after year for mushers to arrive. They heat water and bring out food bags. Pilots volunteer their time to deliver necessary gear. And that's, from Mitch's perspective, what the race is truly about.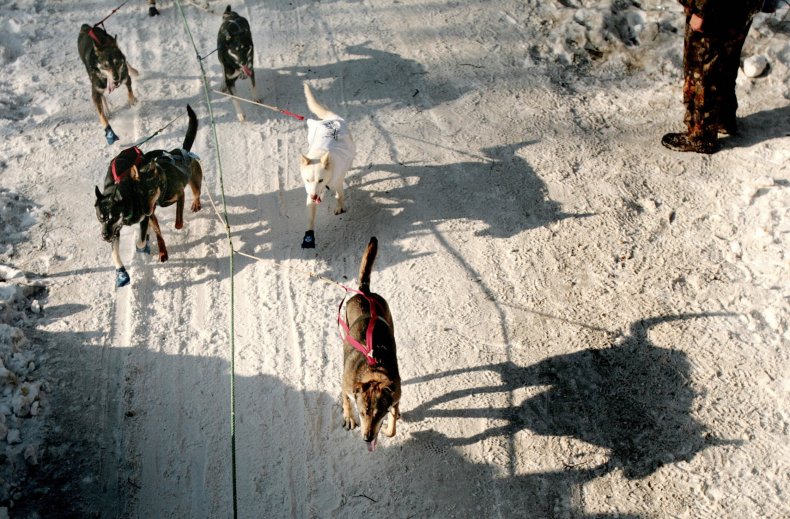 The Iditarod Over the Years
Having observed the race from its inception and participated in it 25 times, Mitch has noticed changes in the annual event. Some, such as putting spot trackers on mushers, made the race safer, while others, including improved training methods for canine athletes and sled materials, almost doubled the speed of the race, thereby increasing the danger.
Few people hear about a 1,000-mile journey across Alaska on a dog sled and think, "That's something I'd like to do." Through the years, even Mitch has questioned, "What on Earth am I doing?" but, he's never doubted if he'd reach the finish line. Although, sometimes coming to the end of the race meant doing so without a full team.
Iditarod rules for the 2019 race dictate each team can have a maximum of 14 dogs, but they only need to finish with five on the towline. Reasons a dog may be returned at any one of the checkpoints range and can be as simple as a pulled muscle or a sore toenail.
"People criticize the fact that some of the dogs don't finish but they don't need to finish. The idea is to send them home when they're not having fun anymore," Mitch said.
A dog being sent home early isn't the only criticism the Iditarod has faced and some have even called for an end to the "Last Great Race" because of what the competition entails. Having grown up with sled dogs and raised hundreds that are eager to pull Mitch related the canine athletes to marathon runners.
Similarly to asking a person who isn't trained to run 26 miles, it would be cruel to ask a dog who's been treated like a pampered pet to trek 1,000 miles through the Alaskan terrain. However, the dogs competing in the Iditarod, Mitch said, are being properly conditioned as long-distance athletes, just as marathon runners prepare for a big race.
His Favorite Dog
Mitch likened his dogs to little kids, who look to him to provide both the necessities and a constant in a world full of distractions. He was hesitant to name a favorite dog, just as a first-grade teacher wouldn't name a favorite student, but given that the dogs won't be reading the article, the musher acquiesced.
Pilot, played a pivotal role on the record-breaking 2017 team and Mitch commented he was likely the best sled dog the musher has had, but the dog began his career as a project. During his early years, Pilot could be classified as neurotic and high strung, but as the two bonded, an intimate level of comfortability developed.
"He comes right to me and I'm his safety zone," Mitch said. "Everything else in the world is this big stimulus that creates these adrenaline rushes for him."
The Finish Line
After dogs are finished with their Iditarod days, they can still pull tourists across the less-harsh Alaskan terrain through the Seavey family's tour company. When it comes to his own life on the Iditarod course, Mitch takes a similar approach.
"For now, the working hypothesis is that I will run it as long as I can be competitive doing it. If I run the Iditarod and give it my very best and find I'm falling out of the top of the pack, then I don't need to do it just for the experience."