The Iditarod Goes to a 57-Year-Old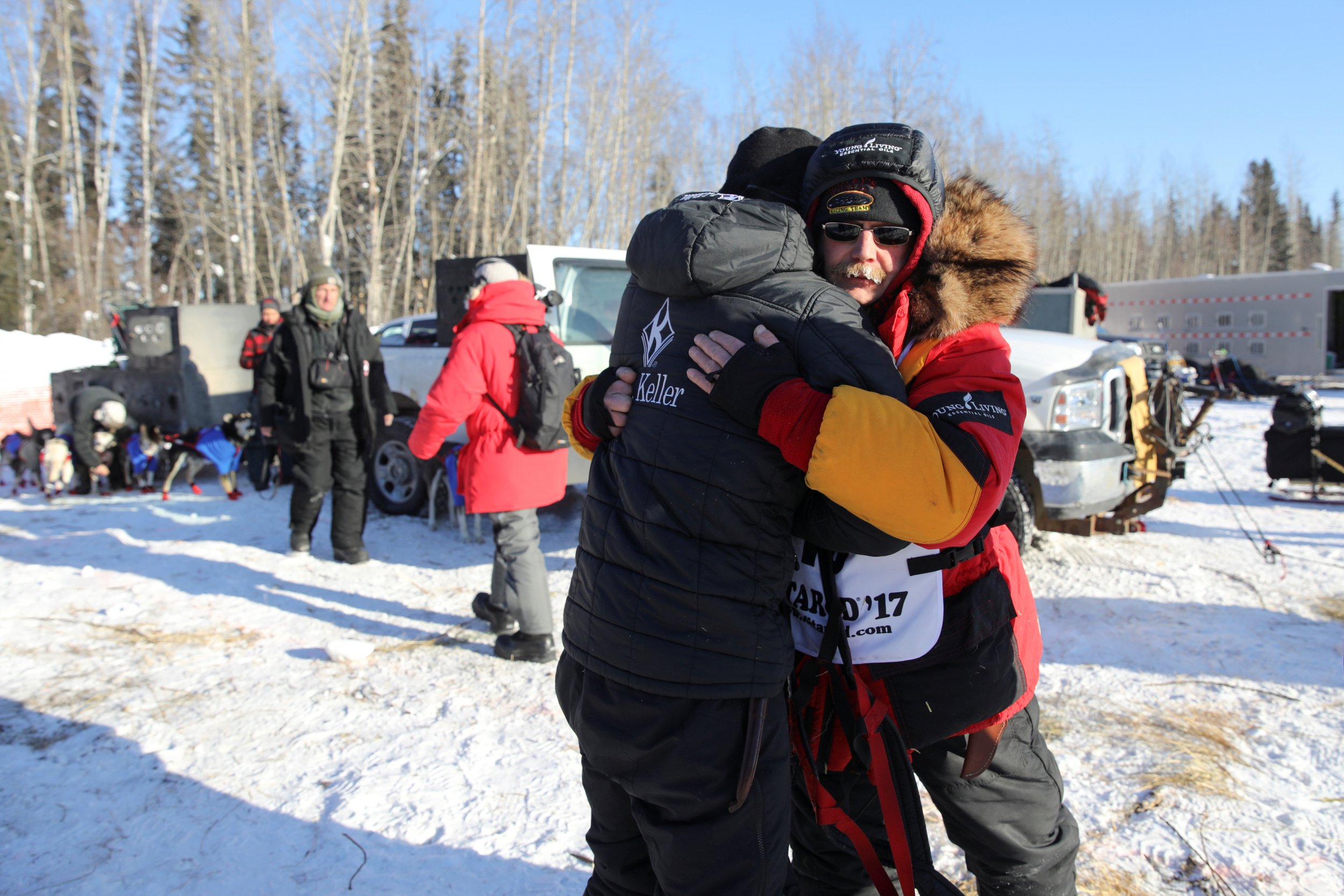 The old dog beat the young pups in the Iditarod, an almost 1,000-mile sled dog race across the Alaska wilderness, as 57-year-old Mitch Seavey topped his son and a field of mostly younger mushers. Seavey pulled into Nome with his dog team Tuesday afternoon with a course record total time of eight days, three hours and 40 minutes—three hours ahead his son Dallas, who set the record last year.
"Fifty-seven used to be old, and it's not anymore. I'm just letting you know that," Seavey said in a press conference after the race, the Alaska Dispatch News reported.
"They love speed," Seavey said of his dogs, which averaged a blazing 11 mph between some checkpoints, according to the newspaper. "I think it frustrated them to go too slow, so I just let 'em roll. It was scary because I've never gone that far that fast ever, but that's what they wanted to do, and maybe it's a new chapter."
When the race began in the 1970s, it took mushers more than twice as long to finish—with winners covering the course in up to 20 days—but improved training and breeding have slashed the winning times. Mushers this year started in Fairbanks instead of Willow, a small town near Anchorage, because of low snow on parts of the trail.
The elder Seavey also won the Iditarod Trail Sled Dog Race in 2004 and 2013, and his son also finished first in 2012 and 2014. After the race, according to the Alaska Dispatch News, Seavey collected a check for $75,000 and a new pickup truck, ate a cheeseburger and took a call from the state's governor, telling him, "I recommend you budget more money for dog mushing."