Who Is Sabrina Dhowre, Idris Elba's Fiancée?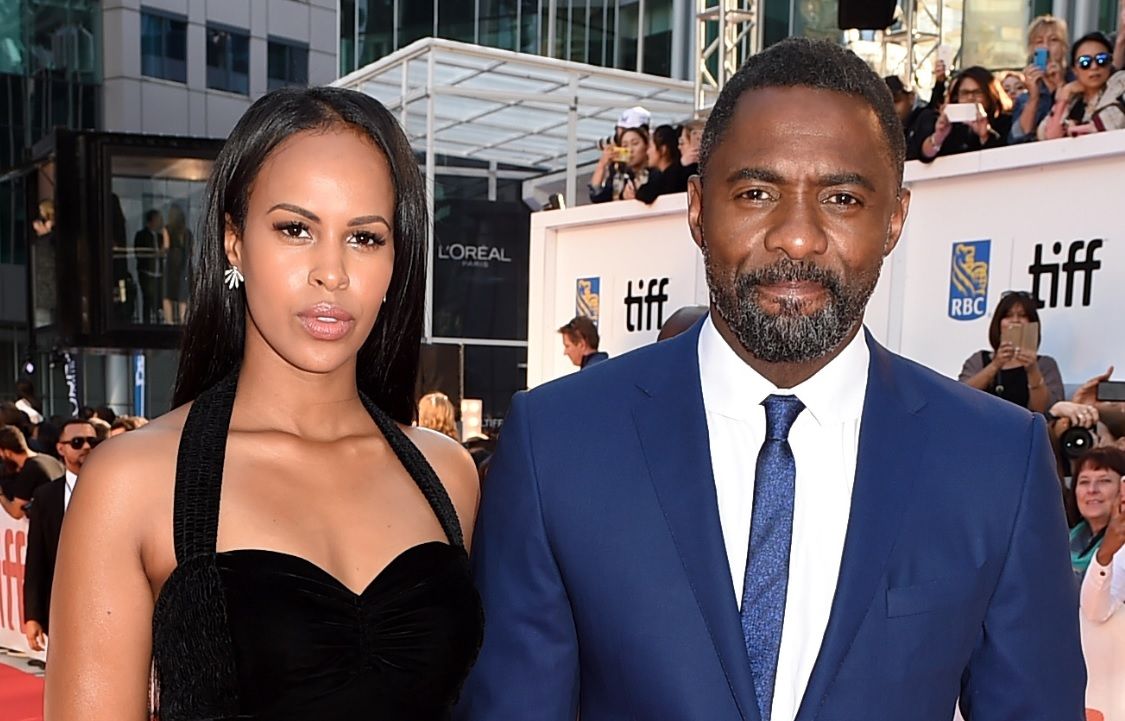 On Saturday, Luther actor Idris Elba got down on one knee to propose to girlfriend Sabrina Dhowre before a screening of Yardie at Rio Cinema in London. The moment was captured on camera and posted to Instagram by some members of the audience.
"When you turn up to the #Yardie screening with @sainoutalent clients @adnanmust & @akin.gazi and the director @idriselba steals the show with a #marriageproposal," Sainou managing director and agent David Marsden wrote. "#congratulations #love #marriage."
"Another @riocinema first! Still 5 days to Valentine's Day but @idriselba went down on one knee and proposed to his girlfriend live on stage this morning before a preview of his film #Yardie," a post from Rio Cinema's official Twitter account read.
Dhowre, a 29-year-old pageant queen crowned Miss Vancouver in 2014, met Elba while he was filming the 2017 thriller The Mountain Between Us. "Falling in love while making a movie about falling in love is pretty special," Elba, 45, told People magazine last year.
After the proposal, Dhowre took to Instagram gush over her new fiancé. "Baby! I can't tell you enough how happy you make me and how lucky I feel to have found a love like this, you make my heart feel so full. I love you. Forever will always feel too short," she wrote. The post was liked nearly 10,000 times by her 25,000 followers.
Last year, the couple appeared together in public for the first time at the Toronto International Film Festival premiere of Molly's Game. "It definitely got noticed because I try to keep my personal life different," Elba said about having Dhowre on his arm, according to People magazine.
"I think it's an interesting space, especially for her," he continued. "She'd never done a red carpet before and I tend not to do that. It was nice actually."
The proposal might come as a shock to some fans after Elba claimed he wouldn't remarry. "Am I ever gonna get remarried? I don't think so. Yeah, I don't think so," he told Essence magazine last July. "Marriage is an institution of sorts. And I've done it. It's not for everybody. It's not my life's calling."
The will be the third marriage for Elba. Previously, he was married to makeup artist Hanne Norgaard and lawyer Sonya Hamlin. He shares a 15-year-old daughter, Isan, with Norgaard and is the father to son, Winston, who he had with makeup artist Naiyana Garth in 2014.