Idyllwild, California, Cranston Fire: Arson Suspect Arrested in Rapidly Spreading Wildfire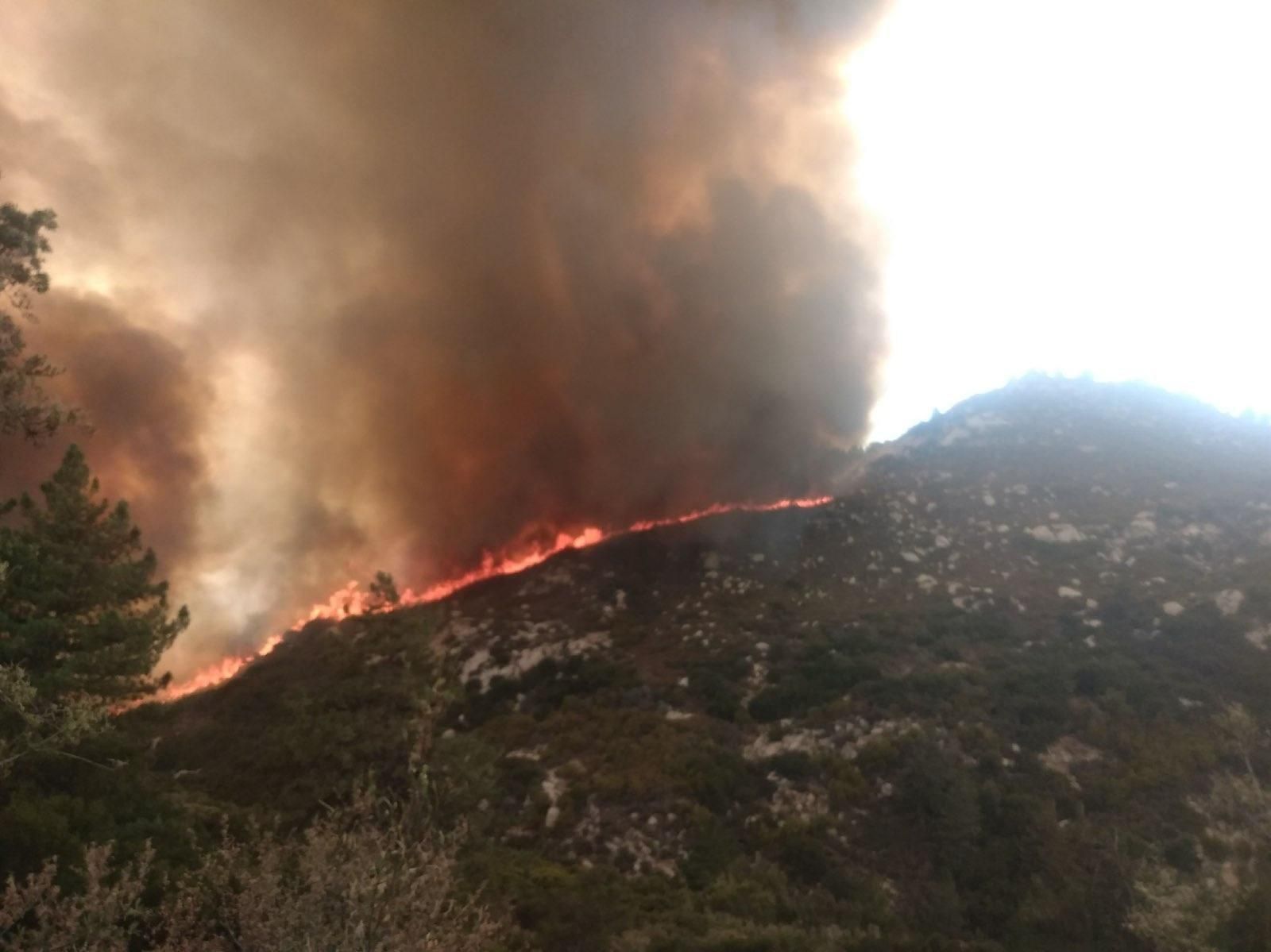 On Wednesday, 32-year-old Brandon N. McGlover was arrested and charged with 11 arson-related counts in connection with the Cranston wildfire in Idyllwild, California, which spread to over 4,000 acres in less than 24 hours.
McGlover—from Temecula, California, located about 40 miles away from Idyllwild— was arrested on Wednesday at 1:00 p.m. ET for allegedly starting not only the Cranston wildfire but multiple others in southwest Riverside County on Wednesday, according to the Riverside County Fire Department.
His arrest came after a crime bulletin with his description was issued to local law enforcement agencies. The Hemet/San Jacinto Valley Gang Task Force located McGlover and detained him. The 32-year-old was brought to Cois Byrd Detention Center in Murrieta, California, and booking records show he was charged with a total of 11 counts related to arson, including:
Five counts of arson to an inhabited structure or inhabited property 451 (B)
Five counts of arson to a structure or forest land 451 (C)
One count of malicious intent to set fire to property 451.5 (A)
Each charge is a felony and one count, 451 (B), is punishable by an imprisonment of up to eight years. Additional charges could be brought pending an investigation, according to the Riverside County Fire Department.
The fire began around 12:00 p.m. PT and grew to 4,700 acres by 11:18 p.m. PT. Five structures have been destroyed so far, while at least 3,200 people have been evacuated from 2,174 homes. Mandatory evacuations were issued for Idyllwild, Apple Canyon Area, Lake Hemet Area, Mountain Center Community, Hurkey Creek Area and Camp Scherman Girlscout Camp, according to the National Wildfire Coordinating Group.
As of Thursday morning, 713 people were assigned to combat the fire, which was five percent contained. The South Coast Air Quality Management District issued a smoke advisory through Thursday morning. Both Highway 74 from City of Hemet to Lake Hemet and Highway 243 from Banning to the intersection of Highway 74 remained closed.
An evacuation center was set up at Banning High School for people who were displaced by the fire and animal shelters were established at the Dysart Equestrian Park and the San Jacinto Valley Animal Campus. The area was experiencing extreme heat in the 90s to 100 Thursday, and the National Weather Service issued an excessive heat warning through Friday at 9:00 p.m. PT.
McGlover's bail has been set at $1 million, according to court records. He is scheduled to appear in court at the Southwest Justice Center in Murrieta, on Friday at 8:00 a.m. PT.