Beto O'Rourke Slams Trump Administration Handling of Migrant Caravan: 'Let's Do This the Right Way'
As supporters call on Beto O'Rourke to run for president in 2020, the Texas Democrat slammed Donald Trump administration's handling of the situation at the U.S.-Mexico border.
In a message posted online to Medium on Sunday, O'Rourke called on the U.S. government to handle the situation at the southern border "the right way" after U.S. Border Patrol agents fired teargas at hundreds of Central American migrants who had rushed the U.S.-Mexico border.
"It should tell us something about her home country that a mother is willing to travel 2,000 miles with her 4-month old son to come here," O'Rourke, who lost his Senate bid against Republican incumbent Ted Cruz in the midterm elections, wrote in a message posted online to Medium.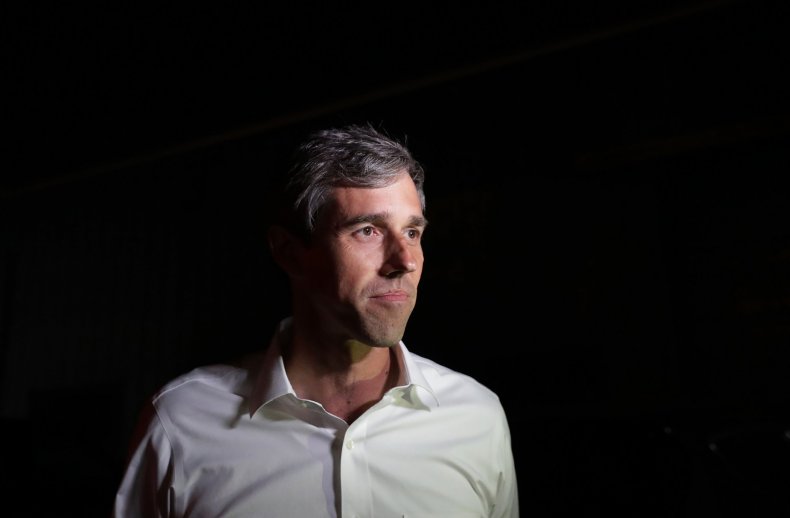 "[It] should tell us something about our country that we only respond to this desperate need once she is at our border," O'Rourke continued. "So far, in this administration, that response has included taking kids from their parents, locking them up in cages, and now tear gassing them at the border.
"People are leaving violent countries where they fear for their lives," the Democrat wrote. "Without money, they are subsisting on hope for their kids, for themselves, that they can get to safety. After being denied the ability to lawfully petition for asylum for the last 10 days, they are desperate.
"We choose how to respond to this challenge," O'Rourke said. "Let's do this the right way and follow our own laws."
The Texas congressman from El Paso called for the U.S. to allow migrants the right to petition for asylum at U.S. ports of entry, asserting that while "they must do so peacefully and follow our laws," the U.S. "must also ensure the capacity to effectively and timely process those claims."
As O'Rourke noted, thousands of asylum seekers were currently waiting in the Mexican border city of Tijuana to have their asylum claims processed, with "only 40 to 100" claims being processed at the San Ysidro port of entry in San Diego each day.
With migrants facing weeks, if not months, of waiting for their claims to be put through, hundreds rushed the U.S.-Mexico border on Sunday, in a bid to make it into the U.S.
U.S. Border Patrol agents responded by teargassing Central Americans, including families with small children, as they approached the border.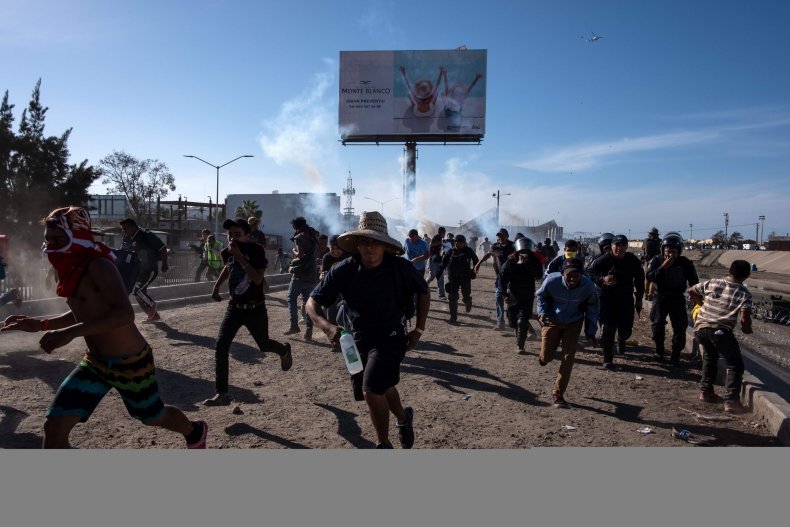 The U.S. Customs and Border Protection agency has defended the decision, saying that some migrants with the group had thrown projectiles across the border, striking several agents.
"Border Patrol agents deployed tear gas to dispel the group because of the risk to agents' safety," the agency said on Twitter.
Meanwhile, Mexico's interior ministry released a statement saying that it planned to deport anyone caught trying to cross into the U.S. "violently" and "illegally."
In his Medium post, O'Rourke said that those who demonstrate "credible fear" of returning to their home country "as determined by a U.S. Judge" should "be able to stay until their full asylum request has been determined.
"Those applicants ultimately granted asylum will then live in the U.S., make us a better country for being here, and those who are not granted asylum will be returned to their home country."
O'Rourke said that in the "longer term," the U.S. government must also "work with the people of Guatemala, Honduras and El Salvador," where many asylum seekers have traveled from over fears of violence and economic and political instability, "to address underlying conditions that are causing them to flee in the first place."
"That means addressing effects of our failed past involvement in those countries (in their civil wars, drug trade and drug wars) and the institutional failings in those countries (rule of law)," the Democrat wrote.
"It won't be easy and will involve a much greater investment of time, focus and resources," O'Rourke wrote. "Or we can continue to ignore those countries and their people until they show up at our border."
O'Rourke's message imploring the U.S. government to give migrants the opportunity to make their asylum claims comes as speculation continues to swirl around whether the Texas Democrat will make a presidential bid in 2020.
Democratic donors have reportedly been stalling on decisions on who to support in 2020 until they learn whether O'Rourke will be a candidate.
In a recent interview with Politico, Mikal Watts, a San Antonio lawyer and major Democratic money bundler, said that several donors who had heard from other presidential hopefuls had reached out to him to see if O'Rourke would be in the race before putting any money behind another campaign.
"They're not wanting to sign on to other presidential campaigns until they know whether Beto is going," Watts said. "And if Beto is running, what good progressive Democrat wouldn't want to work for Beto O'Rourke?"