Back in February, before Russia's invasion of Ukraine made gas prices soar to $4 a gallon across the nation, President Biden was already promising to "work like the devil" to bring rising gas prices down. With heavy, well-deserved sanctions on Russia making gas prohibitive for working- and middle-class families, it is now even more urgent that the Biden administration do everything in its power to get more gas and oil into the American market to bring down costs.
The administration has been looking for solutions both foreign and domestic to lower costs in the U.S., announcing the release of 30 million barrels of oil from our own Strategic Petroleum Reserves. There is also more opportunity for nuclear energy in the recently passed Bipartisan Infrastructure Bill, and Biden is reportedly considering negotiating with other countries, even ones like Venezuela and Saudi Arabia, to increase oil production and sales.
But it is here at home though where we can see the best solutions to rising gas prices. Investment in the American energy sector and the skilled workers who maintain and build it would provide good, union jobs for American workers while also reducing the prohibitive prices we're being forced to pay at the gas pump due to inflation and the Ukraine crisis.
Specifically, the Biden administration should look to the staggering price oil refineries are forced to shell out each year to meet environmental demands—specifically, the Renewable Volume Obligations (RVO) that refineries pay each year. The RVO began after the Energy Policy Act of 2005 and requires that refineries blend renewable fuels into transportation fuel or purchase credits to meet renewable fuel standards. Independent refineries that can't work with biofuels are forced by federal environmental law to buy credits known as Renewable Identification Numbers or RINs. These RINs are sold on the open market, often by big refineries, and their exorbitant price is bankrupting independent refineries across the country at a time when we need their product more than ever.
The Environmental Protection Agency (EPA) could easily reform the system, starting with allowing independent refineries to purchase RINs from the government at a fixed price. And yet, this never seems to come up in discussions about the energy crisis.
"We need to reduce our dependance on foreign oil," White House spokesperson Jen Psaki said recently. "We need to look at other ways of having energy in our country and others," she went on, stressing the importance of green energy.
I could not agree more. I am a refinery worker. I'm also a proud 34-year member of the United Brotherhood of Carpenters and Joiners of America Local Union 158. My career and my ability to support my family is thanks to the training I received through my union apprenticeships in Philadelphia, Pa. and the refineries I have worked in over 25 years. From my time before the Philadelphia Energy Solutions (PES) refinery closed in Philadelphia to the Delaware City Refinery where I currently work, my livelihood is thanks to the energy industry. It is work I am proud of, where the safest and most professional construction workers in the country are able to assist in providing the energy we all rely on.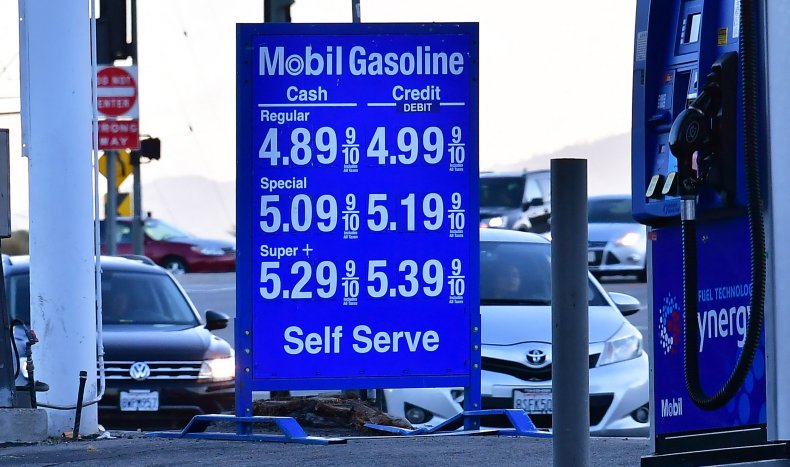 "Invest in America. Educate Americans. Grow the workforce. Build the economy the bottom up and the middle out," was the call of President Biden at his State of the Union address. He could not have put it better: Investing in energy infrastructure will provide the good wages needed to support the families of middle- and working-class Americans and in turn local businesses through these uncertain times.
My union is doing its part in preparing for new, renewable energy sectors through expanded apprenticeships and upgraded training at our state-of-the-art facilities. Across the Delaware River, our Hammonton Carpenter Training Center has expanded to create a first of its kind Heavy Construction and Off Shore Wind Training facility. Across the country, solar installation is being taught to meet the growing solar field demands of private and public entities.
American workers are doing our part. Our leaders in Washington must continue to protect apprenticeship programs and provide investment in more energy infrastructure. Providing opportunities like the $4.37 billion sale of six offshore wind leases off of New York and New Jersey is a great example of public and private sectors committing to expanding energy infrastructure.
But the EPA must do its part, too. Serious policy changes need to be implemented when it comes to the RVO and RINs. Many private or smaller refineries make RIN payments out of necessity and are seeing their costs go up, while their ability to invest in their business deteriorates. The requirements and payments have skyrocketed in recent years—by nearly 2,000 percent since January of 2020. As a result, many refineries are going bankrupt and closing, including the PES Refinery I and 800 other trade workers were employed at.
We cannot succeed if more and more small refineries close in our country. We need this energy, and we need these jobs. The EPA can help protect our energy independence and jobs by lowering the RVO for 2022 to more reasonable standards that our energy sector can afford.
The future of American energy independence needs to involve all energy paths. America needs to invest in our energy options and to fix the broken RIN system so all parts of our energy sector can help secure a more economically successful America—and energy independence.
Tom Dougherty is a union carpenter with the United Brotherhood of Carpenters and Joiners of America Local Union 158 and the multi-craft site manager for BrandSafway at the Delaware City Refinery in Delaware City, Del.
The views in this article are the writer's own.