If Donald Trump Declares a National Emergency Over the Border Wall, Here Is How the American People Would Pay for It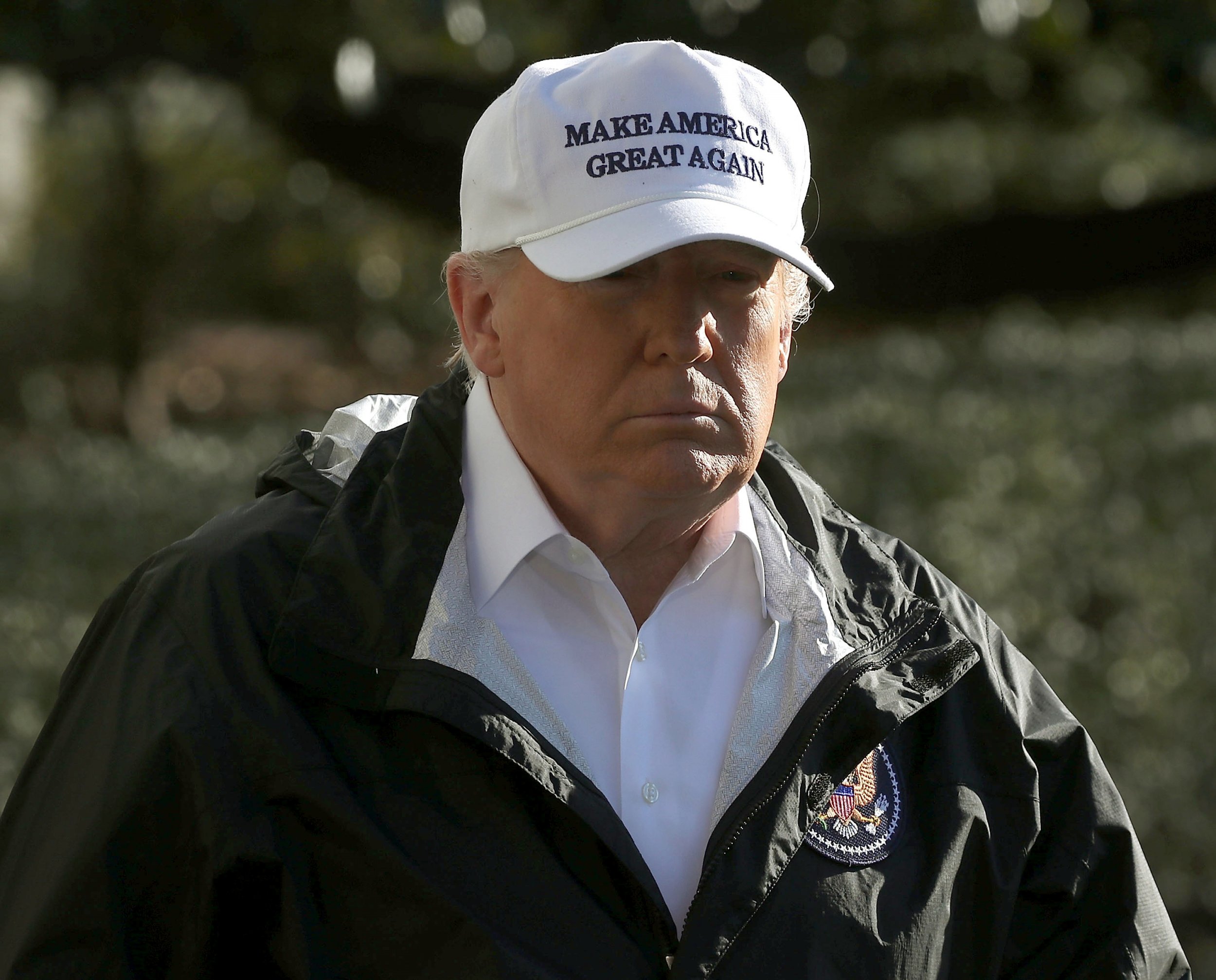 Money could be diverted from disaster funds—such as those set aside to help storm-ravaged Puerto Rico—to pay for President Donald Trump's border wall, according to news reports.
NBC News reported that the president has received legal advice on how, in lieu of congressional approval for funding his wall, money could be taken from a $13.9 billion pot of Army Corps funding intended for civil works projects.
Read more: Trump uses Texas border visit for wall affirmation in Fox News interview
The president and House Democrats remain deadlocked over Trump's demand for $5.7 billion for the wall.
.
If Trump declares a national emergency, he could circumvent Congress and use some of the $2.4 billion allocated to disaster projects, including flood prevention in California, and $2.5 billion allocated for rebuilding efforts in Puerto Rico in the wake of Hurricane Maria.
The White House denied that Trump had been briefed on any such plan, according to Reuters.
Any attempt by Trump to divert funds would result in Democrats submitting legislation to block it, and complaints that he is abusing executive powers.
Representative Nydia Velázquez, a New York Democrat, told NBC News: "It would be beyond appalling for the president to take money from places like Puerto Rico that have suffered enormous catastrophes, costing thousands of American citizens lives, in order to pay for Donald Trump's foolish, offensive and hateful wall.
"Siphoning funding from real disasters to pay for a crisis manufactured by the president is wholly unacceptable and the American people won't fall for it," she said.
Trump made a highly publicized visit to a border patrol station in McAllen, Texas, in the Rio Grande Valley, where he said: "I have the absolute right to declare a national emergency."
CNN's chief White House correspondent Jim Acosta, who has had several high-profile spats with Trump, tweeted a video alongside a steel-slated border fence and said he didn't "see anything resembling a national emergency," which the White House promptly mocked.
White House Press Secretary Sarah Sanders thanked Acosta, tweeting that he was "doing our job for us and so clearly explaining why WALLS WORK."
Donald Trump Jr., the president's son, said Acosta's video was one of the "best self-own videos," showing that "walls work." The president himself retweeted Acosta's video, with the words "Dear Diary."