If El Chapo Is Extradited, He Would Have Much Tougher Life in Brooklyn Jail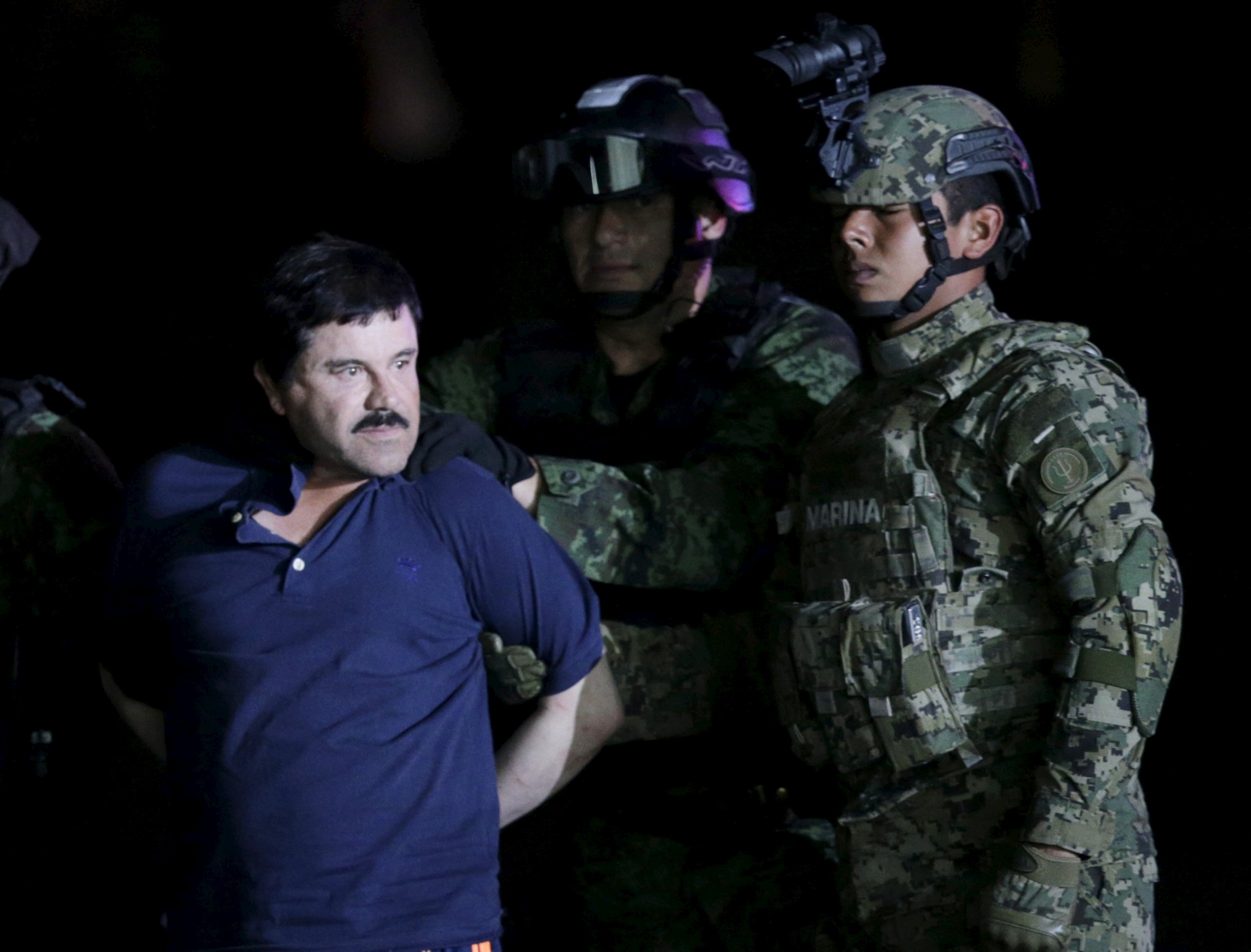 Infamous drug lord El Chapo can wave "adios" to the fresh salsa and silk shirts he enjoyed while on the run if he's extradited to a federal jail in Brooklyn or Chicago, where U.S. prosecutors are clamoring to put the notorious foodie on trial.
Joaquin "El Chapo" Guzmán Loera hosted actor Sean Penn in style at his hideout when the Oscar winner flew into the Mexican jungle to talk over tacos. "He's wearing a casual patterned silk shirt, pressed black jeans, and he appears remarkably well-groomed and healthy for a man on the run," Penn wrote in Rolling Stone, describing his first impression of the kingpin and the dinner and tequila they shared last October. "A local family caters a buffet of tacos, enchiladas, chicken, rice, beans, fresh salsa and...carne asada."
But there's no salsa of any kind for sale at the Metropolitan Detention Center in Brooklyn, where Guzmán could spend his days if he's brought to the U.S. to face charges in the Eastern District of New York.
At the Brooklyn facility, Guzmán, who used to visit fancy restaurants in his home state of Sinoaloa to feast on shrimp and steak, would be limited to "Hot chili w/beans pouch" for $1.75, "Cookquik rice" for $1.15 and "Jalapeno squeeze cheese" for $3.10, according to the jail's website.
And the billionaire, who is also named on his federal court indictment as "Shorty," "El Rapido" and "Papa," may have sported his last silk shirt. The jail commissary hawks T-shirts for $5.85, sweatshirt tops and bottoms for $15.50 each and sneakers for $58.50.
Guzmán also might get a sour reminder of his meal with Penn in the likely event he serves time in a federal prison, which will serve "beef tacos or soy tacos, black beans, Mexican rice… [and] salsa," according to the Bureau of Prisons's national menu.
Because of his wealth and history of escapes from Mexican prisons, Guzmán would likely be kept in solitary confinement, the New York Daily Newsreported.
Legal experts told Reuters that Brooklyn and Chicago are the two federal jurisdictions where Guzmán is most likely to be extradited and stand trial. "It will boil down to which jurisdiction has the best case and the best evidence when he finally crosses the border," Theresa Van Vliet, a former chief of narcotics and senior litigation counsel at the Justice Department, told Reuters.
Guzmán's lawyers are fighting extradition, which the Mexican government said could take a year or more, the BBC reported.
Guzmán seemed aware that his living standards are about to take a dive. Televisa reported that when he was caught by Mexican security forces on January 8, he said, "My holidays are over."