If Facebook's Purchase of WhatsApp Seemed Steep at $19 Billion, Think of What You Could Buy Instead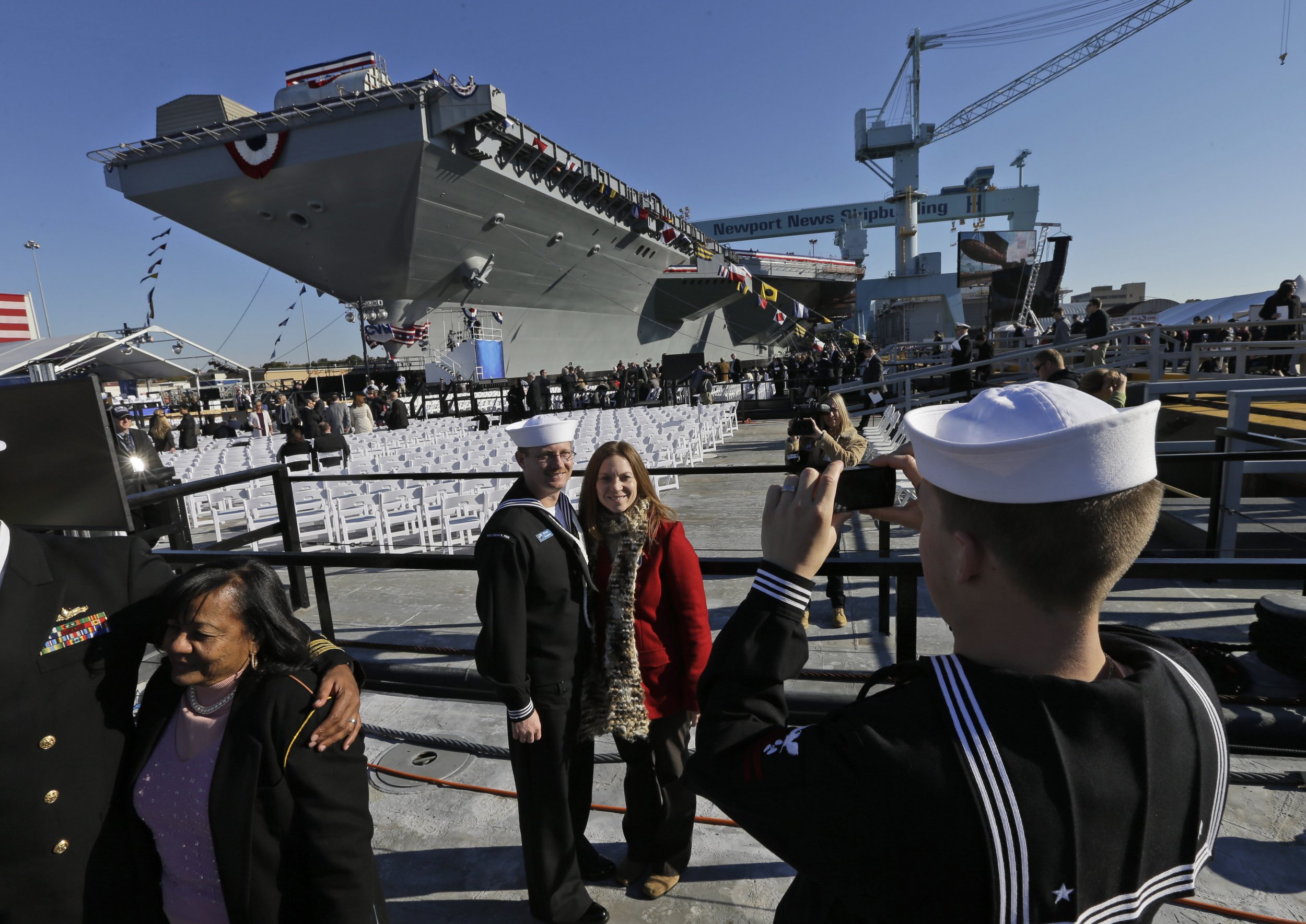 Have a spare $19 billion sitting around, and getting itchy to spend it? There are plenty of things you could buy. Why not pick up 25 double-decker Airbus A380 aircrafts, a steal at $10 billion? Or maybe you want a state-of-the-art aircraft carrier instead. If it was for sale, you could purchase the USS Gerald R. Ford for about $13 billion, although that number reflects its construction cost, not necessarily its value. A colony on Mars is a bargain at only a third WhatsApp — just $6 billion. But perhaps you're feeling philanthropic. Why not buy the MMR vaccine for each child in the whole world? You get a vaccine! You get a vaccine!
These are some of the items listed on the Tumblr "Things that are cheaper than whatsapp," which is referring, of course, to Facebook's recent acquisition of the messaging service WhatsApp for $19 billion. We can't vouch for the math on all the entries, but the website does show that the deal — even if only $4 billion is going to paid in cash—is a lot of money. (When Facebook bought the photo-sharing app Instagram 2012 for $1 billion, that raised eyebrows, too.)
The more thoughtful question is, perhaps, Was it worth it? Facebook's CEO, Mark Zuckerberg, certainly thinks so, saying recently that he thinks the app was "worth more" than what he paid for it. Over at The Wall Street Journal, an analyst breaks down the numbers, and eventually changes his initial opinion — that the move was "crazytown" — to just labeling it "crazy-ish." He concludes that the underlying reason Zuck made the investment is because of what he's getting: a "hook into hundreds of millions of customers." (Four-hundred and fifty million, to be precise, is the number of people who use WhatsApp.) The New York Times' Jenna Wortham had a similar conclusion, arguing that WhatsApp's value was in the fact that it was address-book-centric, and thus geared to exchanging messages with the people in your contacts list, as opposed to Facebook itself, which is more about blasting out status updates to a larger circle.
This isn't the first time a big tech company has made headlines by spending a lot of money acquiring another. Google presciently purchased YouTube for $1.65 billion back in 2006. And then there was the MySpace misstep, bought by News Corporation for $580 million back in 2005, then sold for $35 million in 2011. As for Facebook's recent big purchase, one thing seems clear: buying WhatsApp for $19 billion was probably a better financial investment for the company than, say, buying 38 million cows.