If Israel and Lebanon Go to War, Over 10,000 Troops From 41 Countries Will Try to Stop Them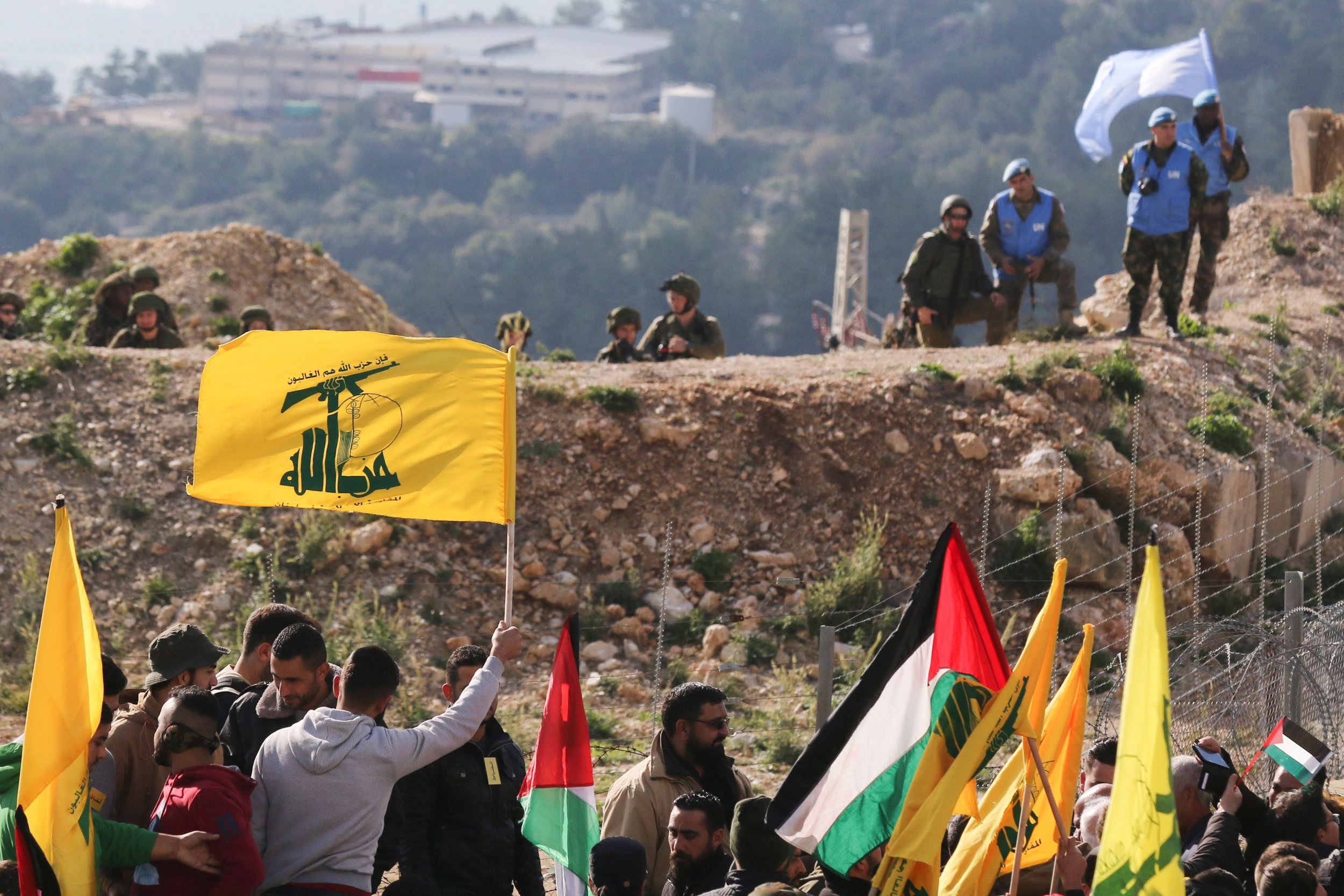 Israel and Lebanon have fought several deadly conflicts, leaving a hostile border that both countries have vowed to defend through the use of force. Tasked with preventing a war, more than 10,000 troops from about 41 nations are participating in the United Nations Interim Force in Lebanon (UNIFIL).
French Ambassador to Lebanon Bernard Foucher touted his own country's role in the peacekeeping mission of its former colony during a reception Wednesday on France's Mistral-class amphibious assault ship Dixmude, which was docked in Beirut. France provides 661 personnel to the UNIFIL mission, and the envoy said they played a crucial role on the tense boundary between Lebanon and Israel, which have exchanged fresh threats of potential military action.
Related: Lebanon ready for war with Israel in response to 'military aggression or any attempt' to invade by land or sea
"We are present in Lebanon, in the region of south of the Litani, in order to strengthen security and prevent the outbreak of wars threatening the region and the world. Our main objective with the international community remains that the Lebanese government be able to gradually exercise its sovereignty over all its territory," Foucher said, according to Lebanon's official National News Agency.
"France's participation in the UNIFIL forces in the south of the Litani is making great efforts to preserve and spread peace, as it is spreading in many areas of the world for these supreme goals. Whoever says France isn't doing enough for Lebanon is mistaken, for France always stands beside all Lebanese," he added.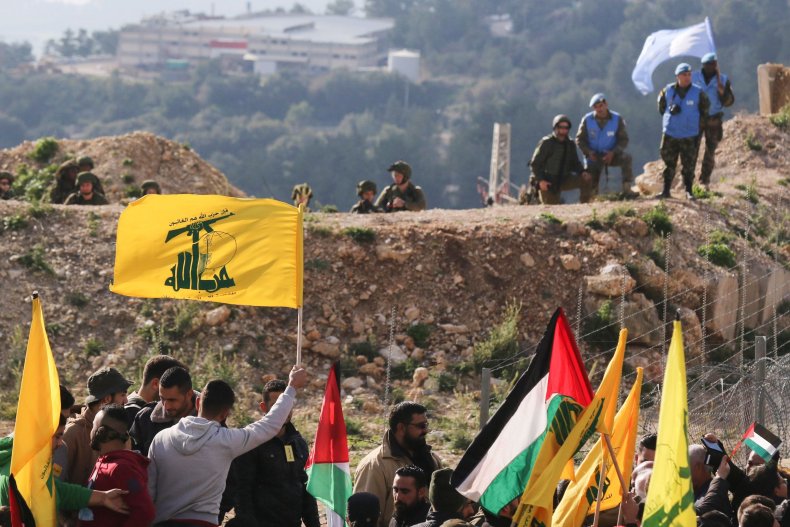 When Israel declared independence in 1948, Lebanon joined fellow Arab states in declaring war to support an independent Palestinian state, whose territorial integrity would have been threatened by the creation of a majority-Jewish country. The exodus of Palestinian fighters from Israel—and from neighboring Jordan later on—created a hub for Palestinian commando activity in southern Lebanon. This prompted an Israeli invasion in 1978, at the onset of a sectarian civil war in Lebanon that lasted from 1975 to 1990.
This invasion compelled the U.N. to form UNIFIL 40 years ago this month. While maintaining contacts with all sides of the conflict, the force struggled to ease tensions and provide support to locals as Israel invaded again in 1982, after Palestinian gunmen attempted to assassinate Shlomo Argov, Israeli ambassador to the U.K., and a third time in 2006, after cross-border raids conducted by Hezbollah, a Shiite Muslim movement mobilized with Iranian support in response to Israel's occupation.
Recent tensions over Hezbollah and its allies' growing presence in Syria, a controversial Israeli border wall and a dispute over potential oil and gas fields in the Mediterranean Sea have led to escalating rhetoric from both sides of the conflict. As Israeli, Lebanese and Hezbollah forces all made showings at the border, UNIFIL has been caught in the middle.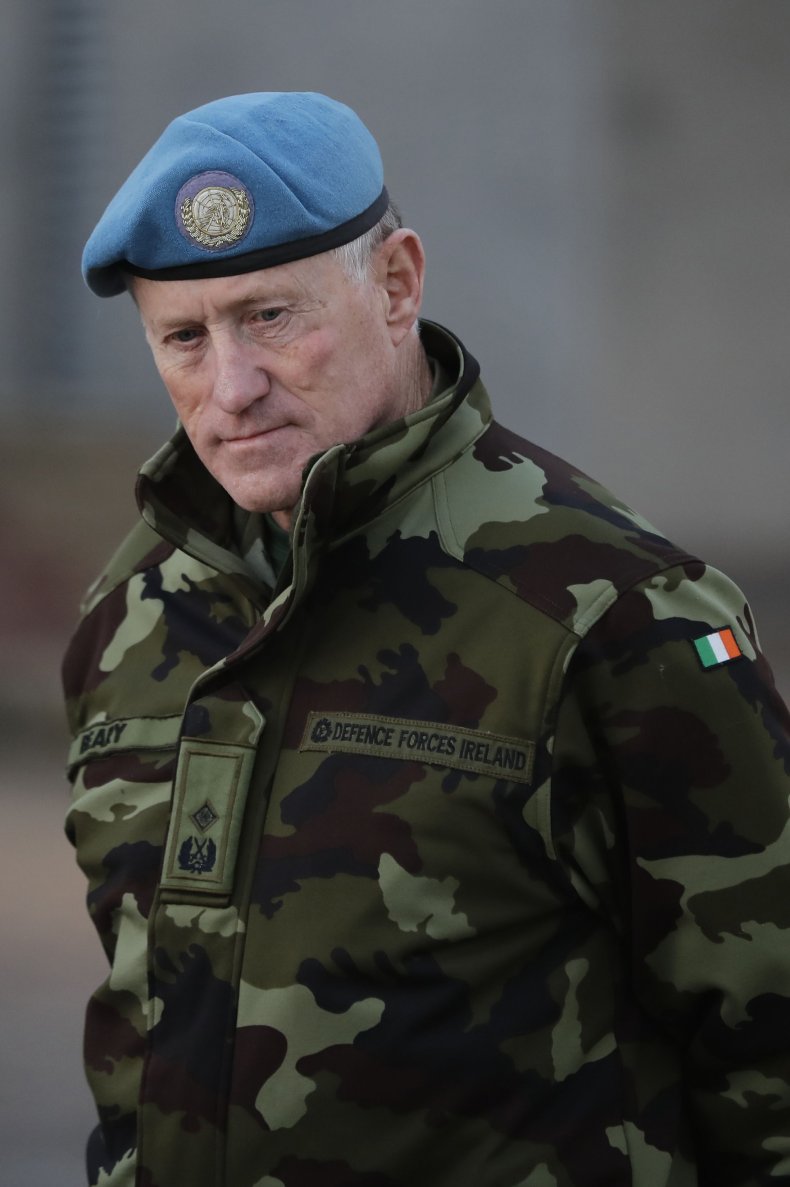 The current number of UNIFIL troops by country are: Armenia (33), Austria (186), Bangladesh (116), Belarus (5), Belgium (0), Brazil (208), Brunei (30), Cambodia (185), China (418), Colombia (1) Croatia (1), Cyprus (2), El Salvador (52), Estonia (38), Fiji (147), Finland (299), France (661), Germany (126), Ghana (870), Greece (169), Guatemala (2), Hungary (4), the Netherlands (1), India (899), Indonesia (1290), Ireland (377), Italy (1077), Kenya (1), Macedonia (1), Malaysia (829), Nepal (877), Nigeria (1), Qatar (2), Serbia (177), Sierra Leone (3), Slovenia (17), South Korea (331), Spain (632), Sri Lanka (331), Tanzania (159) and Turkey (87).
Throughout the four decades UNIFIL has existed, 312 personnel have been killed. Of these casualties, Ireland has suffered the most. Irish Army Major General Michael Beary was appointed the commander of UNIFIL in July 2016.
In August 2017, U.S. Ambassador to the U.N. Nikki Haley accused UNIFIL of "giving terrorism a pass" and charged Beary with being "blind" to Hezbollah activities in southern Lebanon. Shortly after, the Irish Foreign Ministry defended the military leader, saying his "outstanding record of leadership in numerous international peacekeeping roles speaks for itself," according to The Irish Times.