If Obama Sided With Foreign Dictators Like Trump Does, GOP Would Be 'Demanding Execution': Mehdi Hasan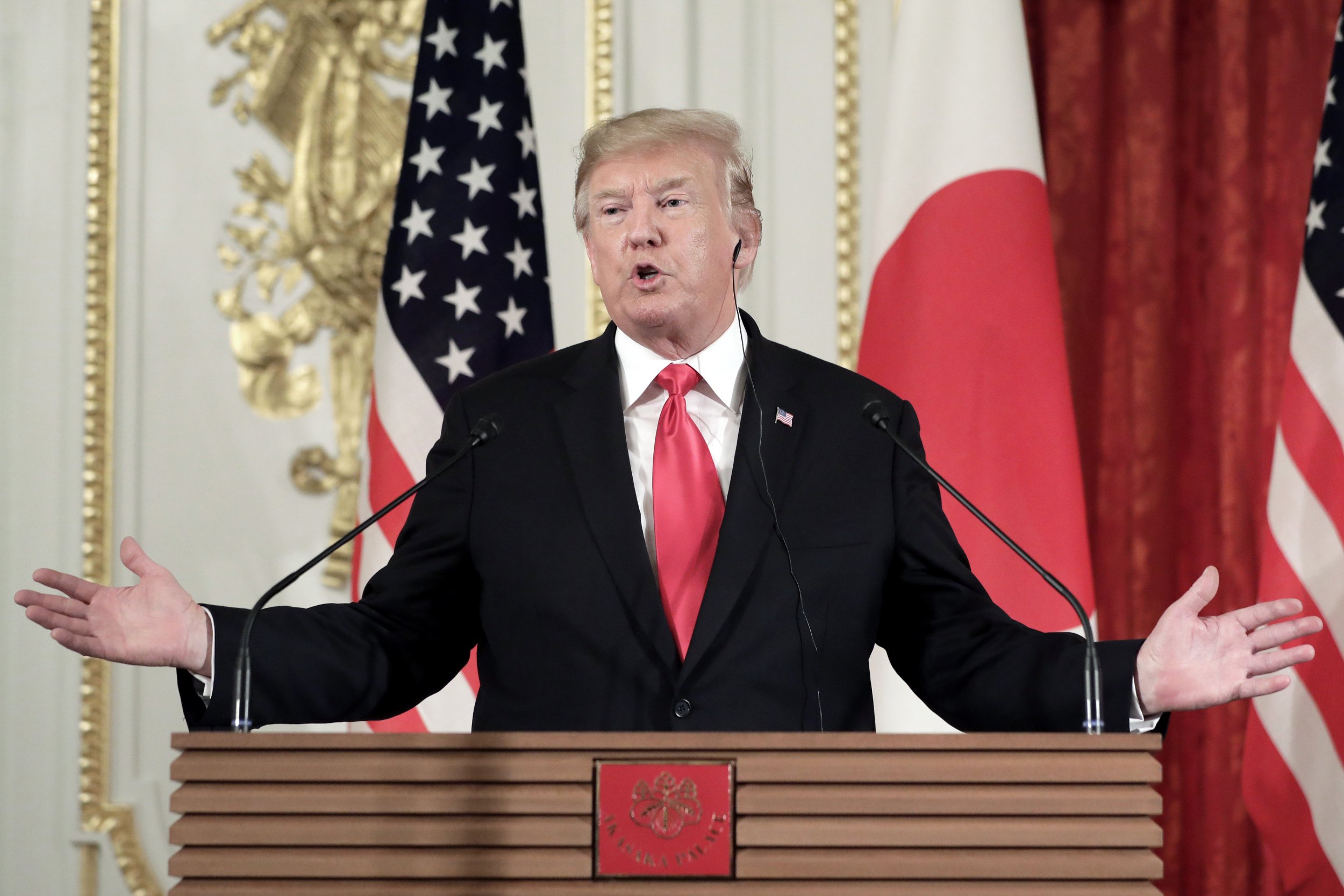 After President Donald Trump sided with North Korean leader Kim Jong Un over his criticisms of former Vice President Joe Biden on Memorial Day weekend, Al Jazeera presenter Mehdi Hasan said on Monday that if former President Barack Obama talked about a foreign dictator in the same way, Republicans would be "demanding execution."
Trump touted his relationship with Kim Jong Un and took aim at Biden, who announced his 2020 presidential bid last month, in a tweet during his state visit to Japan this weekend. "North Korea fired off some small weapons, which disturbed some of my people, and others, but not me," the president tweeted on Saturday. "I have confidence that Chairman Kim will keep his promise to me, and also smiled when he called Swampman Joe Biden a low IQ individual, and worse. Perhaps that's sending me a signal?"
Trump also publicly disagreed with Japan Prime Minister Shinzo Abe and his own National Security Adviser John Bolton by downplaying Pyongyang's recent missile tests. During a joint press conference with the two world leaders on Monday, Abe called the tests "regrettable," while Trump said, "all I know is that there have been no nuclear tests."
Following Trump's positive assessment of North Korea, CNN anchor Erica Hill asked Hasan to comment on the president's remarks during a panel discussion on Monday's The Lead.
"The message is that Donald Trump once he likes you as a foreign dictator and once you've flattered him, he will have your back," Hasan said. "This is a guy who's always been very loyal to people who flatter him, and will throw anyone under the bus the moment they don't."
"I think the North Koreans, like the Saudis, like the Russians, they worked that out a while ago. This is how you get to Donald Trump," the British political journalist added.
Hasan then asked how Republicans would have responded if Obama had sided with a dictator who was attacking a U.S. presidential candidate. "Can you imagine if Barack Obama in 2011 had said 'oh, Ayatollah Khomeini of Iran thinks Mitt Romney is low IQ and I'm totally with him,'" he said. "The Republicans wouldn't just be demanding impeachment, they would be calling him a traitor and demanding execution."
Trump was widely denounced for his comments, including by GOP congressman Adam Kinzinger (R-Ill.), who on Sunday tweeted: "It's Memorial Day weekend and you're taking a shot at Biden while praising a dictator. This is just plain wrong."
Andrew Bates, Biden 2020 campaign's director of rapid response, responded to Trump shortly after the president shared the tweet. "Given Vice President Biden's record of standing up for American values and interests, it's no surprise that North Korea would prefer that Donald Trump remain in the White House," he said.
Last week, North Korea's official Korean Central News Agency published commentary that echoed Trump's frequently used description of Biden as a "low-IQ individual" by calling the Democratic presidential candidate "an idiot with a low IQ." The outlet's criticisms of Biden came after he called out Trump over the president's friendly relationship with foreign dictators during a campaign event.
"Are we a nation that embraces dictators and tyrants like Putin and Kim Jong Un?" Biden said.