If Obama Threatened Fox News There Would be 'People Marching With Torches in the Street,' Says CNN's Jake Tapper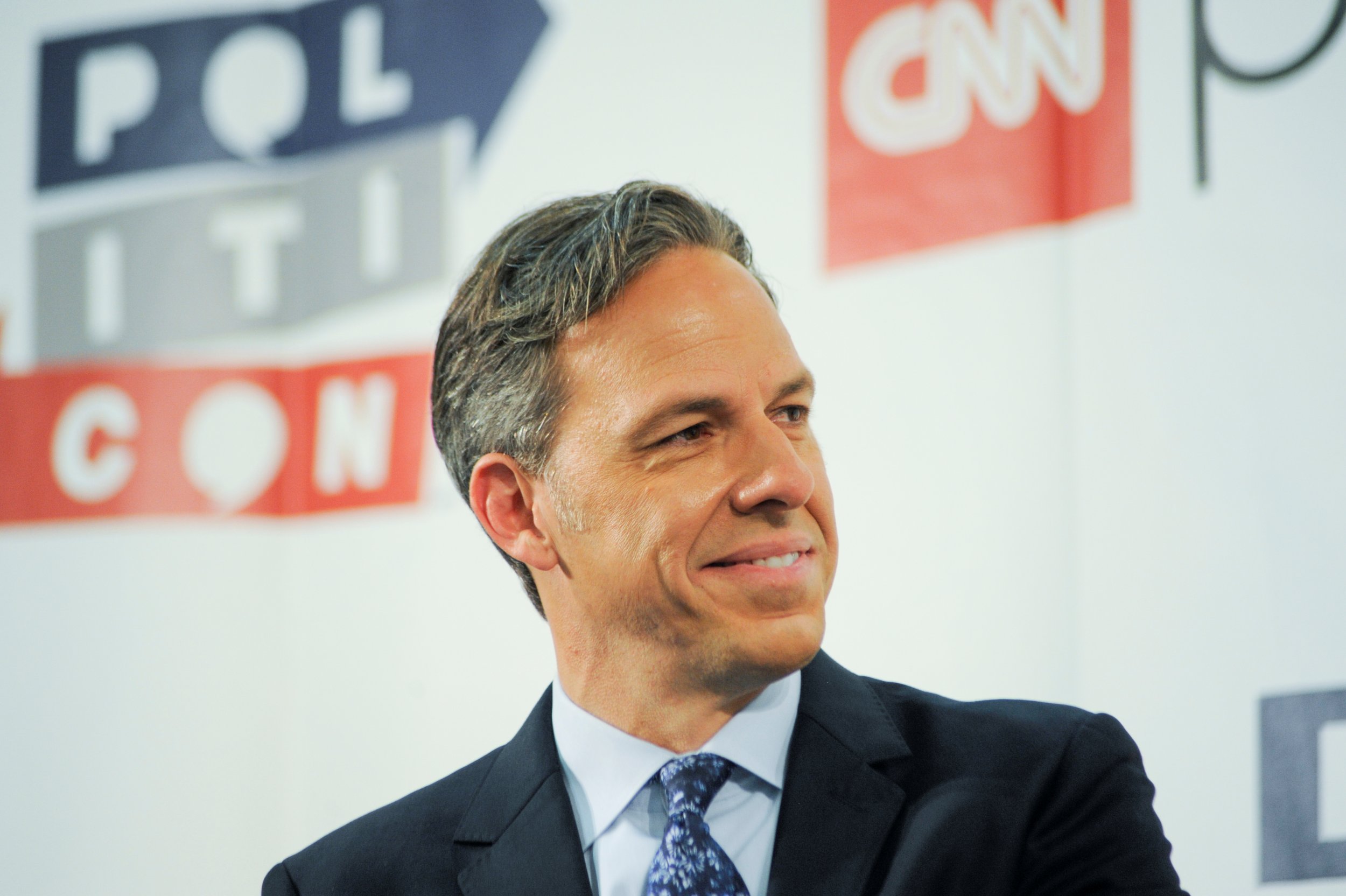 If President Barack Obama had threatened to take Fox News off the air as President Donald Trump has threatened NBC News, angry mobs would have marched in the streets, CNN anchor Jake Tapper said Thursday.
Trump is "actually talking about getting the government to go after media organizations for reporting things he doesn't like," Tapper said during a segment on his show The Lead.
"It just boggles the mind," Tapper said, "if President [Barack] Obama had said that about Fox or Breitbart or whatever, I mean, the reaction—there would be people with torches in the street."
Tapper's comments followed President Trump's threat to take NBC News off the air by revoking its license to broadcast after it published a series of stories that cast him in a bad light.
"People are just now starting to find out how dishonest and disgusting (FakeNews) @NBCNews is. Viewers beware. May be worse than even @CNN!" Trump wrote on Twitter late Thursday.
"With all of the Fake News coming out of NBC and the Networks, at what point is it appropriate to challenge their License? Bad for country!" the president tweeted early Wednesday. Trump then threatened to revoke their license to broadcast.
The federal government doesn't "license" news networks like NBC, but it does issue and renew broadcasting licenses for their local TV affiliates.
Read more: Is Donald Trump breaking his oath of office as he renews his attacks on the press?
On Tuesday NBC News published a story citing two officials who said Trump asked military leaders to radically increase America's nuclear arsenal during a meeting at the Pentagon in July. A report by NBC News October 4 cited three officials who said Secretary of State Rex Tillerson called Trump a moron and threatened to quit after the meeting. Tillerson and the president refute these stories.
A number of prominent Republicans said that Trump's threats amounted to an attack on the First Amendment of the U.S. Constitution, which enshrines free speech and the freedom of the press in the bedrock of American law.
Despite President Trump's attacks on the press, repeatedly calling publications he doesn't like "fake news," recent polls show Americans faith in the media has increased dramatically, rising about 10 percent over the past year.
While it's never pleasant reading something negative in the press, President John F. Kennedy said in 1962, the media is " an invaluable arm of the presidency as a check on what's going on in an administration." Kennedy said the totalitarian Soviet Union was at a disadvantage because it did not have an abrasive media.
Yet Trump supporters don't see it that way. "Vanity Fair, WAPO, NYTimes, CNN, NBC—they all just make stuff up and report it as news. Yes, they should have their licenses evaluated," wrote Bill Mitchell, a hard-right radio personality on Twitter Thursday.
These sentiments have crept into low-level staff at the White House as well.
"A reader told me she called [White House] switchboard to object to Trump's Puerto Rico tweets," wrote Phil Rucker, The Washington Post's White House bureau chief tweeted Thursday. "WH receptionist told her WaPo was 'fake news.'"