If Trump Attacks North Korea, There's 'No End' to Wars He Might Start, Senator Warns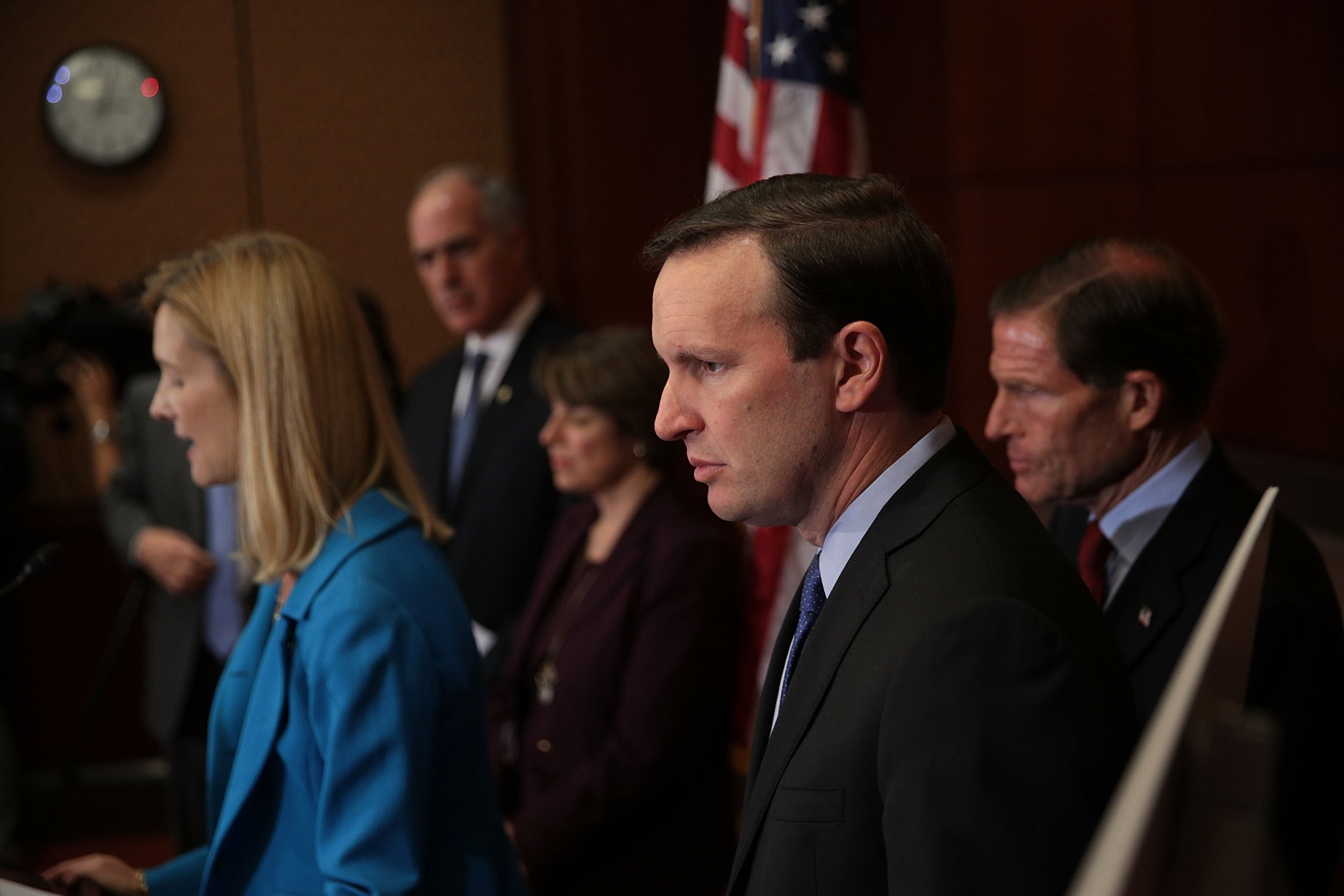 Democratic Senator Chris Murphy warned that if President Donald Trump conducted a preemptive military strike on North Korea without congressional approval, it would be a slippery slope toward further violent conflict.
"If the Trump administration uses broad Article II authority to justify an attack against North Korea, there is literally no end to their ability to make war without Congress. Congress would be wholly and completely irrelevant in the question of overseas military action," Murphy told Vox in an interview published Monday.
The senator has become increasingly vocal about his concerns over Trump's provocative rhetoric toward North Korea, and worries the president has made armed conflict with the reclusive nation a real possibility.
Murphy and two of his Democratic colleagues, senators Cory Booker and Brian Schatz, are currently drafting legislation that aims to prevent Trump from launching a military strike against North Korea, nuclear or non-nuclear, without congressional approval.
"I simply do not believe that the Constitution gives the president the ability to conduct military action abroad absent an attack on the United States, or an imminent threat of attack," Murphy said. "But the president's advisers seem to be suggesting that they perceive his powers to be much broader than that. This legislation would clear up that discrepancy."
Murphy's legislation hopes to address some of the more murky aspects of presidential war powers. The bill would say the Trump administration "cannot take military action, and can use no funds for military action, unless there is an attack, an imminent attack, or you've gotten congressional authorization," he explained.
Under the U.S. Constitution, the president is the commander in chief of the U.S. military, but technically can't actually declare war without approval from Congress. From the earliest days of the U.S., however, presidents have been testing the limits of their authority in this regard.
After the war in Vietnam, Congress passed the War Powers Act of 1973 to further limit the president's authority to commit U.S. forces overseas. Under the act, the president can only undertake military action under three circumstances: a declaration of war, specific statutory authorization from Congress or a national emergency created by an attack upon the United States.
The act does not discuss the prospect of an imminent attack against the U.S., and Murphy said his bill would do so. He said this is important because he feels the Trump administration is trying to present the progress North Korea is making with its nuclear program as an imminent threat, something he calls "preposterous."
During an interview with Newsweek earlier in October, Murphy was somewhat reluctant to endorse a legislative approach to restricting Trump's war powers, and he still seems skeptical Republicans will support the bill he's putting forward. He admitted to Vox that he moved the bill "pretty quickly" and has not yet had time to negotiate with the GOP. But, he added: "There's nothing in here that Republicans couldn't support."
Senator Bob Corker, who's been quite publicly feuding with Trump lately, has expressed concern over the president's stance and behavior toward North Korea. But it's not clear if he would come out in support of legislation regarding presidential war powers.
Similar legislation to limit Trump's military authority has already been introduced by other Democrats in Congress. In January, Representative Ted Lieu and Senator Edward Markey introduced a bill that would prohibit Trump from conducting a first-use nuclear strike without "a congressional declaration of war expressly authorizing such strike."
The bills are similar but address "different issues," Chris Harris, communications director for Murphy, told Newsweek.
Lieu's bill is specifically concerned with the use of nuclear weapons, which is "a tactical decision in a military conflict," Harris explained. "Murphy's bill is about military authorization of force [and] war powers. It would essentially restate current constitutional and legal requirements that any military action must be specifically authorized by Congress unless there is an attack [or] imminent attack."