If Trump Fires DOJ's Robert Mueller It Would Trigger a Crisis, say Legal Experts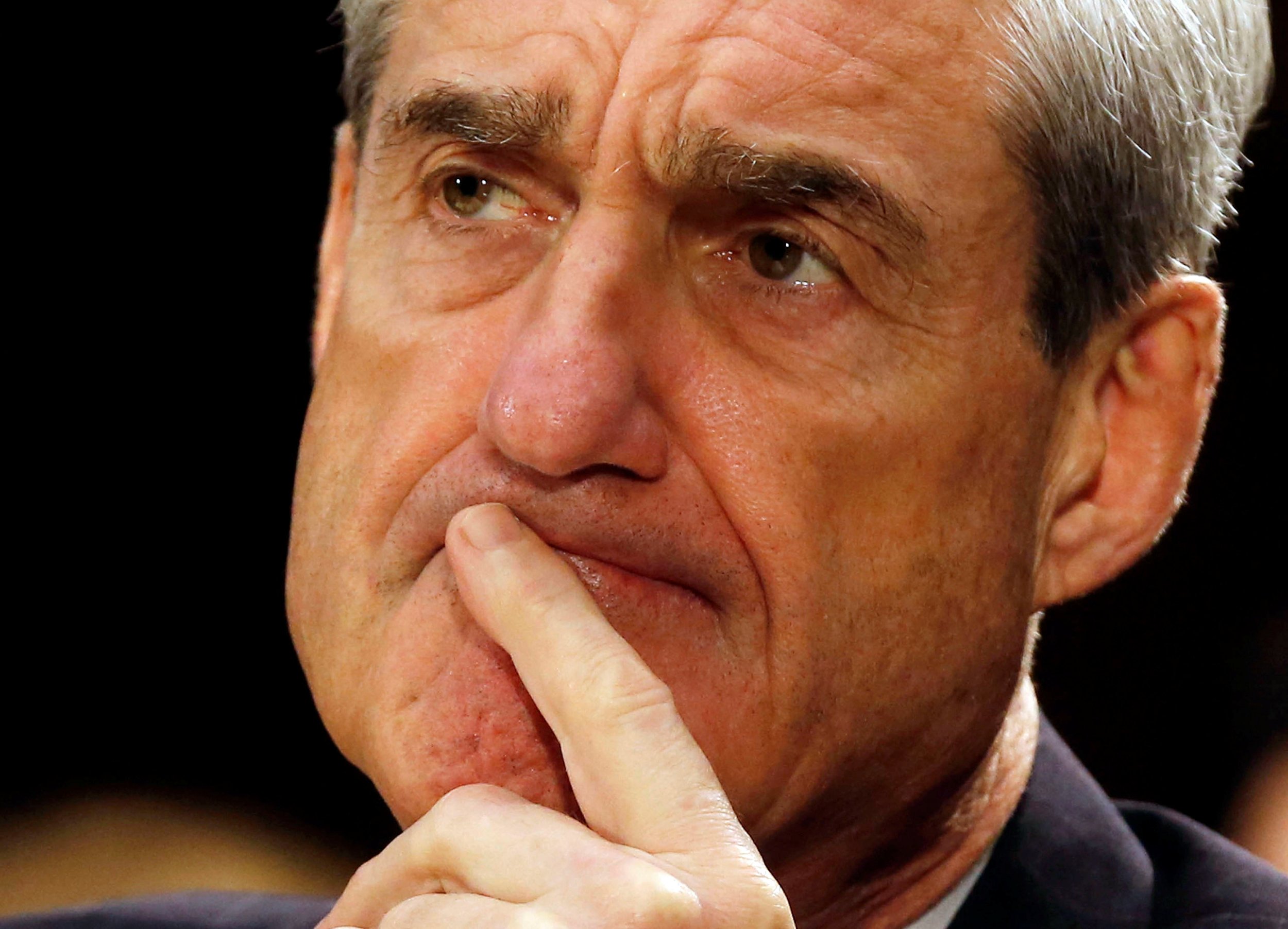 A personal friend of U.S. President Donald Trump's said Monday that the president is considering whether to get rid of special counsel Robert S. Mueller III, the former FBI director who has been assigned by the Department of Justice to pursue and oversee the Russia investigation.
Legal experts say this would be incredibly difficult, and if Trump succeeded it could trigger a crisis in American institutions.
"I think he's considering perhaps terminating the special counsel," said Christopher Ruddy, the CEO of Newsmax Media—and a member of Trump's private Mar-a-Lago Club in Florida—during an interview on PBS NewsHour.
Ruddy said he spoke with Trump last week, and he thought the president was "weighing" the option of firing Mueller judging by what the president's lawyers have been saying.
On Sunday June 11, Trump's attorney Jay Sekulow would not answer direct questions about whether Trump would fire Mueller when Sekulow appeared on the ABC News program This Week.
Trump supporters like former Congressman Newt Gingrich have said it's time to "rethink" Mueller's appointment. Right-wing commentator Ann Coulter has come out and said that Trump "should fire Mueller."
Related: Mueller mulls interviewing Trump in obstruction probe
On May 17, Mueller—who led the FBI until 2013—was appointed by the Justice Department to head the investigation into Russian interference in the 2016 American election. Mueller's assignment was prompted by memos from fired FBI Director James Comey that said Trump had urged him to drop an investigation of his former national security adviser Michael Flynn in connection with the case. Mueller is said to be looking at whether in his request Trump obstructed justice.
On PBS Monday Ruddy said he personally thinks "it would be a very significant mistake" to fire Mueller, "even though I don't think there's a justification" for a special counsel.
Legal experts agree it would be a mistake and have laid out why it could throw the nation into crisis if it succeeded.
"This seems like such a bad idea—for the nation, and for the president—that I have a hard time believing it is a live possibility," wrote Harvard Law professor Jack Goldsmith, a former assistant attorney general and special counsel to the Department of Defense, in a blog post Monday.
Firstly, Goldsmith wrote, Mueller has been appointed by the Department of Justice and Trump would need to pressure U.S. Deputy Attorney General Rod Rosenstein to pull the trigger.
The decision would fall to Rosenstein because Attorney General Jeff Sessions has recused himself from the investigation. Nevertheless, Rosenstein would need to provide a legal argument and "the specific reason" for the special counsel's termination, Goldsmith wrote. Mueller could contest the decision in court.
Rosenstein would also have to meet the high standard of "good cause shown," according to University of New Hampshire legal advocacy professor Seth Abramson. "The problem for Trump is not only does all D.C. (including GOP pols) respect Mueller, no one thinks there is 'good cause' to fire him," Abramson wrote on Twitter.
Trump could circumvent all this by issuing an executive order, Goldsmith writes, but "I would predict massive resignations within the DOJ and White House, among other places, if he does that."
If it comes to that, Goldsmith predicts, "Congress would rise up quickly to stop the president, and the pressure on the cabinet would be enormous as well." Goldsmith writes that if thinking Congress would rise up is naive, "then we are indeed in trouble."