Who Is Claire Grady? DHS Official Possible Kirstjen Nielsen Replacement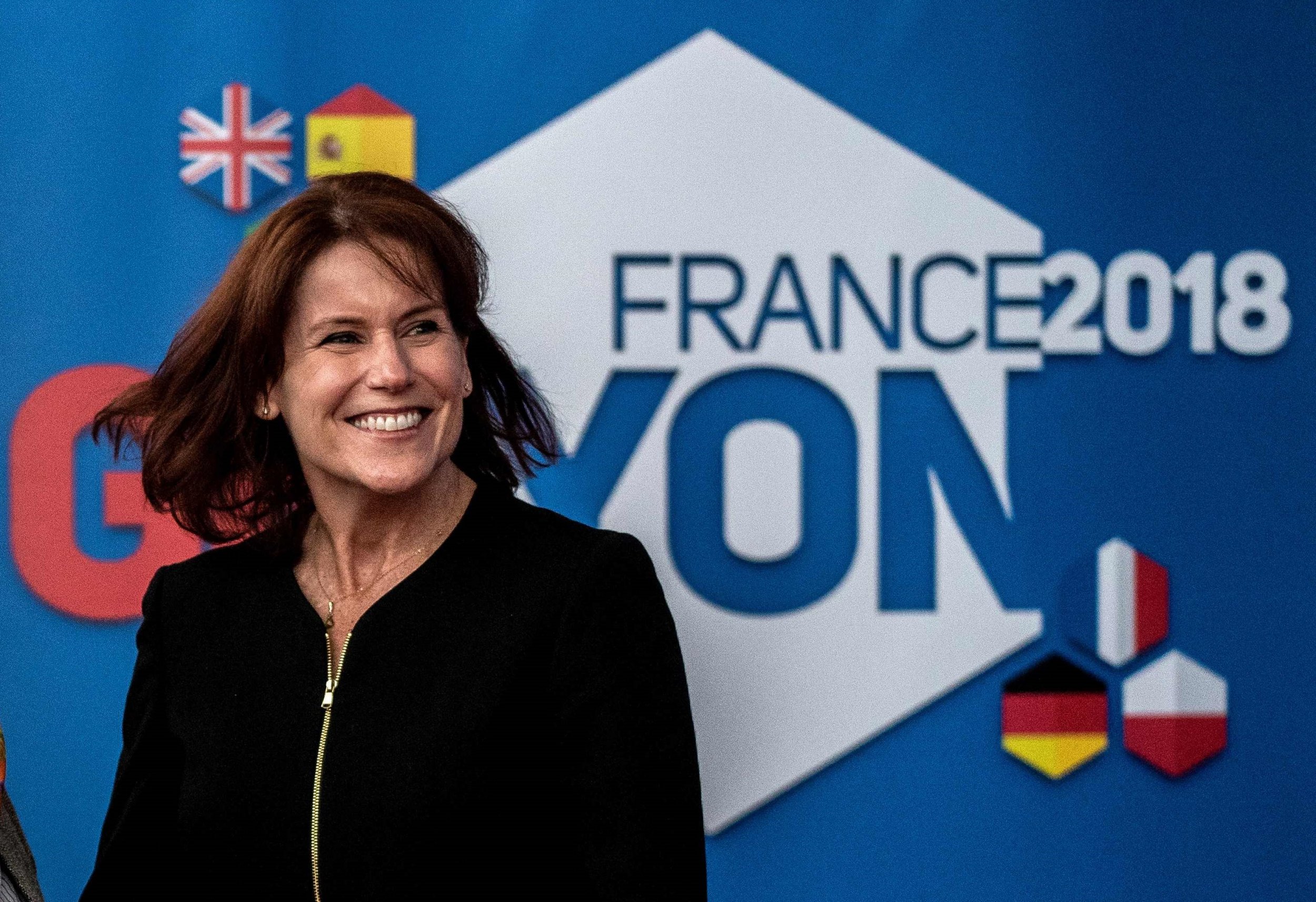 As rumors that President Donald Trump planned to oust Department of Homeland Security Secretary Kirstjen Nielsen swirled around the White House, many started to speculate on who would replace the DHS chief.
Five current and former White House officials told The Washington Post that Trump had already informed advisers that he planned to remove Nielsen, with her departure from the administration likely to come within weeks if not sooner.
The reports came after Trump canceled a scheduled trip with Nielsen this week in which they'd planned to visit U.S. troops deployed at the southern border in anticipation of the arrival of thousands of migrants making their way to the U.S. in several caravans.
Within the White House, the president has become increasingly vocal about his dissatisfaction with Nielsen's "lackluster performance on immigration enforcement" and is believed to be looking for a replacement who would implement his hardline immigration policies "with more alacrity," according to The Post.
The president and the DHS chief had reportedly clashed over the past several months as Nielsen struggled to explain the laws and regulations that prevented the U.S. from making drastic changes to immigration policy or shutting down the southern border, The Post reported.
If Nielsen is removed from her post, the Trump administration would be left with a key role to fill, as the DHS represents the federal government's third-largest agency, with a $60 billion budget and a 240,000-strong team.
Claire Grady
If Trump declines to name someone else to serve as acting DHS secretary, the role would likely fall to Claire Grady, who currently serves as undersecretary of DHS for management.
In her current role, Grady is third in command at DHS, overseeing the department's budget and work force in addition to all aspects of the management programs that support Homeland Security operations, according to her biography on the DHS website.
Grady, who was recognized with the Presidential Rank Award of Meritorious Executive in 2010, also served as the senior official performing the duties of the deputy secretary, in addition to serving other roles within the DHS and Department of Defense.
Kris Kobach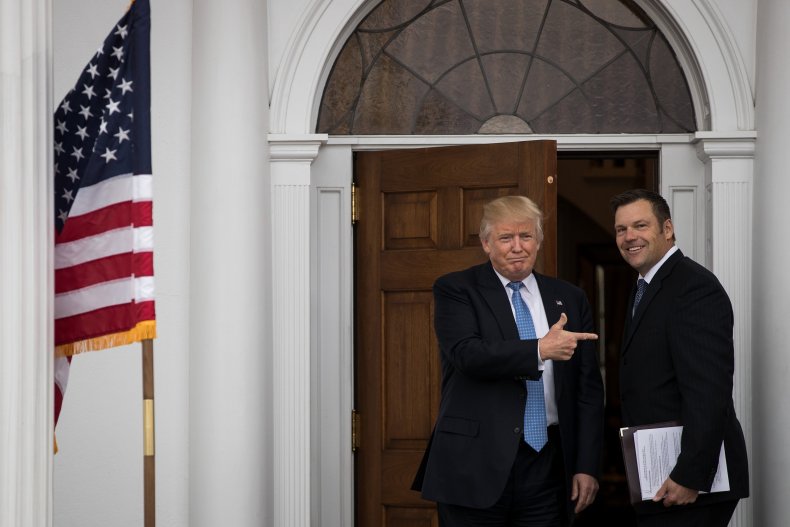 It is unclear who the president would appoint in the long term. Several names have emerged as likely contenders, though.
One such potential candidate is Kris Kobach, who lost the Kansas governor's race last week. After the Kansas secretary of state's election loss, there had been some speculation that Trump would choose the immigration hardliner for the top job at DHS.
While the Trump administration could be confident that Kobach, who railed against the caravans of migrants headed toward the U.S. border during his midterm election campaign, would likely stand ready to enforce strict immigration policies, his rhetoric on immigration may be considered too harsh to win Senate confirmation.
Kevin McAleenan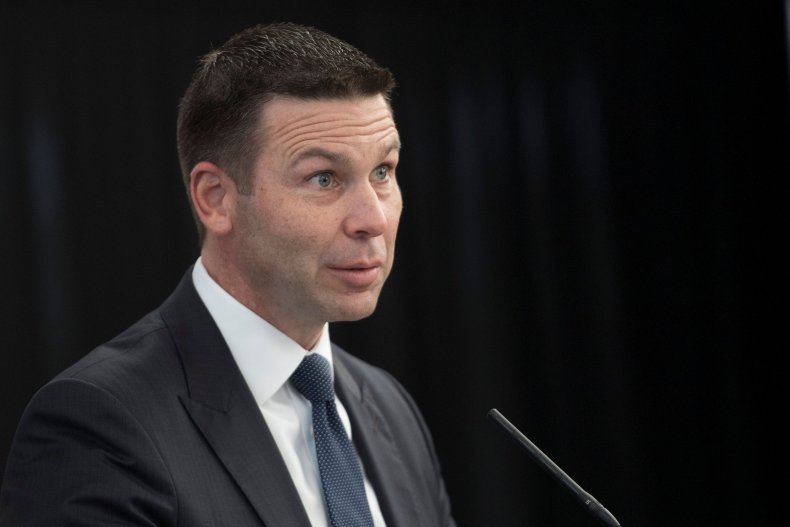 Another contender is Kevin McAleenan, who currently serves as commissioner of U.S. Customs and Border Protection. Nominated by Trump and sworn in on March 20, 2018, McAleenan oversees 60,000 employees and manages a budget of more than $13 billion.
Before his confirmation, he had served as CBP's acting commissioner since January 20, 2017, after holding several leadership positions at CBP and one of its legacy agencies, the U.S. Customs Service.
As CBP's commissioner, McAleenan has overseen the agency's three core missions: border security, counterterrorism and trade enforcement.
In June, he came under fire over the Trump administration's widely condemned child separation policy, which saw around 2,500 immigrant children separated from their parents at the U.S.-Mexico border.
At the time, the American Civil Liberties Union had accused McAleenan of continuing the "trend of Trump administration officials attempting to justify [the] unprecedented and horrific [child separation] policy by spinning the truth."
The criticisms came after McAleenan appeared to deny the existence of any official policy enforcing the separation of children from their parents at the U.S. border during an interview with the Los Angeles Times.
While McAleenan's assertion was technically true, the ACLU pointed out that it was "misleading," as while the Trump administration's "zero tolerance" policy did not explicitly mention family separation, it did enforce it by prosecuting every person caught crossing into the U.S. outside ports of entry, including parents.
McAleenan has also defended the Trump administration's hardline approach to the caravans of migrants headed to the U.S., saying last month that immigration officials were "not going to allow a large group to push into the United States unlawfully.
"We can't have it," the CBP commissioner said. "It's not safe for anybody involved."
Rick Perry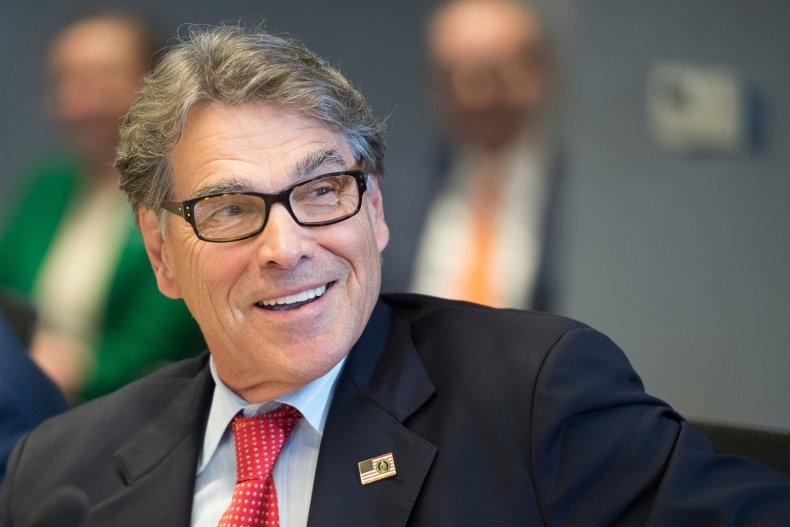 After former DHS chief John Kelly became White House chief of staff last year, Energy Secretary Rick Perry was touted as a possible replacement to lead the department.
While Perry does have familiarity with border issues having served for nearly 15 years as Texas governor, and has supported reinforcing the U.S.-Mexico border, he has previously struck out at Republicans for not having a "heart" when it comes to immigration issues, which could hurt his chances of being considered a candidate for a top DHS role.
Tom Cotton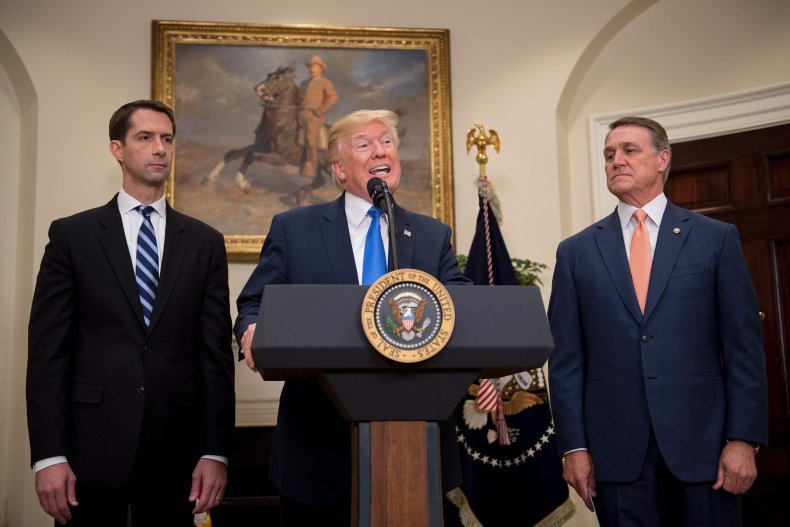 Arkansas Senator Tom Cotton has been a strong proponent of the Trump administration's immigration policies.
"I applaud the administration's efforts to fix our broken asylum system," the Republican wrote on Twitter on Friday. "Individuals with valid asylum claims should apply in their home countries or a safe third country, not by showing up at our border."
He added in another tweet that the U.S. would "not let anyone take advantage of America's generosity by exploiting loopholes in our immigration system," saying that Congress "should also act to codify these common-sense reforms."
Thomas Homan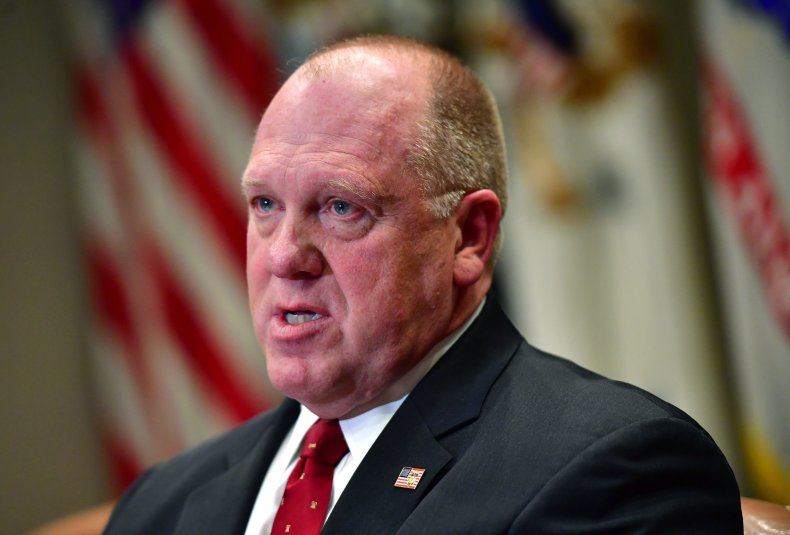 Thomas Homan retired as the head of the Trump administration's embattled Immigration and Customs Enforcement agency less than six months after the president nominated him to take on the role permanently. The former ICE chief faced widespread criticism over his role in enforcing the Trump administration's hardline policies, including child separation.
He has maintained an active role in speaking about immigration issues in the U.S. Homan accused Mexican authorities of being "unwilling" to prevent thousands of migrants making their way to the U.S. from reaching the border.
The retired ICE head said that unlike Mexican law enforcement, he was confident that U.S. immigration officers would not "step aside or step back" and would "defend this line."
Much like Trump, Homan was a fierce advocate of the current administration's hardline immigration policies and took to lashing out at politicians who criticized his agency and its efforts.