If Trump Wants a 'Bill of Love,' He Should Pass a Clean Dream Act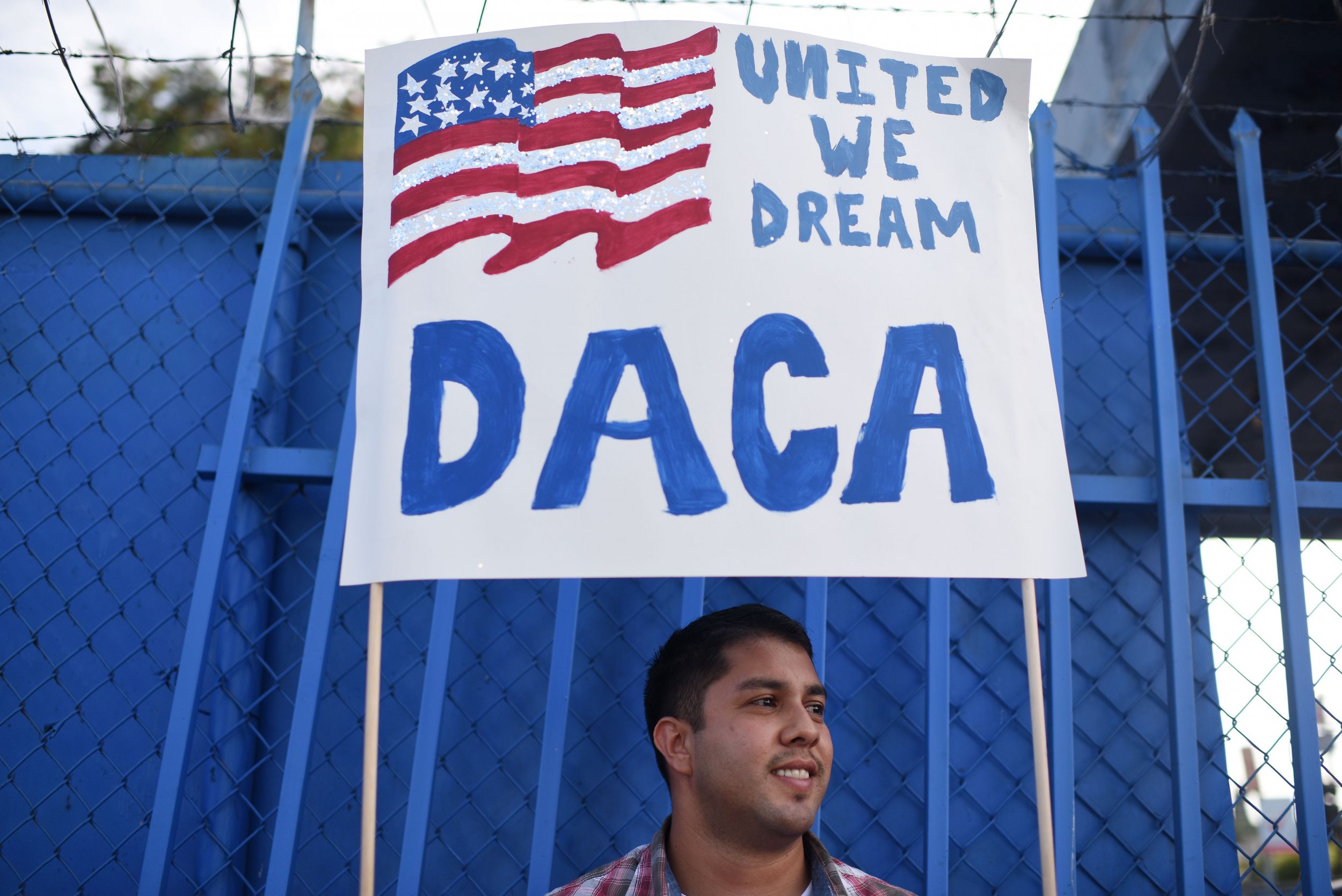 At a bipartisan meeting Tuesday at the White House, President Donald Trump told attendees and the media that he wanted a "bill of love" to protect the 800,000 immigrants who came to the U.S. as young children, or Dreamers. Good news! Such a bill is possible and represents a surprisingly moderate position to start negotiations. The bill? A clean Dream Act. Trump just needs to find a way to get to yes.
This month, Congress must resolve an immigration crisis triggered by Trump's decision to end Deferred Action for Childhood Arrivals (DACA), an Obama-era immigration initiative that protects Dreamers from deportation. Republicans, controlling all branches of government, must corral enough votes to fund the government, while Democrats, wary of voting to fund the Trump deportation apparatus with nothing to show for it, must cobble together a deal that protects the Dreamers covered under DACA.
As part of these negotiations, immigrant youth and families have consistently demanded a "clean" Dream Act, which would establish a tough, but fair roadmap to citizenship for Dreamers, and exclude poison-pill enforcement provisions.
But is a clean Dream Act a far-fetched, unreasonable demand? Hardly.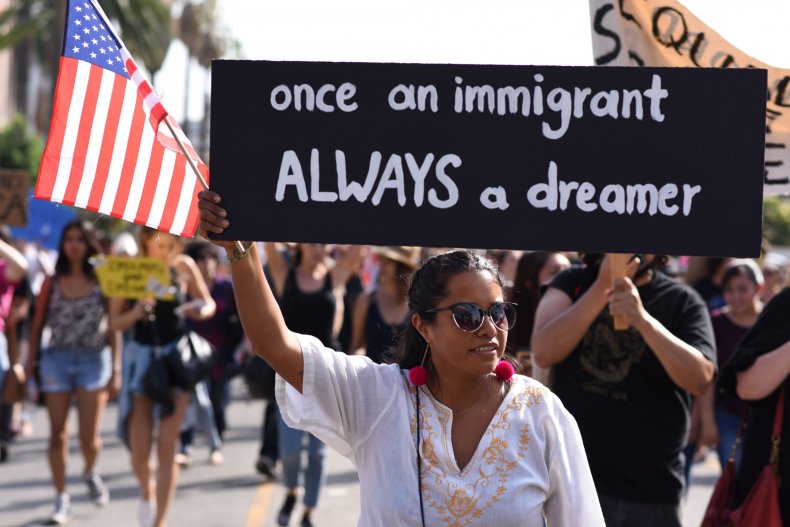 It's true that without a deal to protect Dreamers, continued funding of the government would be a significant victory for immigration hardliners. If Congress agrees to Trump's request, a vote for government funding will fund 50,000 detention beds; approximately 400,000 deportations; and over 20,000 borders agents. Importantly, the federal government spends, and will continue to spend, more on federal immigration enforcement than all other forms of federal law enforcement—combined. And all of this is before Democrats trade any additional enforcement measures for the protection of Dreamers.
Complicating negotiations even further is the 10-foot elephant in the room: the wall. Among all the demands the administration has put forth, Trump's demand for $18 billion to fund his "big, beautiful" wall sits at the top.
And yet, there's near unanimous opposition to the border wall—by landowners whose lands would be seized through eminent domain; environmental groups who fear the wall would spell disaster for local wildlife; border communities tired of living in militarized communities; and, surprisingly, even congressional Republicans who view the wall as an unnecessary boondoggle on the taxpayer dime.
Nor will the wall keep this country safe. To fund it, the administration would reduce funding to proven methods of border security, including customs agents, radar technology and border surveillance. Ironically, under Trump's proposal, our nation's border would become less secure, not more.
But the hardliners' demands don't stop there. They have consistently offered unserious counter offers such as sharply reducing family immigration (disproportionately affecting Asian immigrants); ending the diversity visa program (disproportionately affecting African immigrants); more money for deportations; and billions to hire more border patrol agents. The demands by hardliners in exchange to protect 800,000 Dreamers dwarf all of the enforcement measures included the 2013 Senate immigration bill, which would have provided a roadmap to citizenship for over 8 million aspiring Americans.
While Democrats are happy to compromise and only achieve 10 percent of their agenda—the protection of Dreamers—immigration hardliners want 90 percent of their agenda. When Dreamers and their families ask Congress to withhold their votes on a spending bill that does not include a clean Dream Act, the demand is predicated on the knowledge that the government spending bill, regretfully, is already loaded with unnecessary immigration enforcement measures. A clean Dream Act, therefore, represents a fair compromise: the continued (and unfortunate) funding of the federal government's deportation apparatus and the protection of 800,000 Dreamers.
Trump and hardliners must stop sabotaging ongoing bipartisan negotiations by floating unreasonable and untenable compromises. If the administration wants Democrats to further compromise, then they should ask House Speaker Rep. Paul Ryan and Majority Leader Sen. Mitch McConnell to allow a vote on the Recognizing America's Children Act, a Republican-led version of the Dream Act, which already has more than 30 Republican cosponsors and no unrelated enforcement measures. With Democratic support, this bill would have enough votes to pass the House.
Polling has consistently shown that the majority of Americans support a roadmap for citizenship for Dreamers, including two-thirds of Republicans. In light of this deep, bipartisan support, Trump has an opportunity to secure a tremendous immigration victory in his first year. All he needs to do is open his heart to the "bill of love" right in front of him: a clean Dream Act.
Jose Magaña-Salgado is an immigration consultant for the Masa Group and previously led the national immigration advocacy for the Immigrant Legal Resource Center and MALDEF.