If Trump Wins, Social Security Will Have a Target on Its Back | Opinion
The good news: Another 960,000 folks filed for unemployment benefits in the past week; that's the first time that figure has been less than 1 million since March. The bad news: in late July, more than 28 million Americans were still getting unemployment benefits. The stock market, meanwhile, slithered up another 0.7 percent last week. Better than expected earnings are one reason. The prospects for a COVID-19 cure—Operation Get Out a Vaccine Before Nov. 3— helped, too. This week in On the Street: President Trump's card tricks; Kamala Harris' business record; and remembering a few things about the late Viacom/CBS czar Sumner Redstone. And, if you need a distraction from the news—and this column—check out the new Go-Go's documentary on Showtime.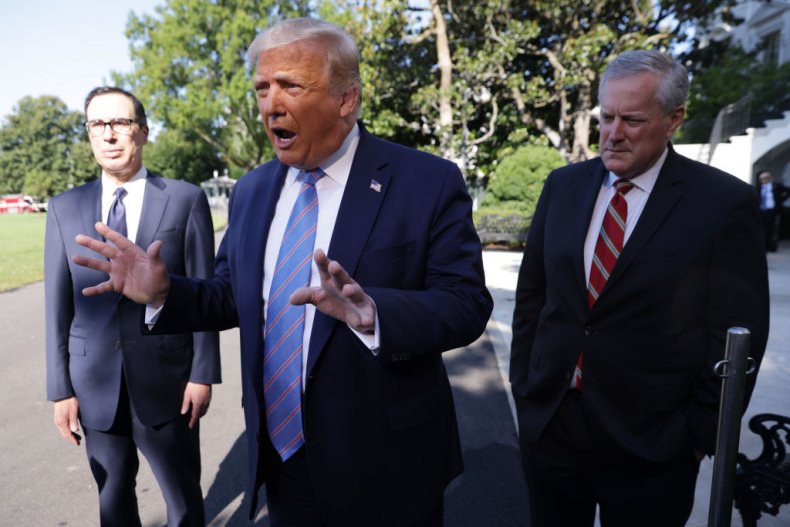 Hidden Card Tricks: If anything is to be learned from President Trump's recent flurry of memoranda and executive orders is that Americans ought to watch their wallets. One of the recent orders was, of course, to provide unemployed folks with enhanced benefits to help them through the COVID-19 recession. As you recall, Senate Leader Mitch McConnell let the weekly $600 federal payout lapse on July 31. So, the White House came out with a plan that would provide $400— $300 from the Feds and $100 from the states. I'll spare you the ugly details— your really don't want to go down that rabbit hole. But as it turns out, many unemployed will likely only get an extra $300 a week. And only for five weeks or so! So, half what the previously got to pay rent and buy groceries. Nice head fake—right? Pretend that you are doing something with a lot of fanfare— and then try to quietly take it away once the TV cameras aren't looking. So forgive me for being suspicious of another presidential order signed before an audience of member-golfers at the Trump National Golf Club in Bedminster, N.J. on Aug. 8. That was the decision to to suspend and defer payroll taxes until the end of the year. Dumb because it doesn't help the unemployed. But to me, here's one of the more disturbing outcomes of this move: Trump said at first that if he's reelected, he may permanently end the tax, which just happens to finance Social Security and Medicare. (Because of the pushback, it's not clear what, if anything, is going to actually happen.) In other words, writes Allan Sloan in The Washington Post, cutting the payroll tax "makes a lot of sense" if the goal is to "undermine Social Security and and stir up class and generational warfare." Well, in my view, that's exactly where we may be going with this if Trump gets another term. It's a typical ploy by the GOP: if you can't reduce or eliminate a program you don't like through legislation, find a way to drain it of resources. Treasury Secretary Steven Mnuchin promises that he'd make up and lost revenues to the Social Security Trust Fund via the federal piggy bank. Yup, just like he and the White House promised to fix the unemployment benefits problem.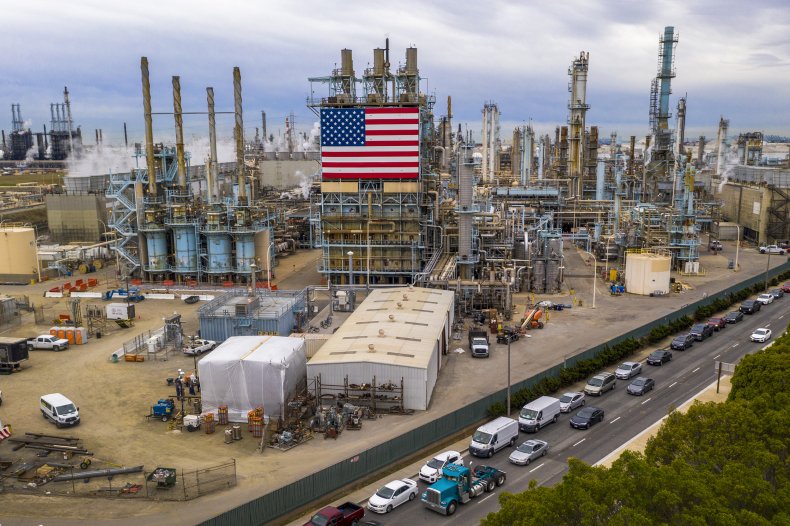 Kamala Harris and Business: If she and Joe Biden take the crown in November, will you see the emergence of the toughest VP ever when it comes to regulating big business? Wall Street, the banking industry and oil, for sure, are wary. Some highlights: in 2011, for example, as California attorney general, she backed out of national negotiations with the banking industry to go it alone. Those negotiations were seeking a settlement over all the foreclosed households during the last financial crisis/real estate crash last decade. She got a better deal for California—$25 billion as opposed to $2 billion to $4 billion according to CNBC. But she also took heat for being "too reticent" to prosecute mortgage fraud. For instance: in 2012, the state's Department of Justice found extensive wrongdoing at OneWest Bank. She declined to prosecute the bank or its CEO Steven Mnuchin. (Yes, that guy again.) As far as the oil industry is concerned, Harris isn't considered a pal. She has called for a ban on fracking— and has filed suit against oil companies in California for various environmental violations. But she has been good to some businesses. Per Inc. magazine, she has helped in the areas of cybercrime and keeping an eye on how big app stores collect consumer data. Still, Harris will be a handful and Big Business knows it. Let the whining begin.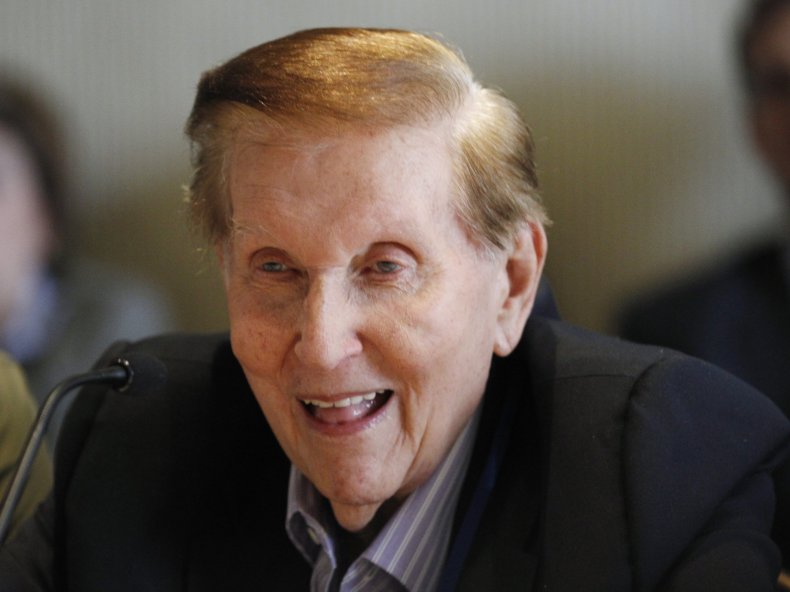 RIP Tough Guy: Media legend Sumner Redstone, of Viacom and CBS fame, died last week at 97. He is remembered as a relentless media deal maker — some know him as the "content is king" guy. I'll save you all the life details —you can read his obituary here. But just a few thoughts about covering him back in the day. I remember placing my bets on him in 1993 when I was business editor of Newsweek. Redstone was in a fierce battle with Hollywood and Wall Street favorite Barry Diller over Paramount's film studio. Some of my colleagues questioned why we, the business section crew, were leaning towards Redstone in the dust-up. After all, Diller was the Michael Jordan of L.A. My theory: the media and stock analysts had a crush on Diller, whose impressive CV included a stint as CEO of 20th Century Fox. But we put our chips down with Redstone, the movie theater operator/SOB from my hometown of Boston. He was relentless and a street fighter. And why would you ever bet against a guy who once hung outside the window of a burning hotel before he was rescued? Not me. Redstone eventually dispatched Diller and won Paramount, refusing to be outbid. After that, I ran into Redstone from time to time. I don't remember much other than the mega-aquariums of exotic fish in his L.A. home. But Diller, for sure, remembers him. "Sumner Redstone was, for all his business thuggery," he said in a statement, "one of the last truly great and visionary players in media." Amen.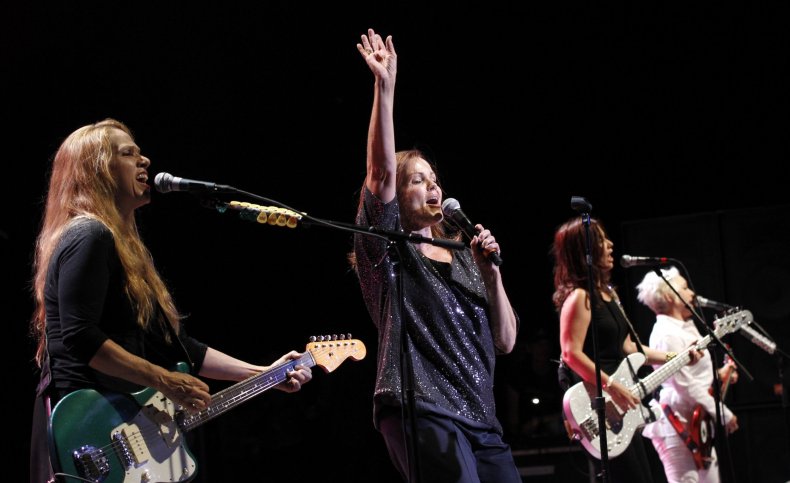 Loose Change: Stop me if you heard this already. Last we told you that that Eastman Kodak was granted a $765 million federal loan to make pharmaceutical ingredients. The goal: reduce dependence on China and India. We also told you there were questions about stock options granted to CEO Jim Continenza shortly before the loan announcement. That loan is now on ice pending an Securities Exchange Commission investigation into the option grants— and also the timing of the announcement itself. Meanwhile, the shares of Kodak lost a quarter-plus of their value on August 10 when the SEC investigation was revealed...Sob Story: This has to be my favorite piece in a long time. Former Pimco executive Douglas Hodge, who is spending nine months in prison for doling out $850,000 in bribes to get his kids into USC and Georgetown, is complaining about his new residence in an upstate New York prison. According to press reports, he claims that his time at the joint is "torture" under United Nation rules and wants to serve the rest of his sentence at home. Tell it to the SAT tutor...On The Street Jukebox: Our rock critic in residence, David Chiu, says to spend some time with the new Showtime documentary about the pop-punk band the Go-Go's, who made their name in the early '80s — and were one of the rare all-women groups at the time to write their own songs and play their own instruments. (Also consider another all-female rock band, L.A.'s Fanny, led by the Millington sisters, who were signed to Reprise in 1969, had a fan in David Bowie and, jeez, could rock out with the best of them. Check this out.) Anyway, here's the Go-Go's doc trailer. David gives it an "A." Rotten Tomatoes: 97 percent...Be safe, especially to the folks in Iowa who had to endure their own version of a hurricane—called a "derecho"— and all the destruction that went along with it.