If Trump's Thoughts on Counting Votes in Some Places Sounds Familiar, That's Because You've Seen 'Gangs of New York'
If Team Trump's views on counting ballots in some places sounded familiar, it's probably because you've seen Gangs of New York. Directed by Martin Scorsese, the 2002 epic historical crime film takes place in 1862 and follows the violence that erupts from a rivalry between Nativist Protestants and Irish Immigrants in lower Manhattan. One particular scene focuses on an election between corrupt Tammany Hall Boss William Tweed (played by Jim Broadbent) and Walter "Monk" McGinn (Brendan Gleeson)
Ballots are being counted, and Tweed's assistant Killoran, played by Eddie Marson, informs Tweed of the ballot's standings. "Monk's already won by three thousand more votes than there are voters," he says, to which Boss Tweed responds: "Only three? Make it twenty, thirty. We don't need a victory. We need a Roman triumph."
"We don't have any more ballots," Killoran reminds him, to which Boss Tweed simply tells Killoran: "Remember the first rule of politics. The ballots don't make the results, the counters make the results. The counters. Keep counting."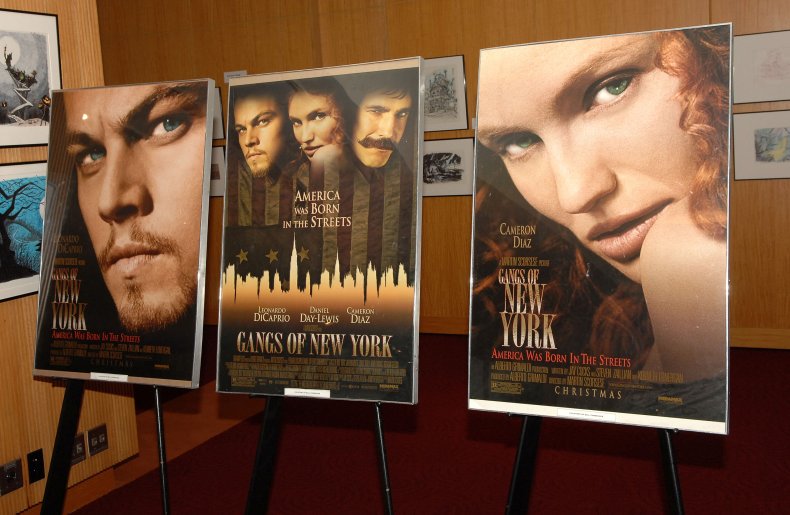 In addition to calling for the counting to continue in some states, Trump himself has tried to halt counting the votes in others, tweeting "STOP THE COUNT!"
On Thursday morning he tweeted : "ANY VOTE THAT CAME IN AFTER ELECTION DAY WILL NOT BE COUNTED!" This tweet was labeled as misleading by Twitter, as thousands of mail-in and absentee ballots had yet to be counted.
On Thursday night Trump gave a speech where he said: "If you count the legal votes, I easily win. If you count the illegal votes, they can try to steal the election from us." There is insubstantial information available to support this claim.
Trump also said that: "We were winning in all of the key locations by a lot, actually, and our numbers started miraculously getting whittled away. ..." He added, "They want to find out how many votes they need and then they seem to be able to find them. They wait and wait and then they find them. ..."
As of writing, Biden leads in both the popular vote and the electoral college. Votes in Pennsylvania, Nevada, Arizona, North Carolina, Georgia and Alaska have yet to be counted. Overnight, Biden took the lead in Pennsylvania and Georgia, the latter of which is historically a red state.