If You Are LGBTQ and Can't Go Home for the Holidays, Know That You Are Not Alone | Opinion
The height of the holiday season is upon us. It's a time of year wrapped in the celebration and expectation of family togetherness. But this assumption can often be overwhelming for those with injured or distant relationships, especially those in the LGBTQ community.
Certainly, many of us in the community are lucky to have unconditional love and acceptance from our family. For those who do not, however, the immense societal pressure to visit family and assumption of close ties can cause significant anxiety and, frankly, be unsafe. For some, it is simply that fear of rejection or judgment that leads to contemplating the worst.
More than 39 percent of LGBTQ youth in the United States seriously considered suicide in the past year, according to a survey by the Trevor Project. This risk is even higher among trans and gender-nonconforming youth, as well as LGBTQ youth of color. Repeated rejection also results in an elevated risk of substance abuse as a coping mechanism, as well as a significant increase in rates of homelessness.
Many families continue to contend that their LGBTQ relatives change what inherently cannot be changed. The worst form of denial, of course, has been so-called "conversion therapy," a pseudoscientific therapy that mischaracterizes LGBTQ folks as having a mental disorder because of their gender identity or sexual orientation. Now widely denounced by many medical organizations, including the American Medical Association, the American Psychiatric Association and the American Academy of Pediatrics, and banned in 18 states, conversion therapy is not only wrong and scientifically unfounded, but incredibly dangerous. More than half of transgender and gender-nonconforming youth who have undergone conversion therapy attempted suicide in the past year, according to the Trevor Project's survey.
This danger, however, exists in any home where family members suggest LGBTQ members should reject their true selves. For those facing such scenarios, and for their supporters, there are resources available to help navigate these conversations, including advice on coming out, using appropriate pronouns and approaching the holidays specifically.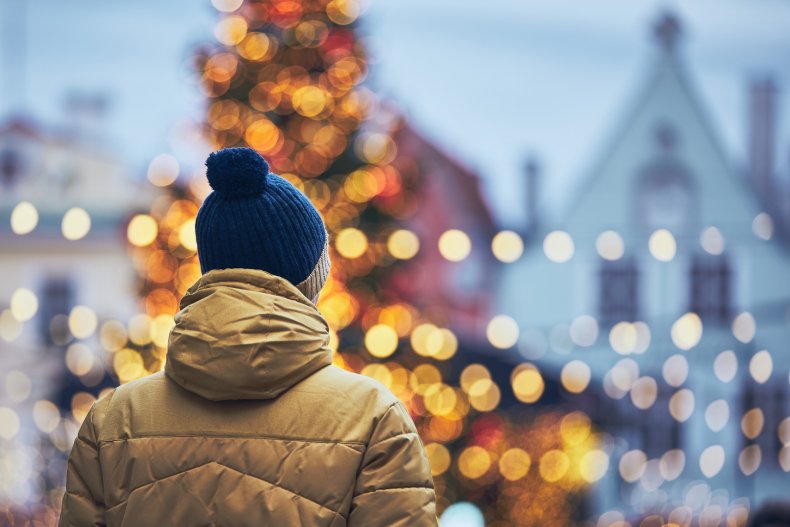 Fortunately, the LGBTQ community has a rich history of resilience that brings new families together—chosen family members who authenticate and uplift our true identity. Local LGBTQ community and health care centers often foster these relationships through advocacy and support groups. There are online forums and hotlines to provide support. Lambda Legal has put together a comprehensive list of LGBTQ resources by state.
The holidays can be a difficult time for everyone, not just the LGBTQ community. However, it is clear that the disparities faced in this community can translate into devastating outcomes. Whether you are facing the seemingly impossible task of going home for the holidays or preparing to receive a family member or loved one, know that you are not alone. Acceptance may not come immediately, and for some it may never come, but we have the capability to provide or surround ourselves with self-love and respect, and that is a place to start.
Ravi Iyengar, MD, (pronouns he/him) is an out LGBTQ physician and a board-certified endocrinologist at Rush University Medical Center in Chicago, Illinois, specializing in gender-affirming care. He is a Rush Public Voices fellow through the OpEd Project.
The views in this article are the writer's own. If you or someone you know has thoughts of suicide, confidential help is available for free 24 hours a day at the National Suicide Prevention Lifeline. Call 1-800-273-8255.