Manfred Steiner, an 89-year-old man from Rhode Island, wanted to become a physicist since he was a teenager. He achieved that dream after successfully defending his dissertation and will receive his Ph.D. from Brown University in February.
A report published by Brown University stated that Steiner was born in Vienna, but left as World War II ended. Although he wanted to pursue physics, his mother and uncle encouraged him to study medicine.
"My family's advice was that medicine was the best path for me," Steiner said in the Brown University report. "So I reconciled myself, 'they are older and wiser,' and I followed their advice."
After receiving his medical doctorate from the University of Vienna in 1955, he moved to Washington, D.C., and completed his training in internal medicine. Steiner then started a traineeship in hematology, which is the study of blood, blood-forming organs and blood diseases, at Tufts University. That traineeship took Steiner to a three-year training in biology at the Massachusetts Institute of Technology where he earned a Ph.D. in biochemistry in 1967.
Steiner continued his work in hematology at Brown University. He started as an assistant professor of medicine in 1968 before he was promoted to a full professor in 1978. He was named head of the hematology portion of the medical school in 1985 and held that position until 1994. Steiner went on to help establish and direct a research program in hematology at the University of North Carolina, Greenville until he retired from medicine in 2000.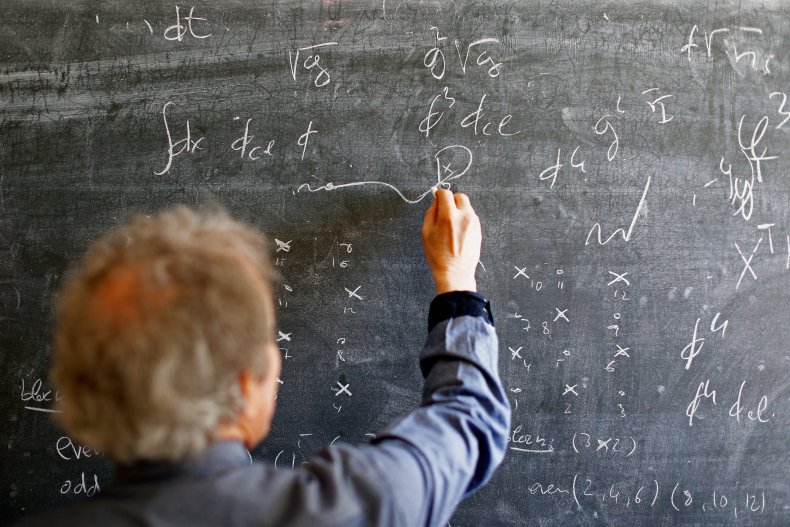 Though his career primarily was based in medicine, Steiner never lost the joy he got from physics.
"Physics was always a part of me, and when I retired from medicine and I was approaching age 70, I decided to enter the world of physics," he said.
According to a piece published in Kiplinger, many people are going back to school later in life for different educational opportunities. From earning a graduate degree to a certificate, the piece stated people go back to school for various reasons.
Some are considering a career change and need the expertise and others, after retiring, want to "fulfill a lifelong dream."
Fulfilling that dream was what Steiner set out to do. He enrolled in Brown University's physics program with the intent of taking classes that interested him.
As he continued in the next step of his education journey, he soon gained enough credits to begin his work as a Ph.D. candidate. Brad Marston served as Steiner's thesis advisor. And while he was skeptical at first, he agreed to help fulfill Steiner's dream of becoming a physicist.
Steiner's thesis focused on theoretical physics, and the title of his dissertation was, Corrections to the Geometrical Interpretation of Bosonization. He and Marston will continue to collaborate and publish papers based on his dissertation.
Now that Steiner accomplished his dream that was sparked when he was a high schooler, he encourages others to follow their own.
"If you have a dream, follow it," he said. "It is important not to waste your older days. There is a lot of brainpower in older people and I think it can be of enormous benefit to younger generations."
Newsweek reached out to Brown University for comment from Manfred Steiner and Brad Marston.