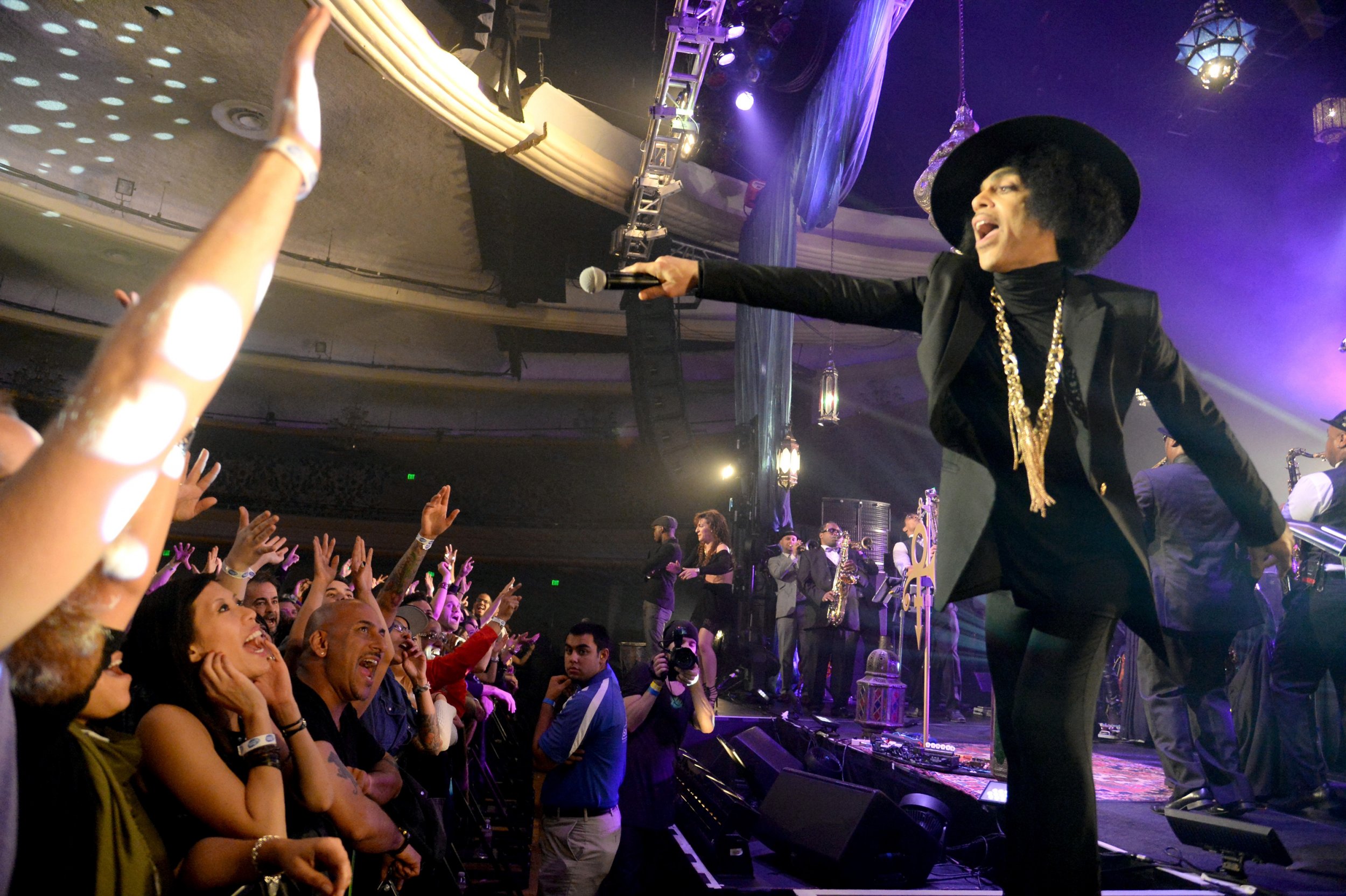 Music superstar Prince died at the age of 57 on Thursday morning, leading to an outpouring of mourning on social media. But if you want to listen to his discography on your favorite music streaming site, abandon all hope ye who enter here—or there as it were.
Spotify has one song from Prince, the 2015 single "Stare," hardly enough to sate anyone's nostalgic appetite. And many on Twitter found out the barren artists' page to a rude surprise.
What gives? For the longtime Prince fans on Spotify, you are not going crazy when you remember having a wealth of Prince songs at your disposal. But he took all but one of his songs and albums on Spotify, Apple Music and even YouTube last summer and moved onto Tidal—the music streaming service started by other music superstars, including Jay Z.
Tidal made waves when Kanye West's newest album The Life of Pablo came out exclusively on the platform on February. The album surpassed 250 million streams in its first 10 days of release, according to Tidal. A month and a half later, West released The Life of Pablo on Spotify and Apple Music.
Some Spotify users say they found a message saying Prince's publisher "has asked all streaming services to remove his catalog" when they looked up the artist. Newsweek asked Spotify to confirm that such a message was sent to its users but has yet to hear back.
For those who want to abandon streaming altogether for some Prince comemmoration, his albums are also available on iTunes. Since the news of his death, The Very Best of Prince has skyrocketed to the top of the iTunes album charts, followed by Purple Rain and The Hits/The B-Sides, in a matter of hours.
Despite the cold shoulder from Prince, Spotify commemorated the rock 'n' roll legend on Twitter.