If You're a Social Smoker You're Still Putting Your Lungs at Risk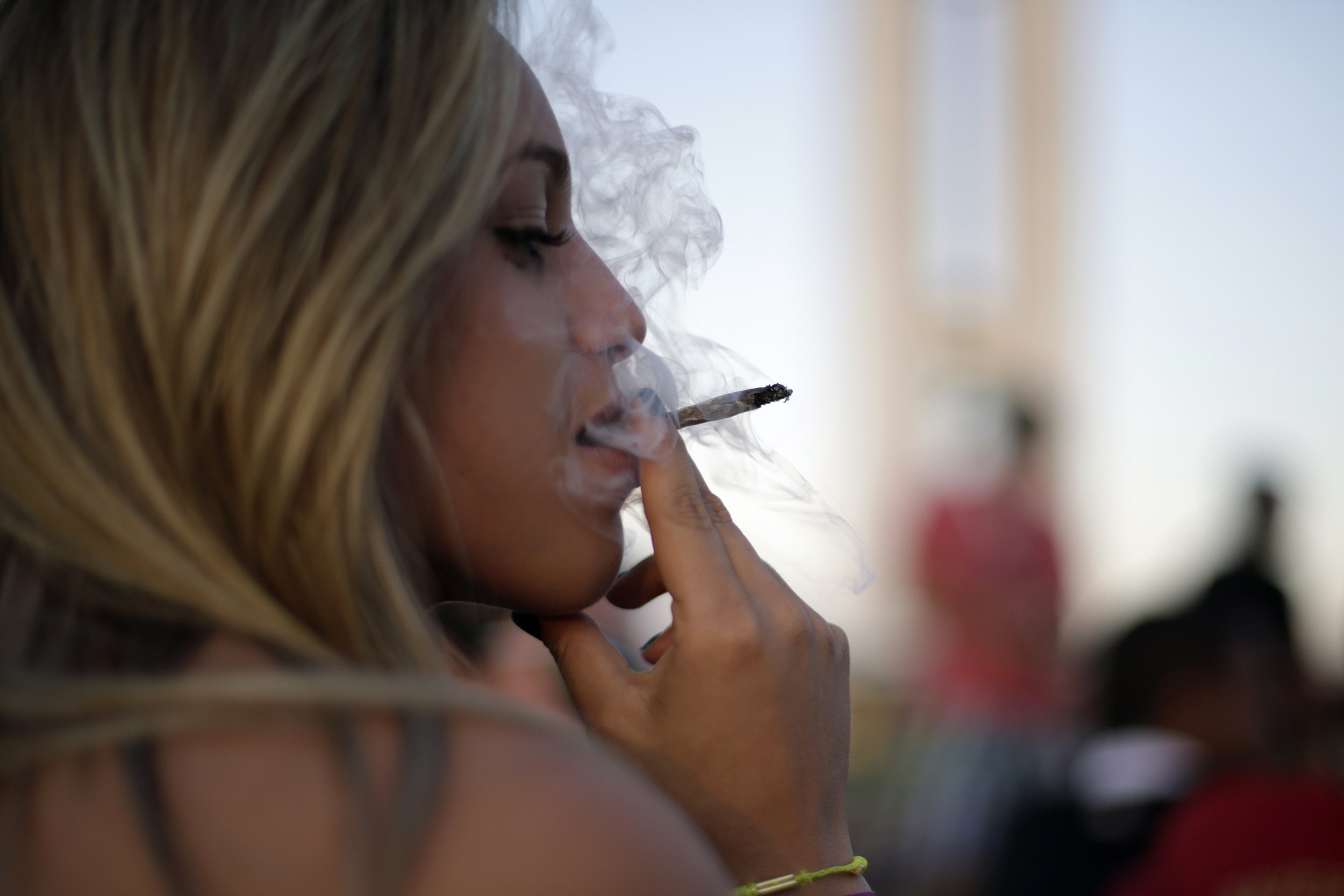 Claiming to be a "very light" smoker is not that different than saying you're "sort of pregnant."
It's true that someone who smokes a pack of cigarettes each day is certainly doing way more damage to their health than the person who smokes less frequently. But light or occasional smoking still exposes a person to harmful carcinogens and increases their risk for pulmonary conditions, heart disease and cancer. "Very light smoking" or "social smoking"—defined as having five or fewer cigarettes each day—is a habit that turns out to be common among young women, according to a study published this week in the journal Preventing Chronic Disease.
Researchers at the University of Texas in Austin looked at survey data from 2011 on the smoking habits of 9,789 young women, aged 18 to 25. They found that nearly 1 in 5 young women in this age group had cigarette habits that would classify them as light smokers. Nearly three-quarters of light smokers said they didn't smoke cigarettes every day.
"The findings from our study have implications for research and practice," the researchers write in their study. "Health educators and health care providers working with women in emerging adulthood need to recognize the high prevalence of very light smoking in this population and screen for any level of tobacco use."
Light smokers in this sample were most likely to be younger, single, from a minority group and have at least some college education. Women in this group were also more likely to report a history of depression and binge-drinking. In contrast, women in the group who had never picked up the habit, even socially, were less likely to have a history of depression and binge-drinking.
The researchers say their findings indicate that light smoking is often driven by peer pressure, especially since the surveys also showed that women in the light smoking group were more likely than heavy smokers to recognize that cigarettes are detrimental to one's health. Cigarettes advertising campaigns may also also influence this behavior, since companies tend to target young women. Lastly, this study also points to an interesting trend: The rising cost of cigarettes hasn't necessarily prevented people from smoking—it's just meant they do so less frequently.