IFC's 'Portlandia': Regional Comedy at Its Best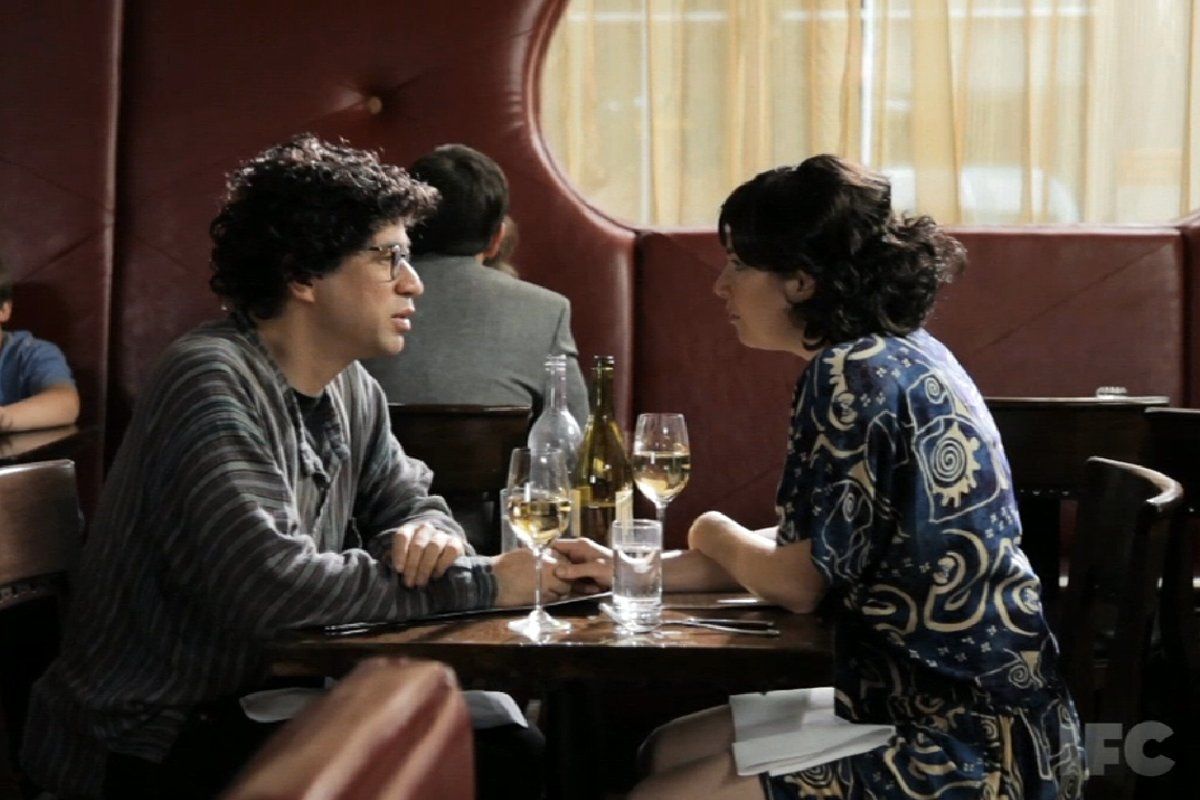 There are certain things every Pacific Northwest native knows:
* You must love the outdoors.
* You must eat local and organic.
* You must brake for pedestrians, even when you're in the middle of an intersection with a green light.
Now here's what a Pacific Northwest native who returns home after living in another city knows:
* You will hold back your frustration after 45 minutes in the checkout line at Trader Joe's, because the cashier will insist on having a conversation with everybody coming through the line.
* You will experience uncontrollable road rage, because in the Pacific Northwest, there is no difference between the right and left lanes.
* You will spend 10 minutes standing in front of a row of trashcans, trying to decipher which of the five recycling bins and three compost piles your candy wrapper should go in.
The Pacific Northwest: the most tragically idealistic place on earth, where everything must have a greater good, even if it makes your life hell. It's with a bit of that mentality—and a lot of love—that Fred Armisen (of SNL) and Carrie Brownstein (of now-defunct Portland rock band Sleater-Kinney) introduce America to the absurdity of Portland, Ore.: one of the most educated, environmentally-friendly and, of course, whitest cities around, where flannel will always be in fashion, and guerrilla knitting is the sport of choice. With impeccable accuracy, their new comedy series, Portlandia—which premieres on IFC this week (and is coproduced with Jonathan Krisel)—makes humor out of all the quirks that make Portland, well, Portland: a ragingly-feminist independent bookstore, an organic farm where "free love" is harvested, a fair-trade restaurant where each animal on the menu has a name and bio. "I like to describe Portland as a city with a lot of self-esteem, filled with people with a lot of self-doubt," says Brownstein. "Portland is a really kind place, with all kinds of people who will go to tyrannical lengths to show you how kind they are, to the point that it actually feels kind of mean. I think a lot of our characters are trying to navigate that."
Portlandia is filmed on location in the City of Roses (yup, that's Portland's nickname), but it actually begins in a fictional Los Angeles, where "Jason" (Armisen) has just returned from a trip north, and is filling "Melanie" (Brownstein) in.
"Remember when people were content to sleep till 11, and had no ambition?" Jason asks. "Maybe they worked a couple days a week in a coffee shop?"
Melanie looks puzzled. "Yeah," she replies. "But I thought that died out a long time ago."
Jason brims with excitement. "Not in Portland."
Cue electronic synthesizer, and a musical ode to the 1990s that comes complete with gay men's chorus, clown dance troupe, acid-washed jeans, crushed velvet, lip piercings, and trapeze artists, all with a lovely background of the Willamette River. Portland, we learn, is a kind of alternate universe: forget the Bush years—people in Portland are full of naive idealism. Capitalism? Psht. Portland is a place where young people go to retire. The chorus, sung by Armisen, Brownstein and a posse of misfits, tells us everything we need to know: that the "dream of the 90s"—grunge! idealism!—is alive and well in Portland, where flannel shirts are still in fashion and "tattoo ink never runs dry."
Fast forward a few minutes and we meet the inhabitants of this strange land: the eccentric owners of "Women and Women First," the feminist bookstore where indecision appears to be the marketing tool of choice; a couple who ask their waitress to save their table while they "check out" the local farm where the chicken they just ordered for lunch was bred. There is a skit involving the Portland Community College "adult hide-and-seek league," a yuppie couple who "free" a pet dog tied to a lamp-post, and "Put a bird on it!"—an entire skit devoted to hipsters putting birds on things (tote bags! lampshades! jewelry!) to make them cool and artsy.
Are Portlanders really so nuts? Brownstein and Armisen say the point of the show is to take scenarios to the extreme. ("Our best trajectory is to start in a place that's real and then just veer off into the absurd," says Brownstein.) But let's just say that daily life in Portland can feel a lot like comedy. "I recently took my money out of Wells Fargo and Bank of America and was going to join a local bank, because it just seemed like the 'right thing to do,' " Brownstein laughs. "But when I went to the local bank, there was a protest across the street—because the bank apparently support the logging of old-growth forests. It's those kind of situations where you're like, OK, wow, I'll just give my money to squirrels then."
Making your life impossible in the name of doing good—it's what makes the Northwest what it is. But Portlandia is all in good humor: Brownstein, who grew up in Seattle, is loyal to her home; Armisen, a New Yorker, visits Portland often. What he loves about the city? The people, the coffee shops—the lack of sun. "I don't like places that are too sunny," he says. "In Portland you can just wear a nice, light jacket." As long as it's a vegan one.
Jessica Bennett is a NEWSWEEK senior writer who grew up in Seattle and writes on society and culture. She gets very annoyed by slow drivers and passive aggressiveness, but adores the Pacific Northwest and hopes someday she can find a journalism job that will let her move back there. Follow her on Twitter.