Trump's GOP Lunch Ended With No One Getting Called an 'Ignorant Slut,' Senator Says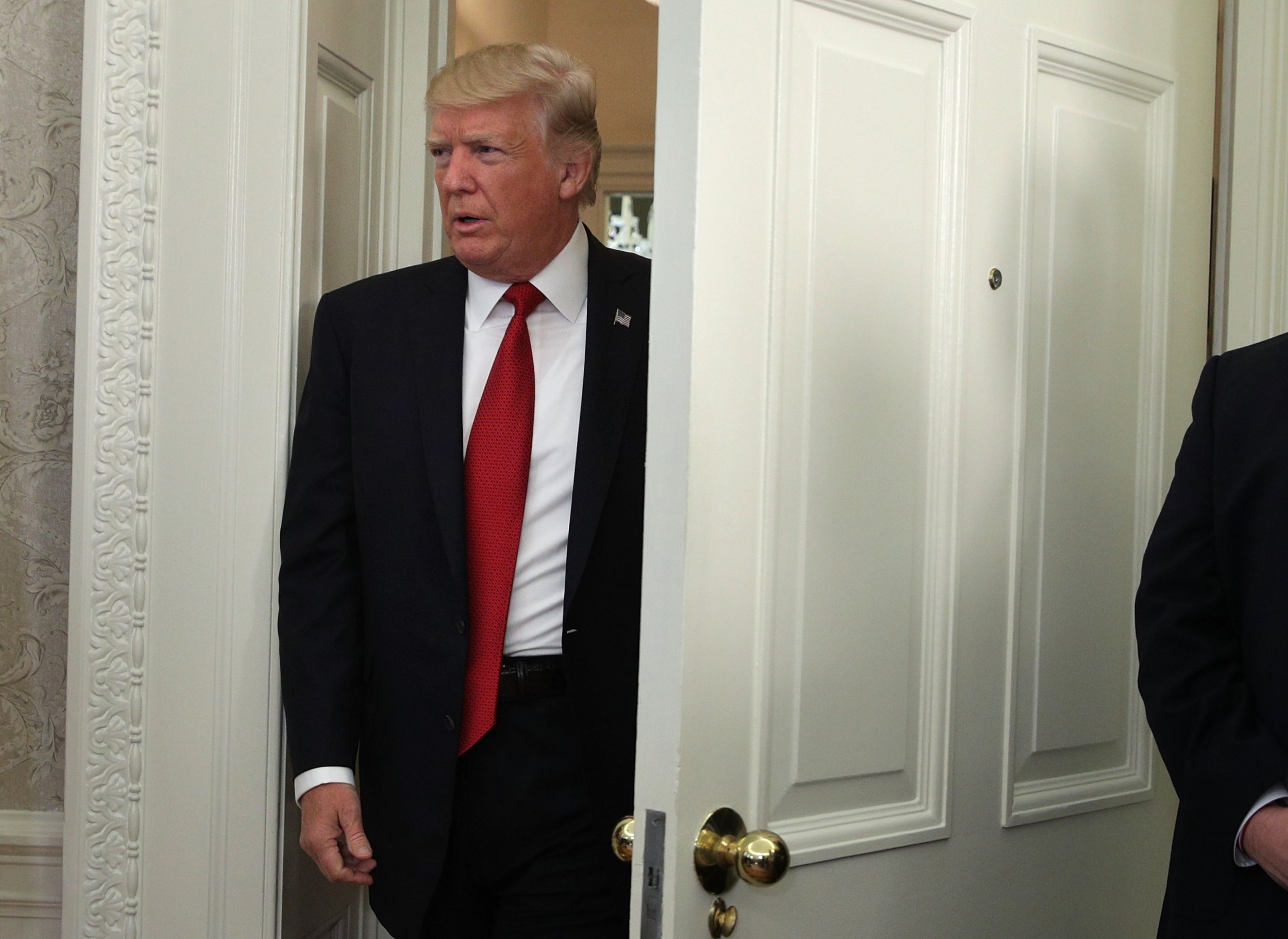 Republicans apparently don't have high standards for talks with President Donald Trump.
A GOP lawmaker said Tuesday that a lunch meeting with Trump ended on a "very positive" note because "nobody called anyone an ignorant slut."
Senator John Kennedy of Louisiana shared his assessment with the Independent Journal Review after emerging from the meeting with Republican colleagues.
His quip likely references the "Point-Counterpoint" skit from Saturday Night Live in the '70s. The parody of "60 Minutes" famously featured Dan Ackroyd addressing his co-star Jane Curtin with the line: "Jane, you ignorant slut."
Kennedy was among a group of senators, which also included Bob Corker of Tennessee, who joined the lunch focused on policy.
In the past few months, Corker and Trump have butted heads on a number of occasions initially after Corker criticized the president's response to the violence at a white supremacist rally in Charlottesville, Virginia.
Following this initial spat, the pair have traded blows with increasing frequency. The president once again lambasted Corker—who is not seeking re-election in 2018—on Twitter only hours before the meal.
"Bob Corker, who helped President O give us the bad Iran Deal & couldn't get elected dog catcher in Tennessee, is now fighting Tax Cuts ... Corker dropped out of the race in Tennessee when I refused to endorse him, and now is only negative on anything Trump. Look at his record!" Trump tweeted.
Trump added, "Isn't it sad that lightweight Senator Bob Corker, who couldn't get re-elected in the Great State of Tennessee, will now fight Tax Cuts plus!"
"Sen. Corker is the incompetent head of the Foreign Relations Committee, & look how poorly the U.S. has done. He doesn't have a clue as the entire World WAS laughing and taking advantage of us. People like liddle' Bob Corker have set the U.S. way back. Now we move forward!" Trump said.