Igor Danchenko, Primary Researcher of Trump Steele Dossier, Arrested
Igor Danchenko, a Russia analyst who contributed to a dossier that contained unproven claims regarding former President Donald Trump, was arrested by federal authorities on Thursday.
The Department of Justice announced Igor Danchenko was charged with five counts of making false statements to the FBI.
A DOJ statement said, "The charges in the indictment stem from statements made by Danchenko relating to the sources he used in providing information to a U.K. investigative firm that prepared what are identified in the indictment as 'Company Reports.'"
The arrest was part of a special counsel probe led by John Durham, the prosecutor who the Trump administration appointed to examine the U.S. government's investigation into ties between Russia and Donald Trump's 2016 presidential campaign.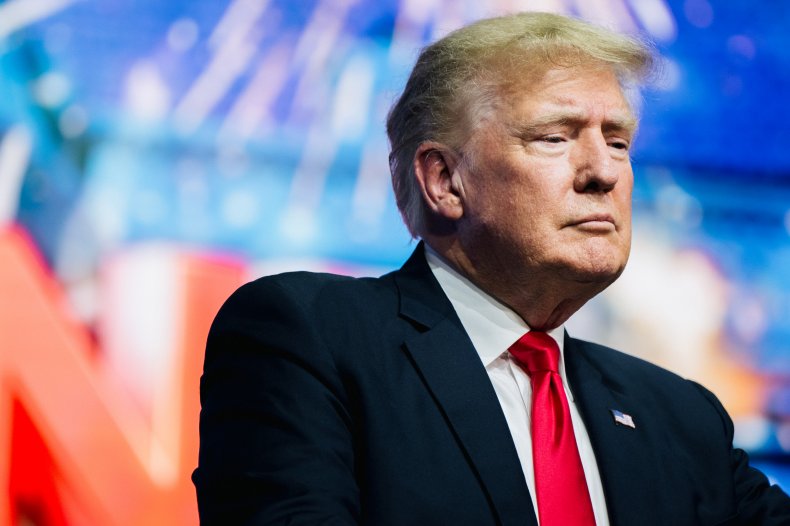 Danchenko worked as the primary researcher who was hired by former British intelligence agent Christopher Steele to help collect information for what became known as the "Steele dossier." That report suggested Trump and his campaign conspired with Russian intelligence officials to help him beat Hillary Clinton in the 2016 presidential election.
Many of the claims made in the Steele dossier have not been proven to be true while some portions have been debunked. One of the claims that attracted a lot of media attention was of a purported sex tape, which was reported on by BuzzFeed soon after Trump was sworn into office in January 2017.
Trump has long called the investigation of campaign ties to Russia a "witch hunt," and his Justice Department appointed Durham to discredit the contents of the Steele dossier. Steele's original inquiry was financed by the firm Fusion GPS, which had been hired by the Democratic National Committee to conduct research on the then-candidate Trump.
The dossier was not cited by special counsel Robert Mueller in his investigation of any potential ties between Trump officials and Russia. Though Mueller found links between the former president's campaign and Russia, he did not pursue criminal charges due to insufficient evidence.
Democrats have criticized Durham's probe, characterizing it as being politically motived. However, the Biden administration has made no public attempt to end it.
Danchenko's arrest marks the third criminal action brought by Durham. In September, his probe led to the indictment of a cybersecurity lawyer accused of making a false statement to the FBI—an allegation denied by the lawyer. Last year, an FBI lawyer entered a guilty plea after admitting to altering an email and was sentenced to probation in January.
Update 11/04/21 11:35 p.m. ET: This story has been updated to include more background information on the Steele dossier and Durham's special counsel probe.
Update 11/04/21 12:05 p.m. ET: This story has been updated to include information about the charges against Danchenko.
This is a breaking story, and it will continue to be updated as more information becomes available.