Last November, Igor Rudnikov was at home in his apartment in the tiny Russian region of Kaliningrad when he received some unexpected visitors: masked officers of the FSB, the national security service. They accused Rudnikov, an outspoken opposition lawmaker and newspaper editor, of trying to blackmail a senior law enforcement official and arrested him.
Rudnikov's paper, Novye Kolyosa, built its reputation on exposing government corruption. Recently, it had published a story questioning how the public official, Viktor Ledenyov, a general on the Investigative Committee, which answers only to President Vladimir Putin, had come into possession of a lakeside luxury home. But the editor denied allegations that he had demanded $50,000 from Ledenyov to stop publishing stories about him.
Investigators drove Rudnikov to his office and questioned him for hours, he said, beating him so badly on the journey that he later lost consciousness. He said he suffered a broken arm, cracked ribs and a severe concussion.
"Only an idiot would try and blackmail a general in the Investigative Committee," said Mikhail Chesalin, an opposition politician in Kaliningrad. "It would be like attempting to blackmail Putin himself and hoping he would pay up. And Igor Rudnikov is certainly no idiot."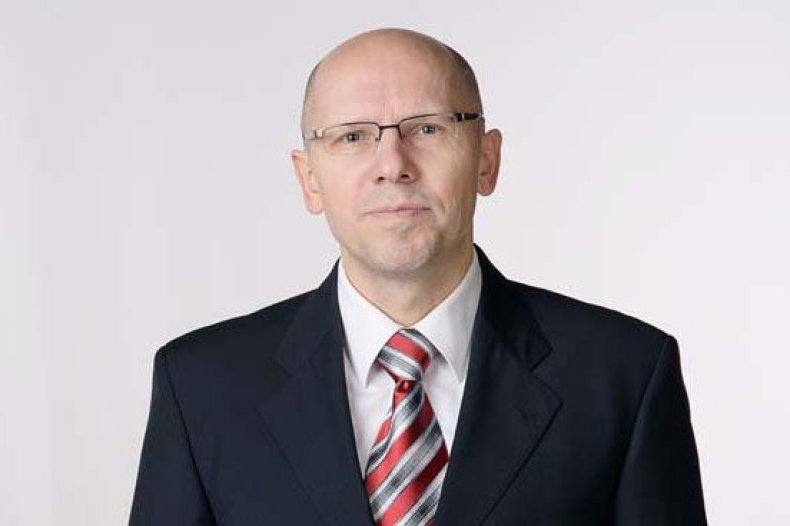 But the blackmail charges weren't Rudnikov's only legal problem. FSB officers also say they had found a U.S. green card during a search of the editor's home. Since 2014, when anti-Western sentiments spiked in Russia over the war in eastern Ukraine, it has been a criminal offense not to divulge foreign residency status or dual citizenship.
Rudnikov again denied the accusation, but amid news reports that he was in possession of a green card, Kaliningrad's regional parliament quickly voted to strip him of his status as a lawmaker. When he later challenged his ouster in court, Russian investigators told a judge they had proof from an unimpeachable source: the U.S. government. Prosecutors produced what they identified as a copy of a letter—a so-called diplomatic note—from the U.S. Embassy in Moscow to the Russian Foreign Ministry. The document stated that Rudnikov was a U.S. resident and had possessed a green card since August 2013.
The revelation of the purported U.S. communiqué was a bombshell, setting up potential scandals in two nations. If what prosecutors alleged was true, the Trump administration broke long-standing diplomatic protocol to effectively assist Russia in its crackdown on an opposition figure. Former diplomats and immigration experts say the release of U.S. residency information to foreign governments under these circumstances would be unusual, especially when they involve government critics in countries considered by the U.S. to be adversaries.
A former State Department diplomat, speaking on condition of anonymity to discuss a sensitive matter, told Newsweek the U.S. would have the right to turn down any Russian request for information about Rudnikov. The decision, the former diplomat said, would be a "political values call."
The alleged U.S. diplomatic note was dated January 19—two months after Rudnikov's arrest and the reports about his case. But Rudnikov and his attorney raised their own theory: The documents were fake, forged by Russian authorities to suppress a critic who had used his media outlet to expose high-level corruption.
Either way, the fallout was swift. The court cited the alleged diplomatic note as grounds to dismiss Rudnikov's appeal as well as to deny him bail; a U.S. green card meant he was a flight risk. State media went further, suggesting Rudnikov was an American spy. Kremlin-controlled national television channels even broadcast private photographs of his personal visits to the United States, where his teenage son attends high school. Security services raided his newspaper's office and removed journalists' computers, while authorities launched measures to block its website.
Before long, the paper was forced to close after more than two decades in print; stores in Kaliningrad suddenly refused to stock the publication amid what journalists at the paper said was FSB pressure. With Rudnikov behind bars and deprived of his lawmaker status, there was nothing the journalists could do, they say, to save it.
Rudnikov now awaits trial in Moscow's Lefortovo prison, facing up to 15 years in prison if found guilty of the blackmail charges. (The foreign residency violation carries a fine of just over $3,000, or 400 hours of compulsory community service.)
Now, with President Donald Trump set to meet with Putin in Finland on Monday, the case could open a new window onto the controversial relationship between the two countries. Trump has long said he wants to "get along" with Putin, even as other Western nations seek to isolate Russia over its 2014 annexation of Crimea from Ukraine. On July 13, just before his own Justice Department indicted a dozen Russian intelligence agents for meddling in the 2016 presidential election, Trump dismissed the special counsel's Russia investigation as a "rigged witch hunt" that "really hurts our relationship with Russia."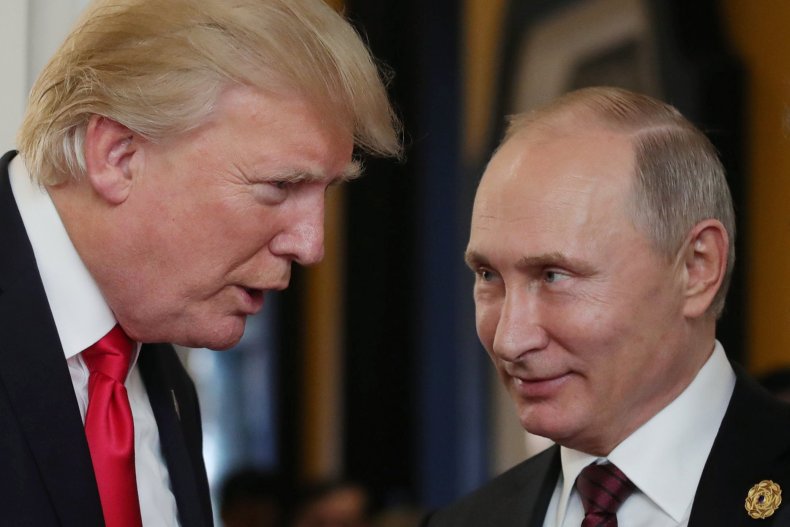 Contacted by Newsweek, neither the State Department in Washington nor the U.S. Embassy in Moscow would comment on whether the diplomatic note was genuine or whether American officials had provided information about Rudnikov to Moscow. The FSB did not respond to a request for comment.
Newsweek obtained a copy of the purported diplomatic note but could not independently confirm its authenticity. According to Department of Homeland Security records, the green card number cited in the document exists, although the identity of its owner is shielded. "It looks real," said John Sipher, a former CIA station chief for Russia who reviewed the document. "However, there are few better than the Russians at creating forgeries."
To be sure, U.S. law allows American authorities to make disclosures about U.S. immigration status to foreign governments if they believe the country's national security interests are at stake. But under a treaty on mutual legal assistance signed by the Clinton administration with Russia in 1999, Washington has the right to reject requests from the Kremlin if there is reason to suspect they involve politically motivated criminal charges. And former diplomats, human rights advocates and immigration lawyers say that in Rudnikov's case there would have been justifiable cause for concern.
A former Soviet navy officer, Rudnikov, 53, was first elected to the western Russian region's parliament in 1996 and developed a reputation as a fearless anti-corruption activist. "He is a real hero to many people in Kaliningrad," said Leonid Nikitinsky, a prominent human rights activist.
But not everyone admires Rudnikov's investigations into high-level corruption and organized crime. He has survived two attempts on his life, the first in 1998, when unknown assailants attacked him in the entranceway to his home. The second was in 2016, when a former police officer stabbed him five times in the center of Kaliningrad. Police initially classified the brutal attack as "hooliganism," and a judge jailed Rudnikov's attacker for just 18 months. A court of appeal later increased the sentence to nine years after pressure from Russian and international rights groups.
Kremlin critics viewed Rudnikov's recent arrest as yet another low point in what human rights groups call Moscow's most serious crackdown on political dissent and media freedoms since the Soviet era. Memorial, Russia's oldest human rights group, recognized Rudnikov as a political prisoner, while the Organization for Security and Co-operation in Europe, a multinational body that monitors press freedoms and human rights issues, said his prosecution was likely motivated by his criticism of high-up officials. Reporters Without Borders, an international organization that monitors global press freedoms, was even blunter, saying the accusations against Rudnikov "strongly suggest an act of political revenge."
"Given Rudnikov's status, I would be surprised if the State Department authorized such a diplomatic note," said a former U.S. ambassador to an Eastern European country, speaking on condition of anonymity because of the issue's sensitivity. "However, the fact that State and the U.S. Embassy in Moscow declined to call this a fake suggests otherwise."
For the U.S. to release this kind of information "would be a breach of U.S. protocol," said Michael Wildes, the New York immigration lawyer who has represented first lady Melania Trump, among other celebrities, on immigration issues. The United States, he said, would have "no right" to supply any details about Rudnikov's green card status to the Russian government.
For his part, Rudnikov denies he is a U.S. resident. "I demanded to see the originals of both the green card and the diplomatic note, but investigators refused. And the judge simply believed whatever they told him," said Mikhail Zolotaryov, Rudnikov's lawyer, who noted that authorities have denied him access to his imprisoned client. "There will be a massive political scandal if it turns out that investigators faked these documents."
Either way, analysts say significant numbers of Russians have refused to comply with that country's 2014 law on foreign residency and dual citizenship over concerns that the authorities could use the information to discredit them at a later date. Pro-Kremlin lawmakers have said the law is necessary to prevent "foreign enemies" working against Russia's interests.
The controversy comes amid the Trump administration's shift in foreign policy, an approach that focuses less on values, such as human rights, and more on outcomes, such as economic development. The State Department has all but abandoned the once common practice of expressing concern over reports of politically motivated arrests or violence in Russia as well as elsewhere.
Those kinds of changes have led to a growing number of resignations by career American diplomats. "Our government has failed to demonstrate a commitment to promoting and defending human rights and democracy," wrote Elizabeth Shackelford, who was widely seen as a rising star in the State Department, when she quit her post in December. In June, James Melville, another long-time diplomat, resigned as U.S. ambassador to Estonia over Trump's derogatory statements about Washington's European allies and the NATO military alliance. It was, he said, "the only honorable course."
Yet for many Russian opposition figures, the United States remains a democratic role model, and Rudnikov's supporters refuse to accept the possibility that Washington cooperated with the FSB, the successor to the dreaded KGB.
"I don't believe that the United States would help Russia against Rudnikov," said Yury Grozmani, an aide to the former opposition lawmaker. "After all, it's clear to anyone that he is the victim of politically motivated charges."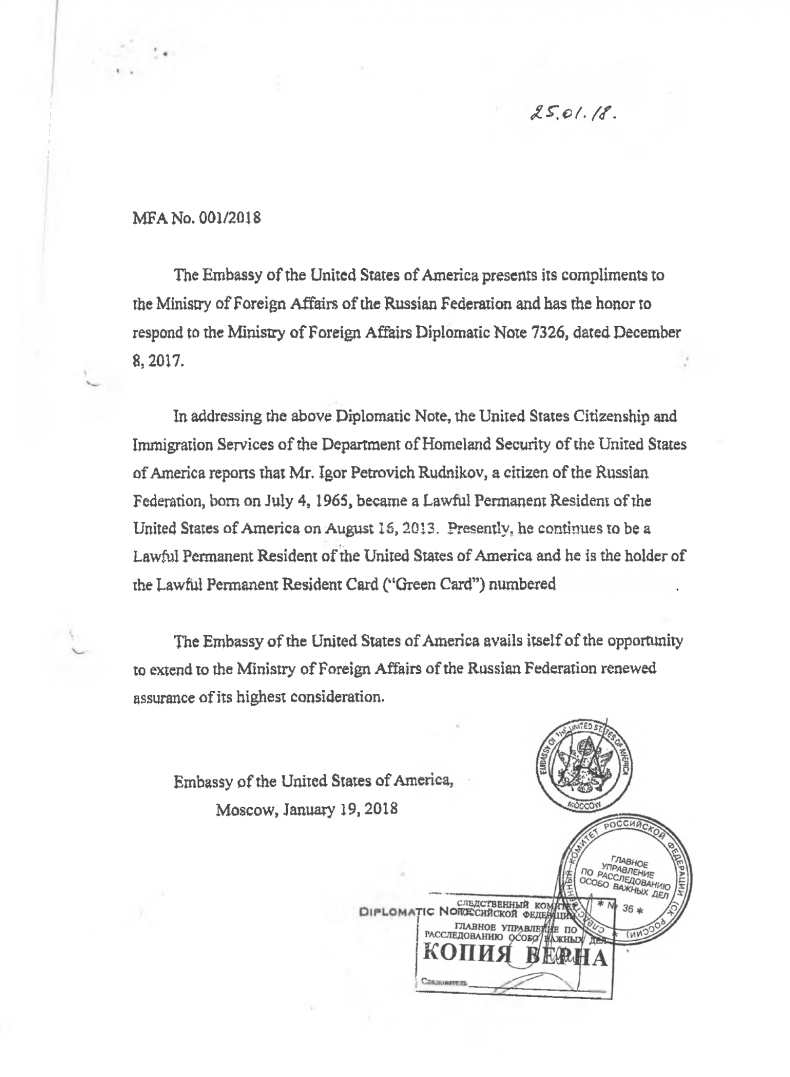 This article has been updated with detail about the date of the alleged U.S. diplomatic note.